I'm really more of a pants kind of girl. Don't get me wrong, I love cute dresses and skirts, but it's always been easier for me to find flattering and stylish pants. Personally, I think they're also a little but more comfortable than skirts because I can sit however I want. LOL Recently I came across an awesome pair of pants that I HAD to share with you all! Here you go…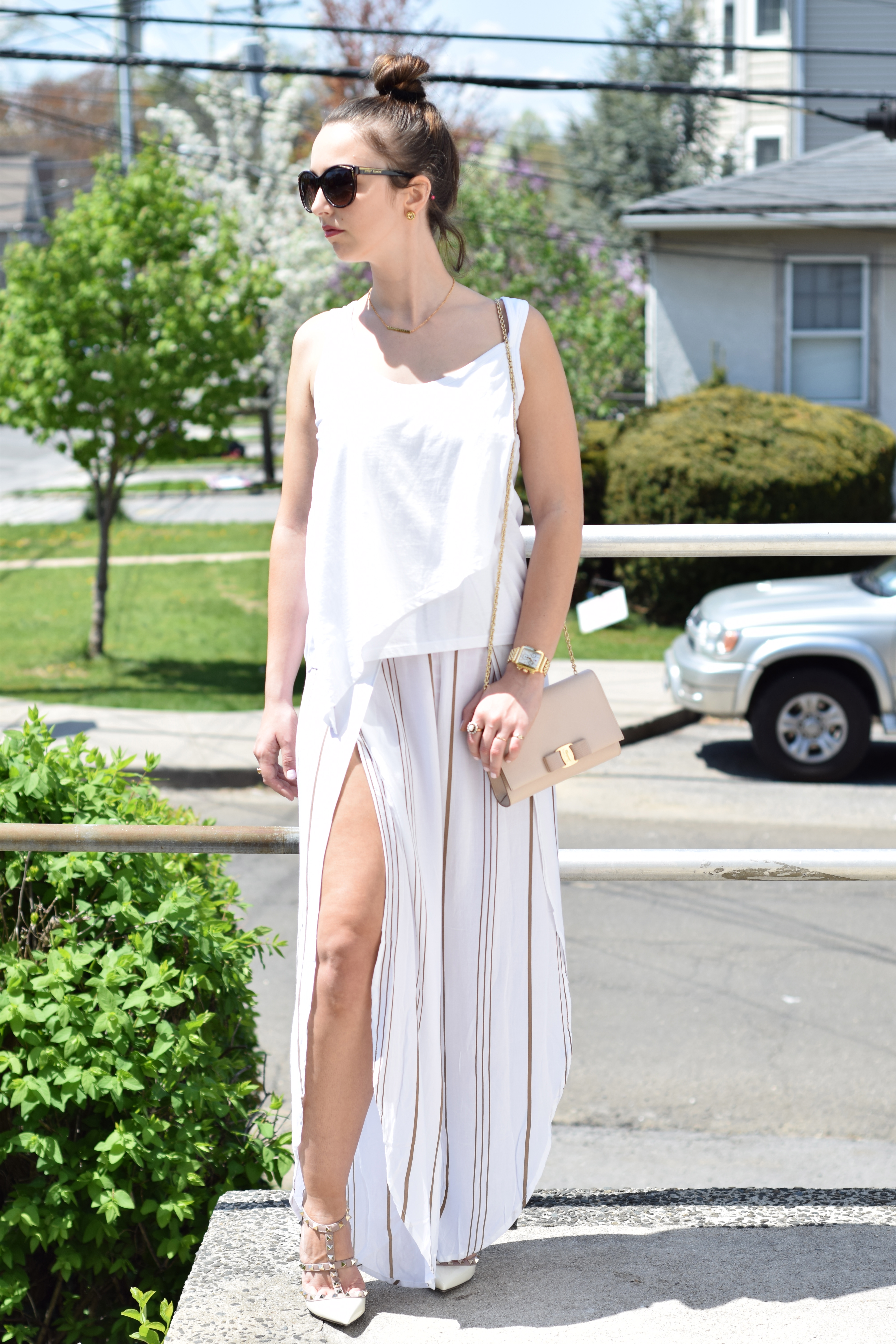 Tank: Zara | Pants: Faithfull the Brand | Shoes: Valentino | Bag: Ferragamo
I love these pants for so many reasons. First of the length, I don't consider myself short at 5″5′, but I still have a hard time finding pants that wouldn't look better hemmed an inch or so. Secondly, these can be worn as fancy-pants out to dinner or (as my favorite) lazy-pants, lounging in the Hamptons (or the North Fork for me). And finally, can a girl show a little leg?! IN LOVE, with the slits. It's so classily tailored as it's mostly hidden unless the wind blows.
Whether you like pants for comfort, casual/evening wear, warmth or anything in between, these are a great investment for Spring/Summer!
SHOP MY LOOK:
Thanks for reading! Follow me on Instagram and Twitter (@SimplybySimone) for daily outfit inspiration!
XO,
Simone