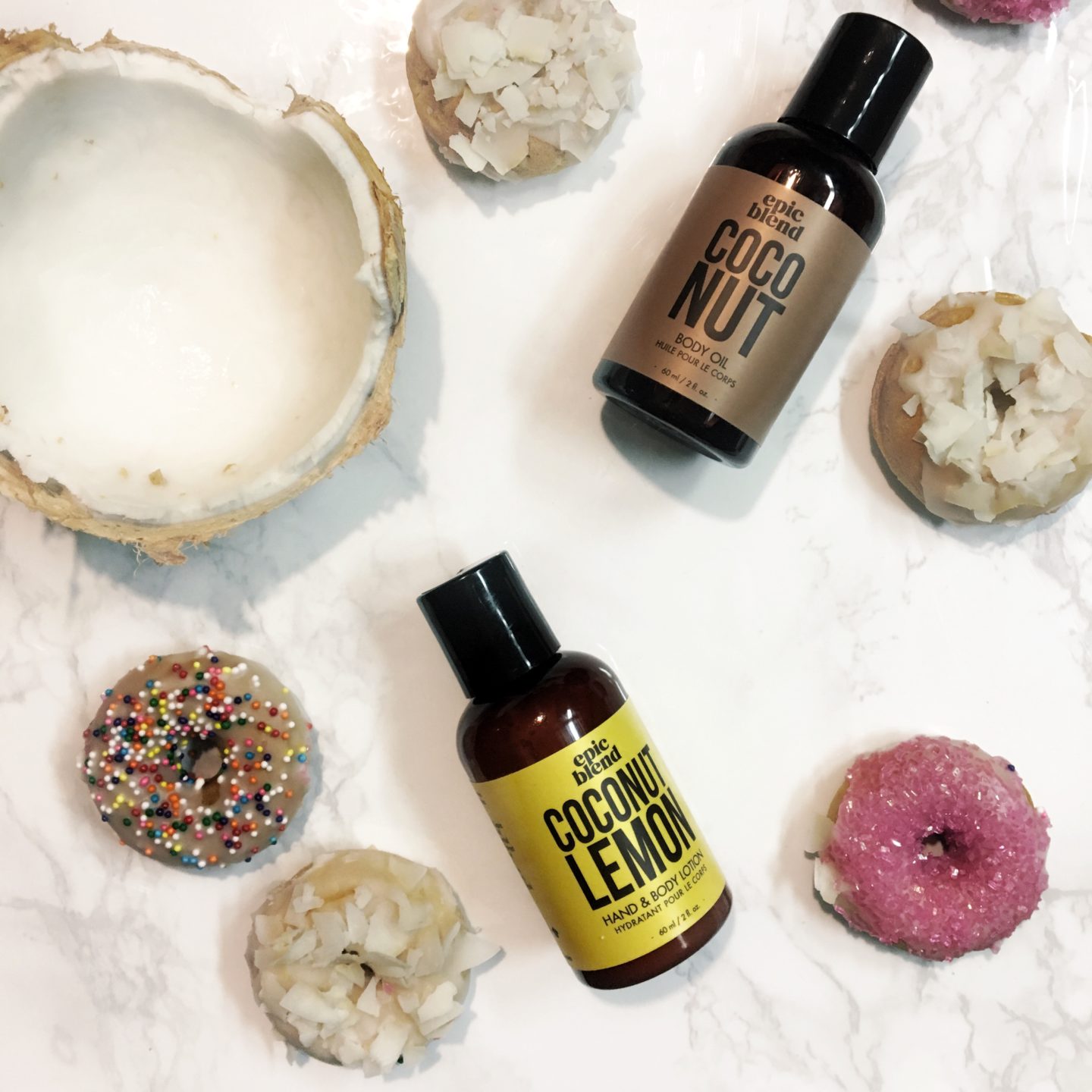 It's no secret that humane, natural skincare products are in. No one wants chemicals seeping into their skin or their products being tested on animals. Thus making the natural skincare market explode. Before all the hype, back in 2015, Epic Blend reached out to me. They wanted to send me their high-quality lip balm that only contained "top shelf, natural ingredients". It was the first time I thought about all the other lip balms out there. First thought, why are they specifically pointing out that theirs is natural? Second thought, what about everyone else's products I use, are they natural?? (The answer to the second question was no.) So it's safe to say there's always an Epic Blend Lip Balm in my bag these days!
Fast forward to now, Epic Blend has expanded their line to include way more than the world's best lip balms. There are shower gels, bath soaks, body oils and lotions, the list goes on! I'm so happy to see one of my favorite companies expanding their business. My favorite part about all of their products is for sure hands down the smells. Every scent is mild yet captures the beauty of scent effortlessly.
Now on to the sticky business.. mini donuts! I used this adorable $10 mini donuts maker that I purchased from Amazon. Basically, you can buy any of the items you may not have in your home already on Amazon. Shop and make your own below!
Shop Epic Blend Here

Ingredients
1 1/2 cups

 flour

1/2 cup

 sugar in the raw

1 1/2 tsp

baking powder

1/2 tsp

salt

1/2 stick

butter softened

1

egg

3/4 sweetened almond

 milk
dash of nutmeg
1 tsp vanilla
powdered sugar (for icing)
sprinkles and shredded coconut (for decoration)
Step 1: Mix your dry ingredients together (Flour, sugar, baking soda, salt, and nutmeg)
Step 2: Add in your wet ingredients (Butter, egg, almond milk, vanilla)
Step 3: Next, use a hand mixer to mix until smooth and fully blended. The mixture will be thick.
Step 4: At your own will, taste your dough! Then add a little more vanilla, salt or nutmeg per taste.
Step 5: Spoon your mixture into a large Ziploc bag. Cut the tip and use as you would a pastry bag.
Step 6: Transfer mixture into mini donut maker. Once brown remove and put on a tray.
After, make the icing. Which you use almond milk, powdered sugar, and vanilla. I didn't feel like measuring (horrible, I know) so I started with a cup of powdered sugar and added almond milk little by little. In the end worst thing you can do is add too much liquid so be sure to add slowly.
Step 7: Drizzle with icing and sprinkles
Enjoy!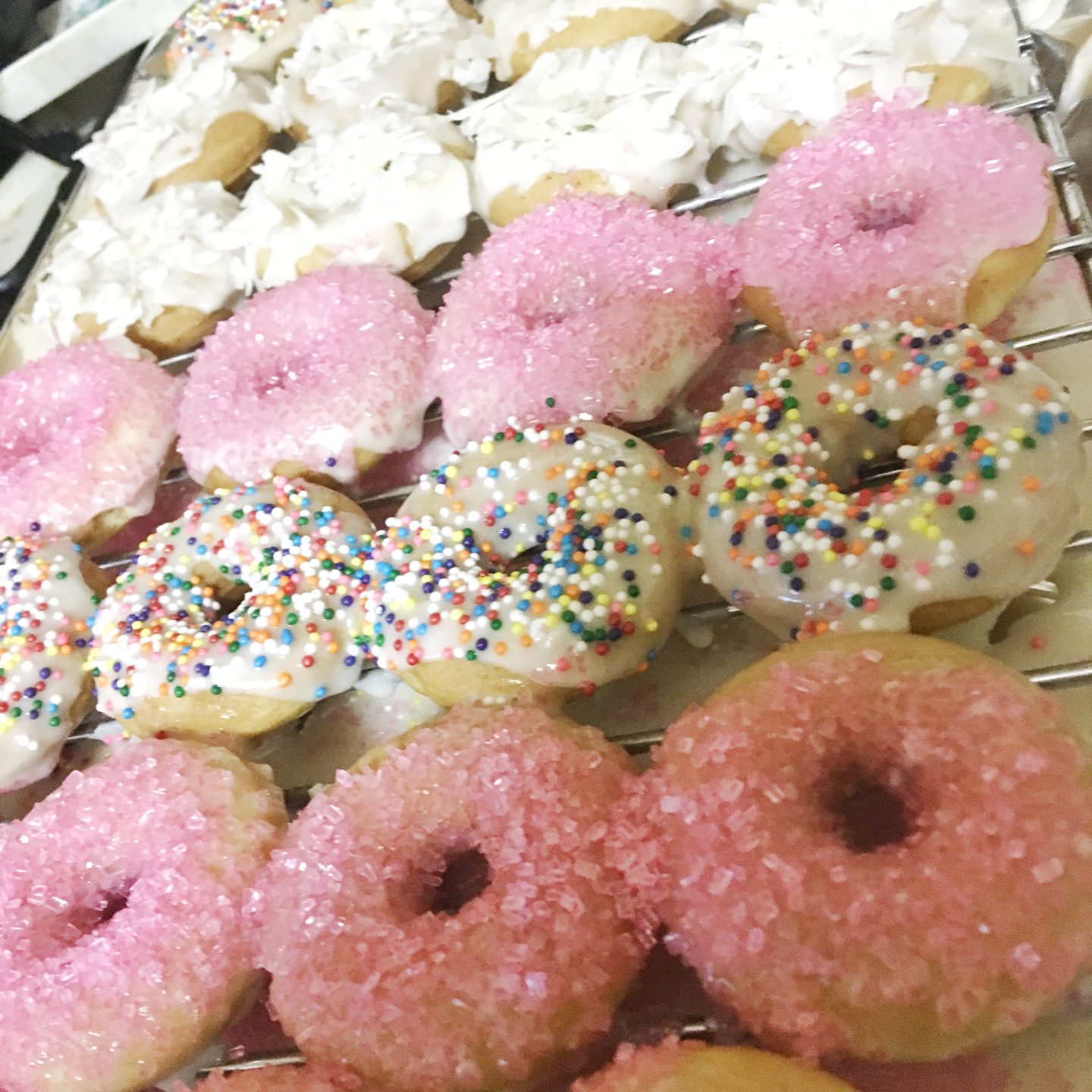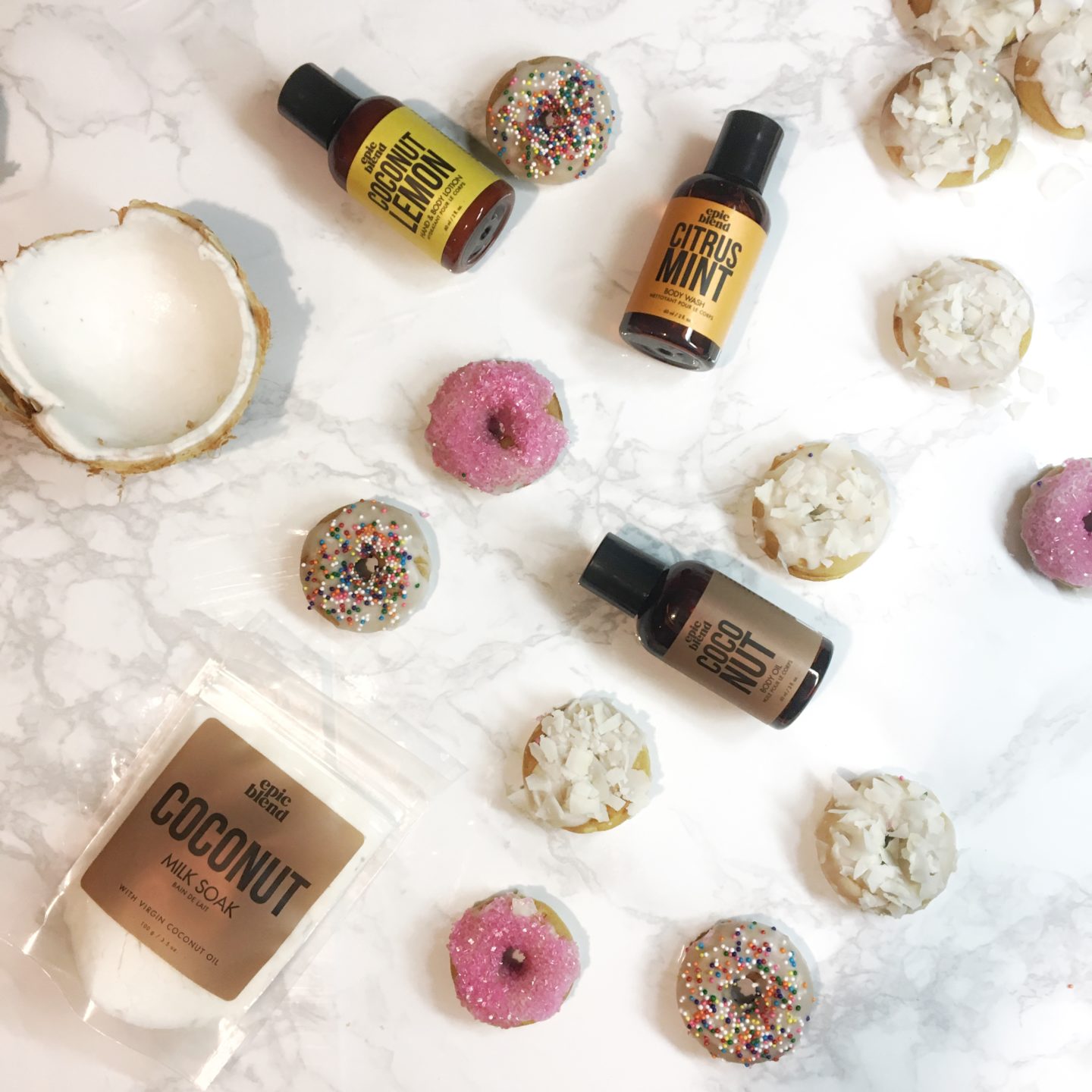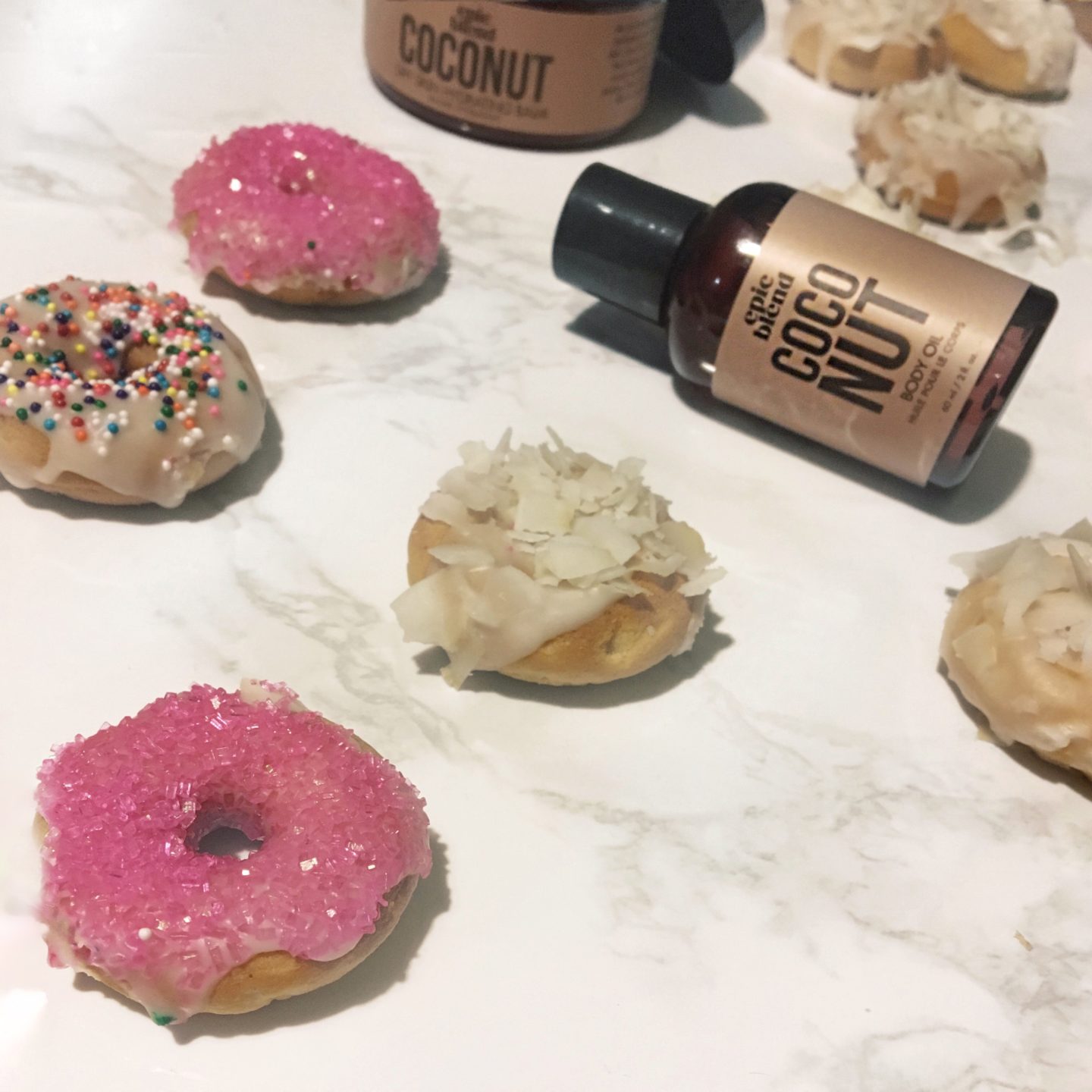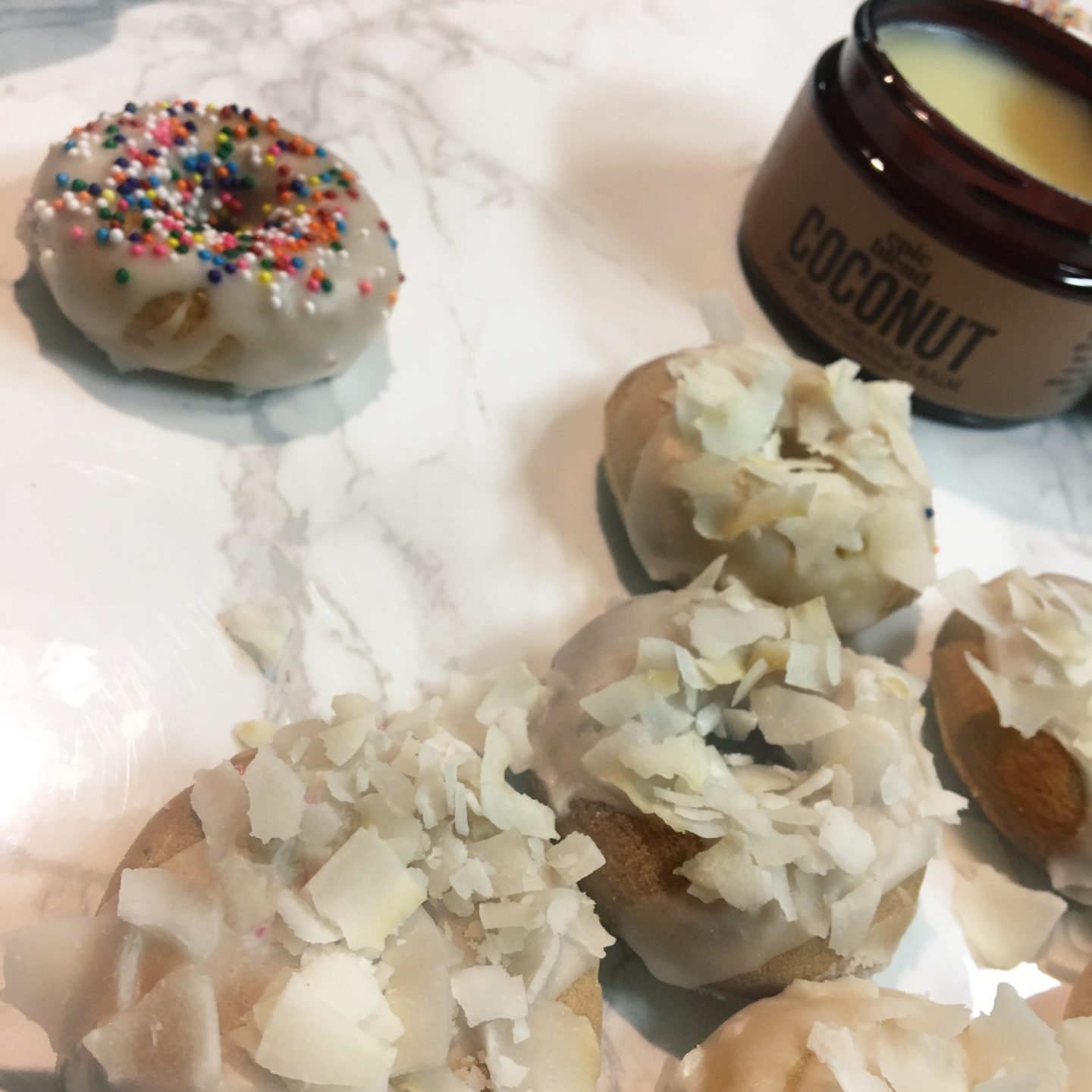 *Post in collaboration with Epic Blend. All thoughts and opinions are my own.