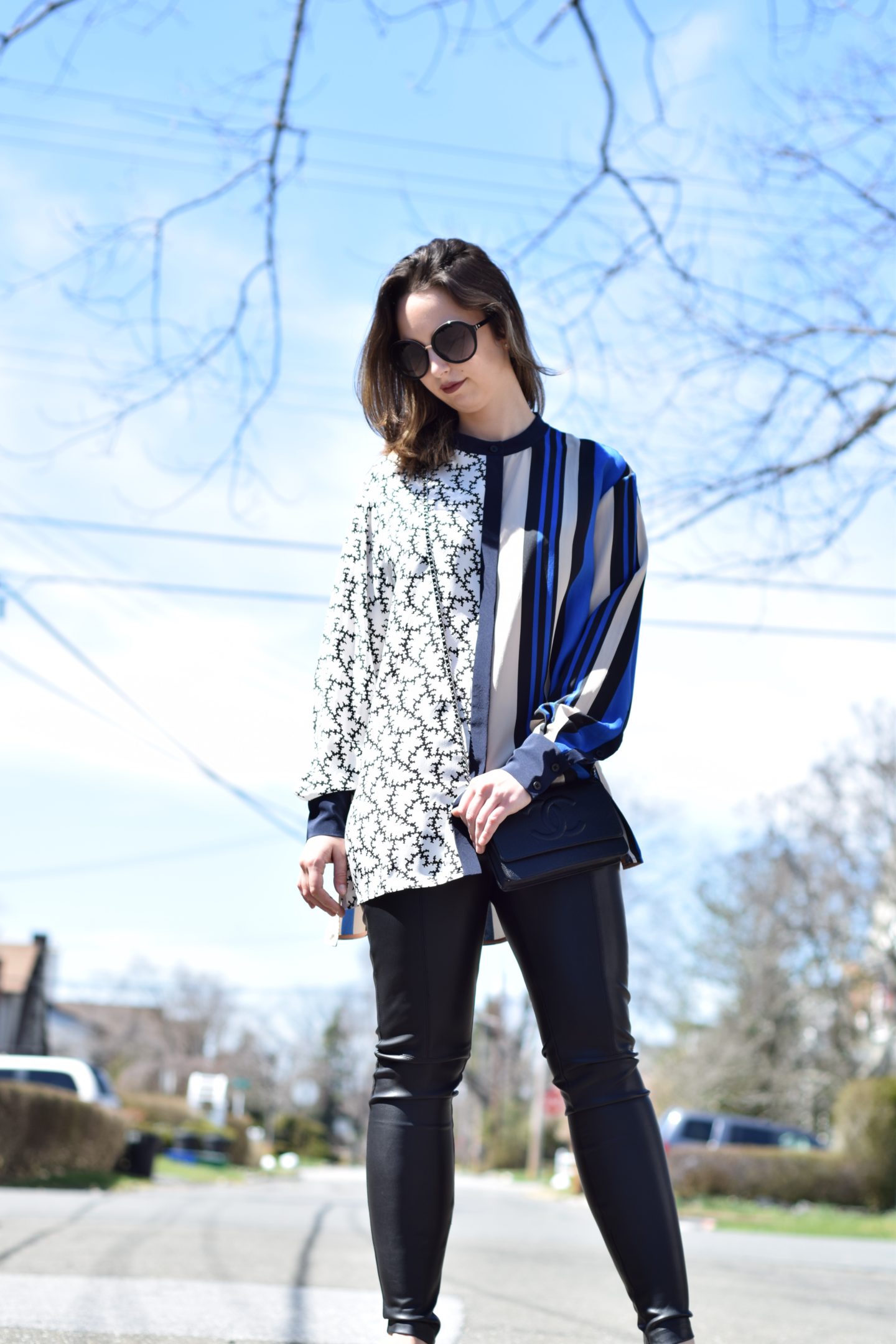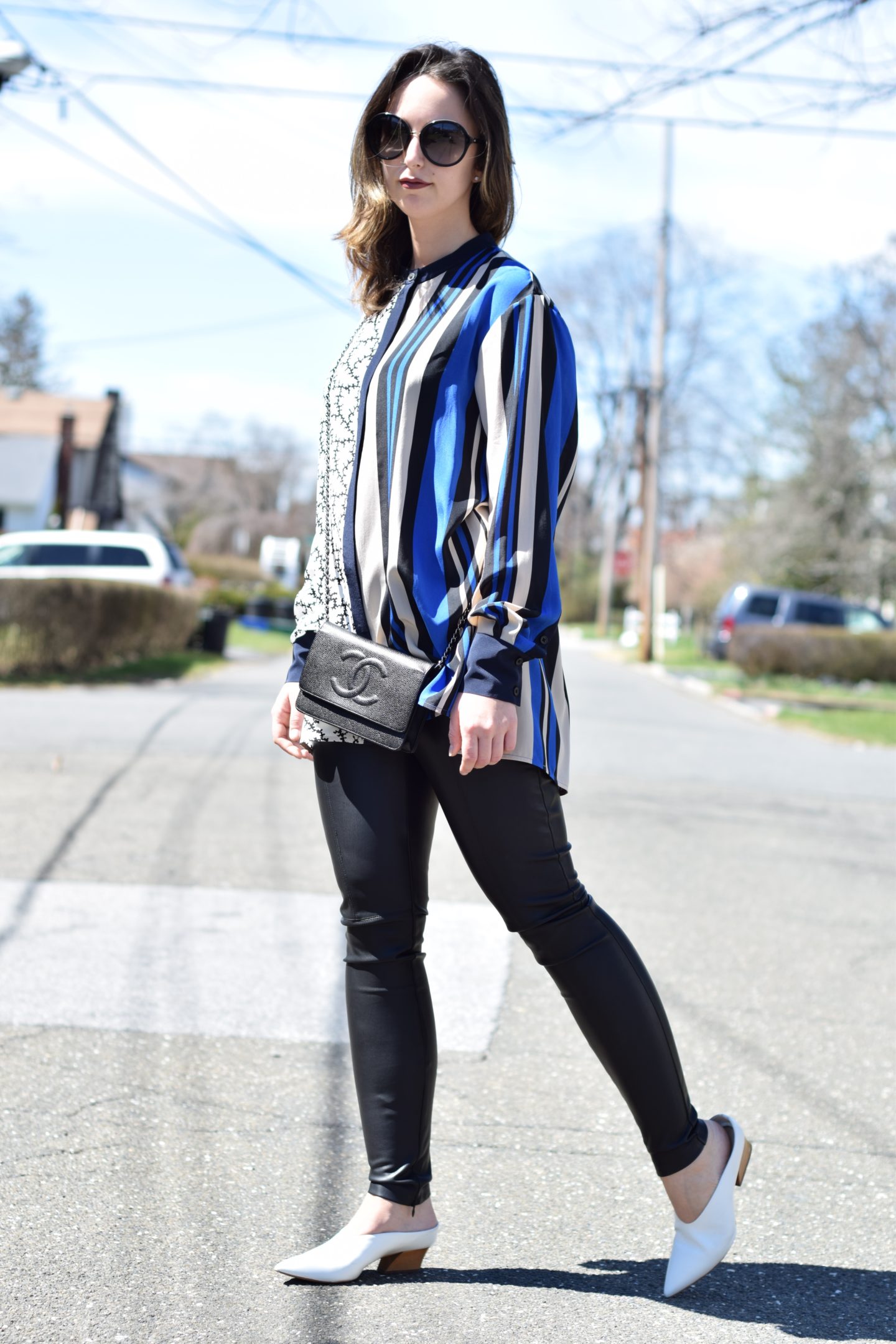 Ever since I ordered this blouse from my GA account at work, mixed prints are all I've been seeing. Does that ever happen to you? You find something unique and then you see it over and over again everywhere? If you're into The Secret by Rhonda Byrne, you know that's the universe doing that to you. Specifically it's the law of attraction, google it and read the book. So good.
Alright, let's bring this back to mixed prints (not to be confused with mixing prints). This is the craft of selecting two or more prints and effortlessly creating a garment out of them. While mixing prints is, for example, wearing a leopard scarf and polka dot blouse together. As I said, the second after I got this blouse I started seeing these mixups everywhere. Some better than others, with each item being interesting in it's own way. So unique that, sorry Zara, these are not going to be easy to knock off.
Which brings me to you. How do these items fit into your life? Well, I will tell you these garments will make styling so easy. If you don't like thinking too hard about your look, but love looking chic and elevated, these items are for you. You don't have to worry about making a dress or blouse look interesting because it already is. It's your jazzy piece that you can pair with all your basic items for a fashion forward look. Easy!
Shop mixed prints:

Shop my look: