Welcome back to the 70s! Or even 2001 (circa the Justin and Brintey matching denim era), where bell bottoms, floral prints and platforms are the latest and greatest in the fashion world. The hoarder in me LOVES that everything comes back around, it makes my saving of old things justifiable. It's not everyday I can grab an old trendy item and rework it back into my wardrobe, so I was so excited when I remembered I kept a pair of boot/flare cut jeans from college. Lets take a look..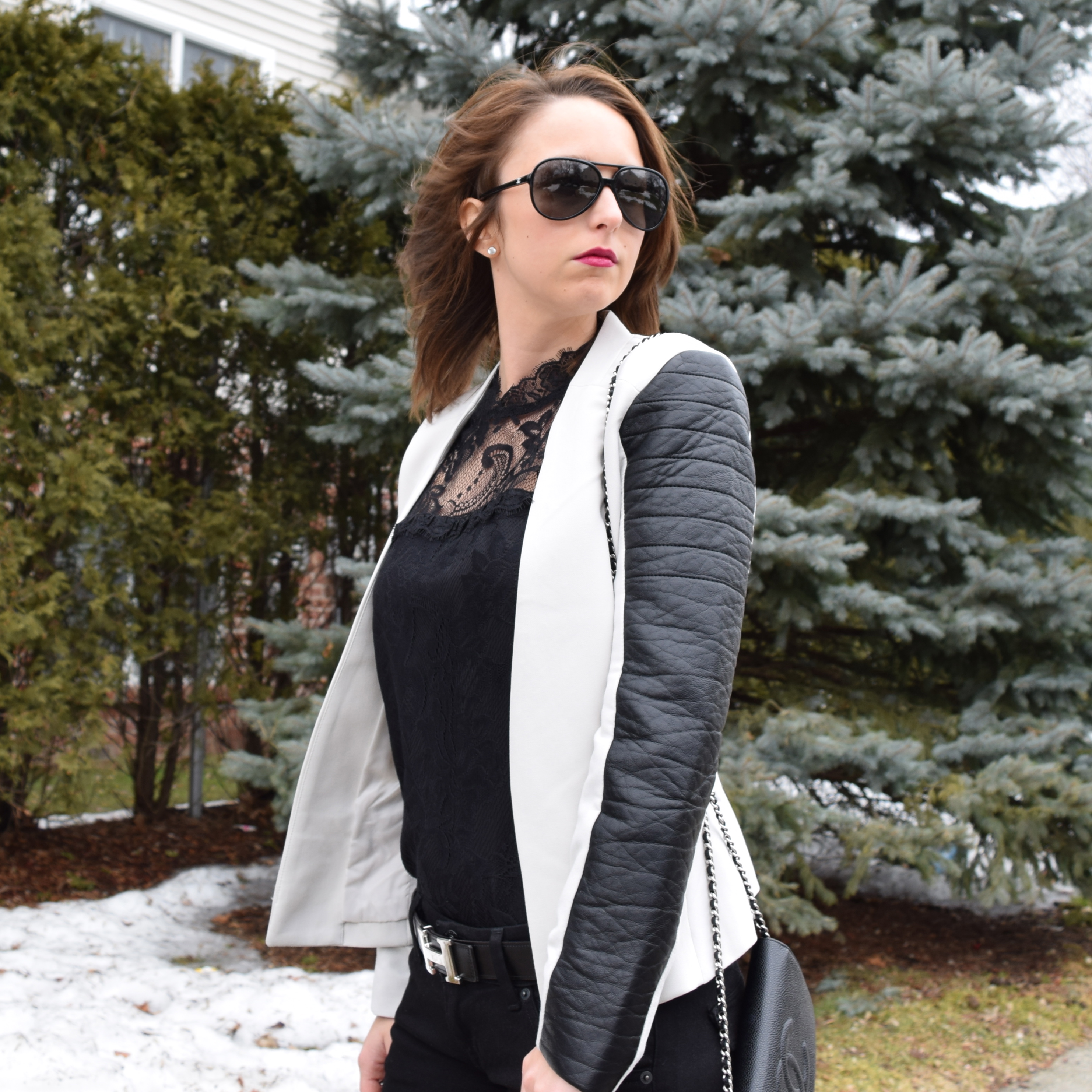 Blazer:H&M | Top: Forever 21 | Jeans: Hudson (old), similar | Shoes: Vince Camuto | Belt: Hermes | Bag: Chanel
These shoved in the back of my closet jeans are a perfect transition into a full on flare. If you're the type of person that hangs on to some favorite items, go into your closet and bring out these jeans! Personally, I'm not one to throw myself into a trend. I need balance (Libra probs) and quality transition into change. These old jeans have made me so excited to run out and get new ones. I love them, I didn't have to waste any money and now I have a better idea of the kind of super flare jean I want. Win-win.
SHOP MY LOOK:
Thanks for reading! Follow me on Twitter and Instagram @SimplybySimone for daily outfit inspiration!
XO,
Simone