In a fashion world where the limits no longer exist, how in the world do you only wear silver jewelry?! With yellow gold, rose gold, all kinds of semi precious stones, why just stick to plain silver? Anyway that's just my (what may seem obnoxious) opinion and I won't just throw a question/statement like that out there without offering you some help!
Today I'm going to break the mold and offer up some ideas on how to break your silver habit! And if you're like me and you already love mixing and matching, I'm also going to show some really cute earring necklace combos. Let's take a look at our first style..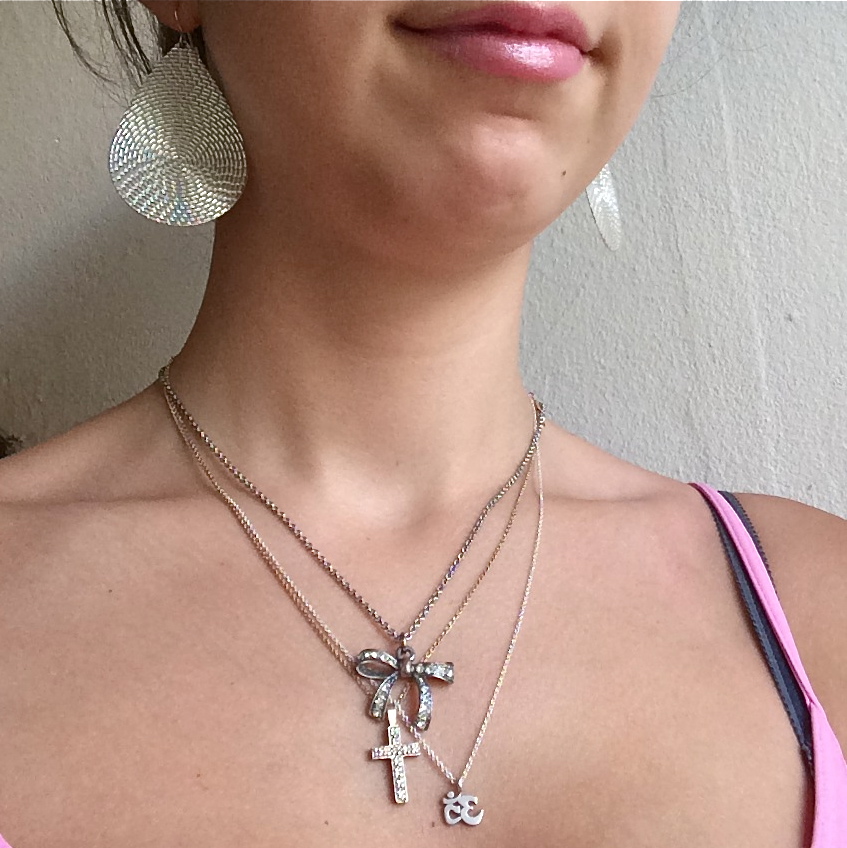 Earrings: Charming Charlie's | Bow Necklace: Gift, similar | Cross: Gift | Om symbol: Dogeared
If you really have trouble branching out from silver this is definitely how to start. I know you must have at least one gold necklace that someone gave you as a gift that you couldn't get yourself to return. Go find that necklace (or purchase an inexpensive costume one). Layer it with other smaller silver necklaces that you already have and throw on a pair of statement silver earrings. Next, let's add some color..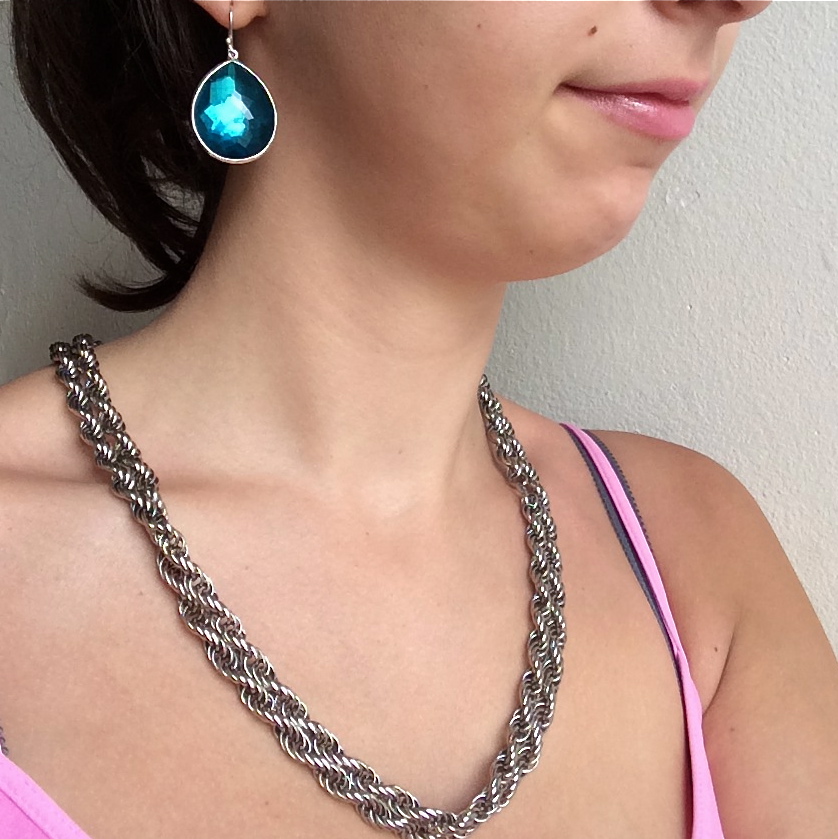 Earrings: Ippolita, similar | Necklace: Vintage
If you find mixing gold and silver is too much for you to start with, you can also try mixing in colored stones. Going with Onxy or a fashion black colored stone is also something you can try if you absolutely won't wear blue. Trust me when I say this, I ALWAYS get compliments on these earrings. I was a little unsure with them at first but after the first time I wore them I fell in love. I tend to stick to neutral clothing (you should see my embarrassingly neutral order I just placed with H&M) so blue always works as a pop of color for me.
If you're daring and really want to try something new…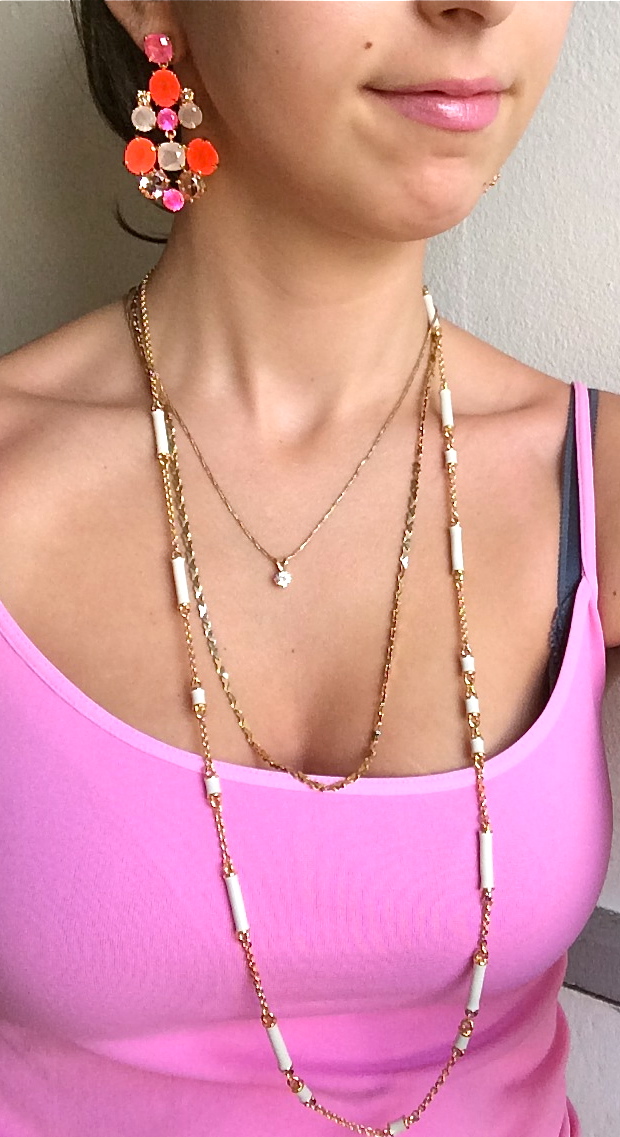 Earrings: Kate Spade | White Enamel Gold Necklace: Kate Spade, similar | Gold Heart Link Necklace: Gift | Diamond Pendent: Gift
I LOVE these earrings. Kate Spade is absolutely my go-to for a fun fashion earring with color. These are heavier than normal, but by no means do I feel they're too heavy or pulling on my ear. I think most people like sticking one plain small necklace if they're wearing large earrings. This is a perfect way not to over do it. Wearing a necklace around 24" to 28" long, will help to elongate the look and not put all the focus on the earrings.
..Did someone say Pearls?
Earrings: Charming Charlie's | Pearl Necklace: Carolee | Gold Rope Necklace: Vintage, | Second Picture Gold Necklace: Charming Charlie's
My silver people, Pearls are totally neutral and in today's world they're also affordable. I'm 100% not the type of person to ever wear a single strand of pearls. It's such a classic look I had to figure out a way to make it work for me. Laying pearls and gold (or even silver) necklaces makes the look more on trend and less preppy. A pearl stud would even go great. I love being able to match a statement necklace look with a statement earring. The earrings have pearlesent colored beads, so they work well off of the necklaces.
I hope as you're getting ready this inspires you to branch out. And if you already love mixing and matching I hope this gives you some new ideas! Thanks for reading!
XO,
Simone