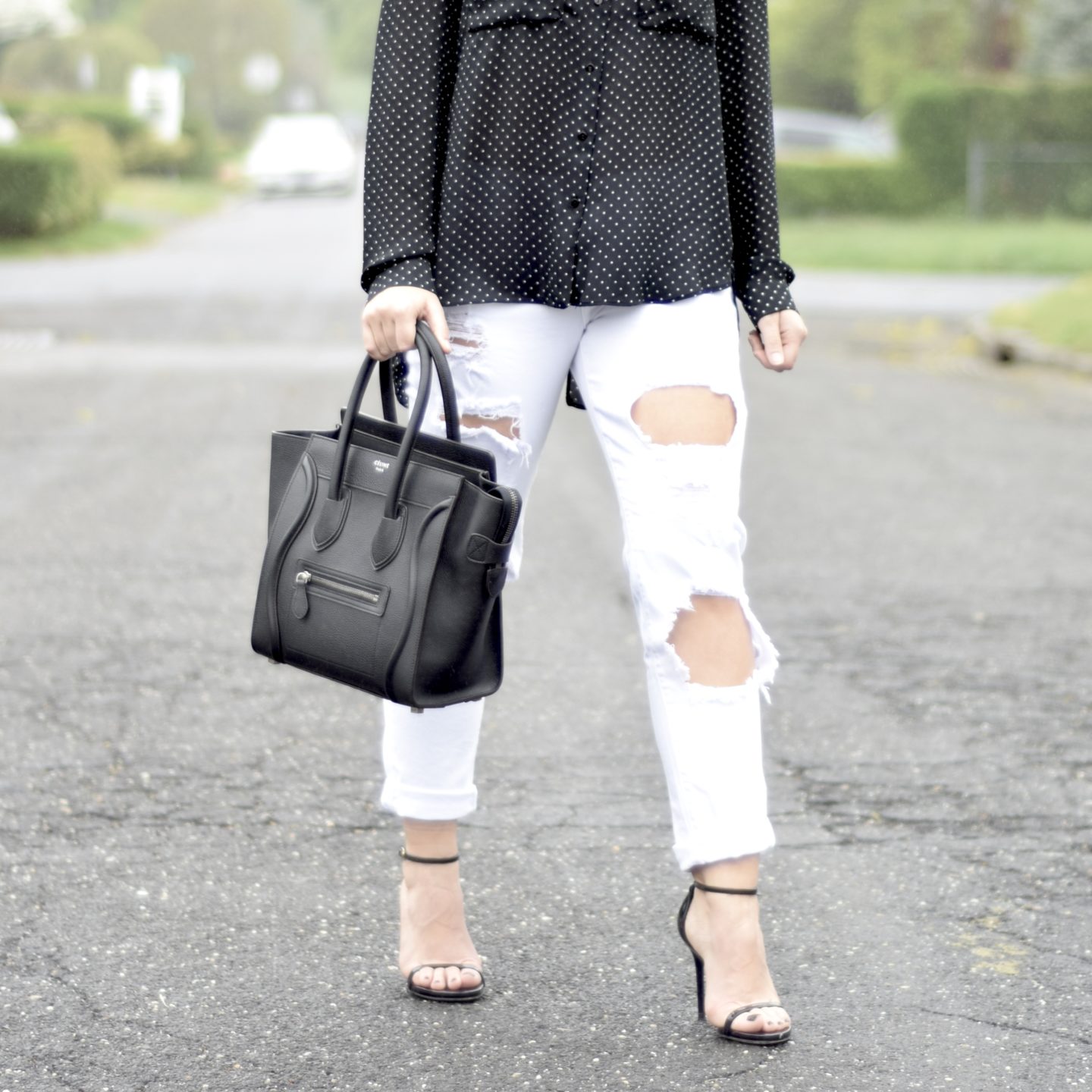 TOP: ZARA, SIMILAR | DENIM: HIDDEN | SHOES: STUART WEITZMAN | BAG: CELINE | SUNGLASSES: SHOP DITTO (use code "simplybysimone" for your first rented pair free!)
Let's face the main Summer outfit pitfall, white denim. Being that white is the polar opposite of black in the slimming category, white denim can make you feel less like yourself. It's never been easy for me to find white denim that I feel really comfortable in until now. Size wise I'm definitely average, but with some more meat on my legs, so the denim hunt is well, a hunt. I wear a size 25 in your top denim brands (i.e. J Brand, 7 Fam, AG ect.) but I've been trying to more reasonably priced options for you guys! I wouldn't say I have denim buying down to a science just yet, but being a huge denim fan, I'm going to share the best tips I have for purchasing the perfect pair of white denim!
HOW TO GET THAT PERFECT PAIR:
1. You need some stretch. Denim that's 100% cotten never fits over my booty!!! I always try for at least 2% spandex/ lycra or any stretch mix. The Hidden denim ones I'm wearing above only have 1% but they work! Even if your super thin, trust, denim with some stretch is WAY more comfortable too.
2. Rips are your friend. Thigh rips are the key to my heart, because they not only keep my cool on a hot day, but also don't give me that you totally squeezed yourself into those jeans look. I love the slim boyfriend because it adds some much needed space in all the right areas without being too oversized.
3. One size up. I think my Bloomies girls have been telling me this since I'm 18, but I finally just bought white denim one size up and what a difference it makes. These are definitely a little big on my waiste, but nothing my tailor can't fix. As of now, they're comfortable so I'm not going to have them taken in.
I've never felt so good in white jeans! So contrary to the title, I can't promise these jeans will work for everyone, but they'll definitely work for most of you! Check them out, or if you find a pair that works using my tips – comment below!!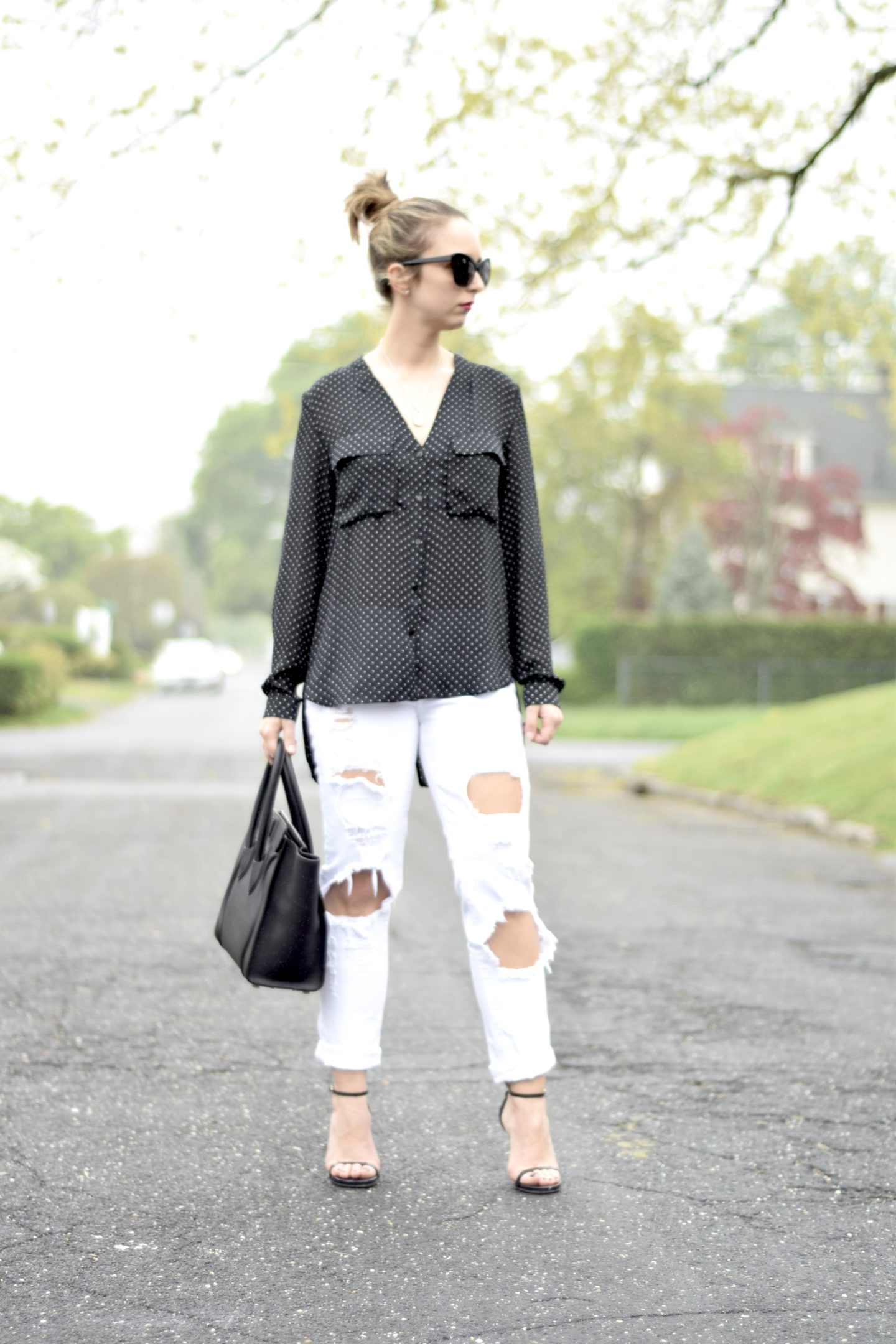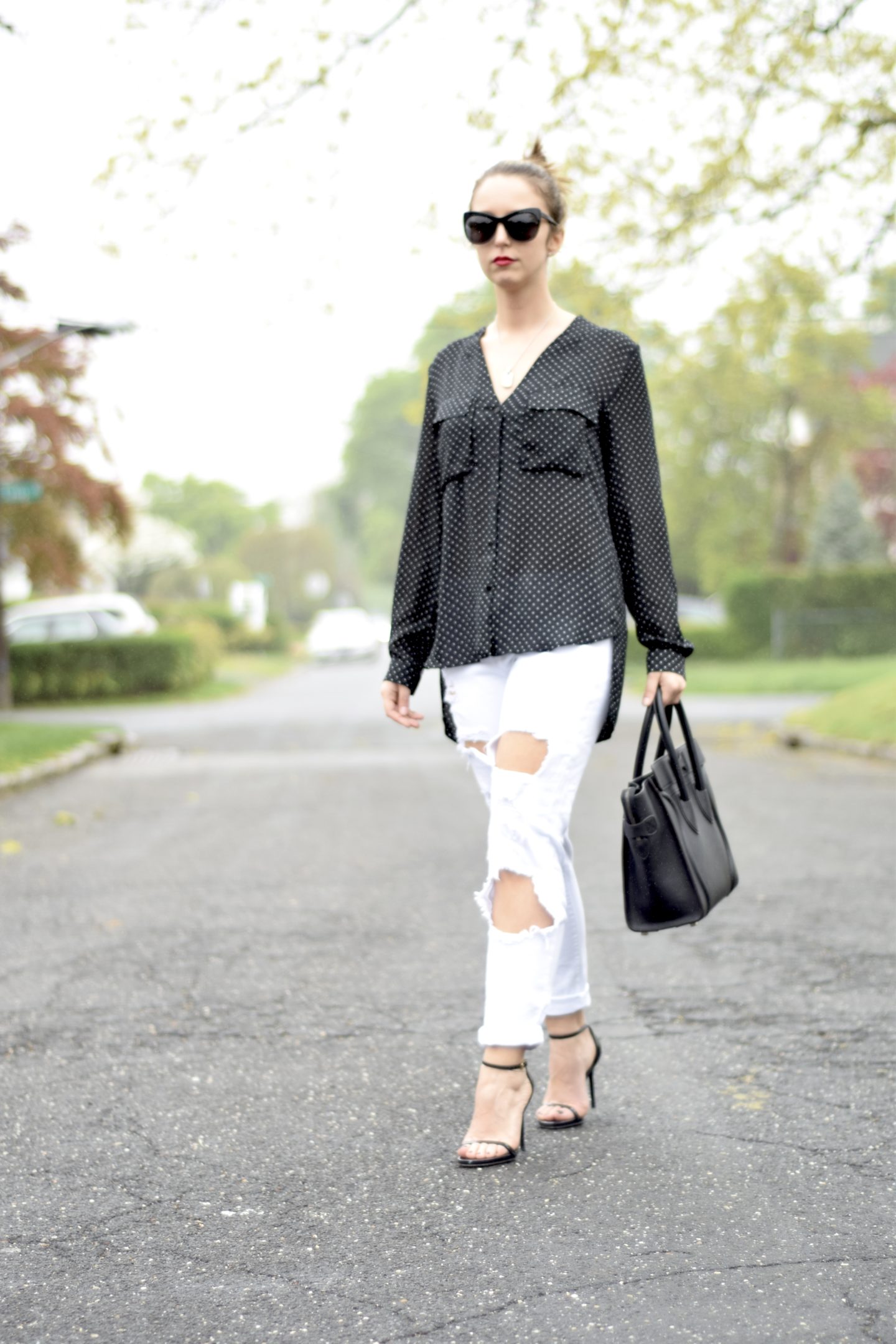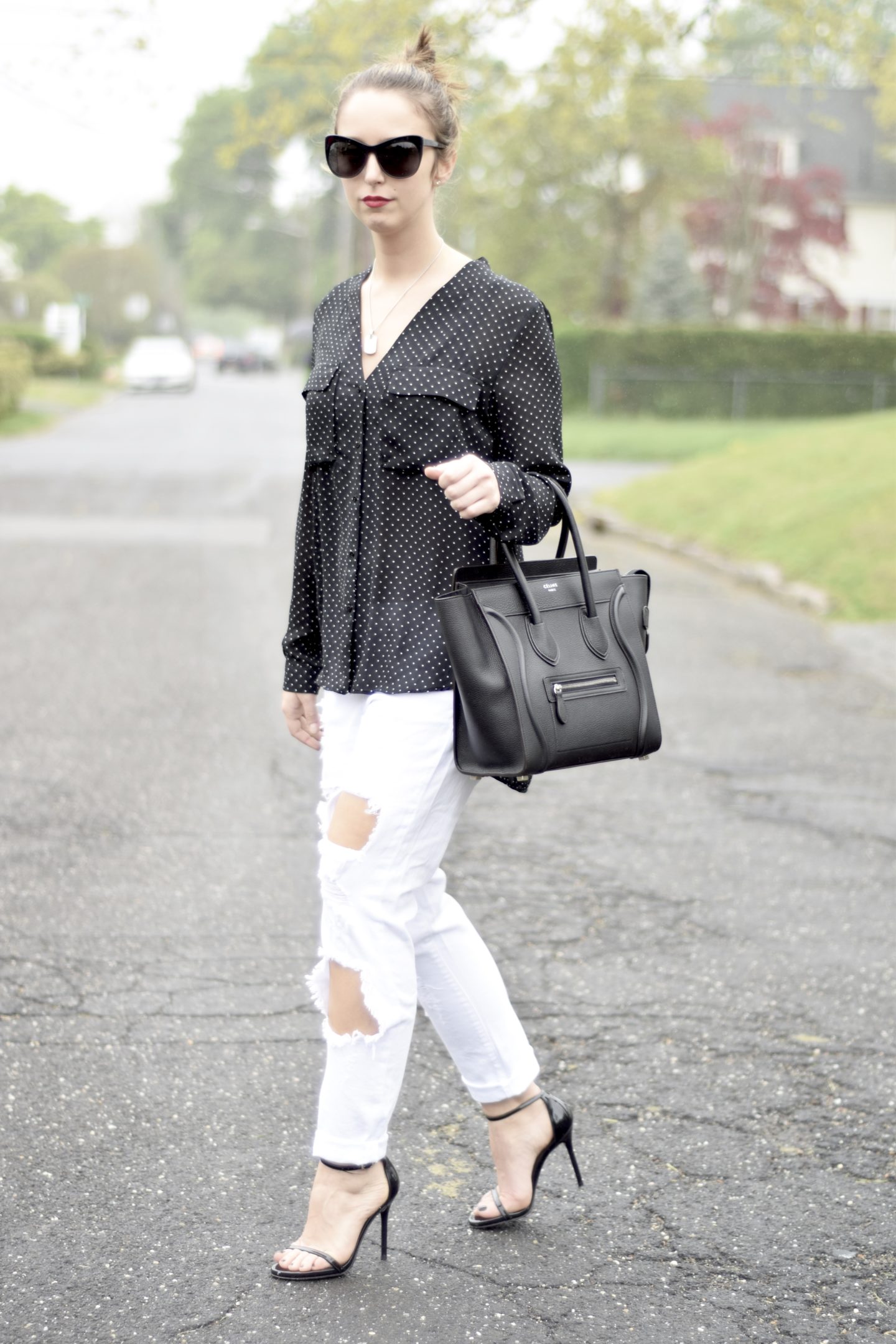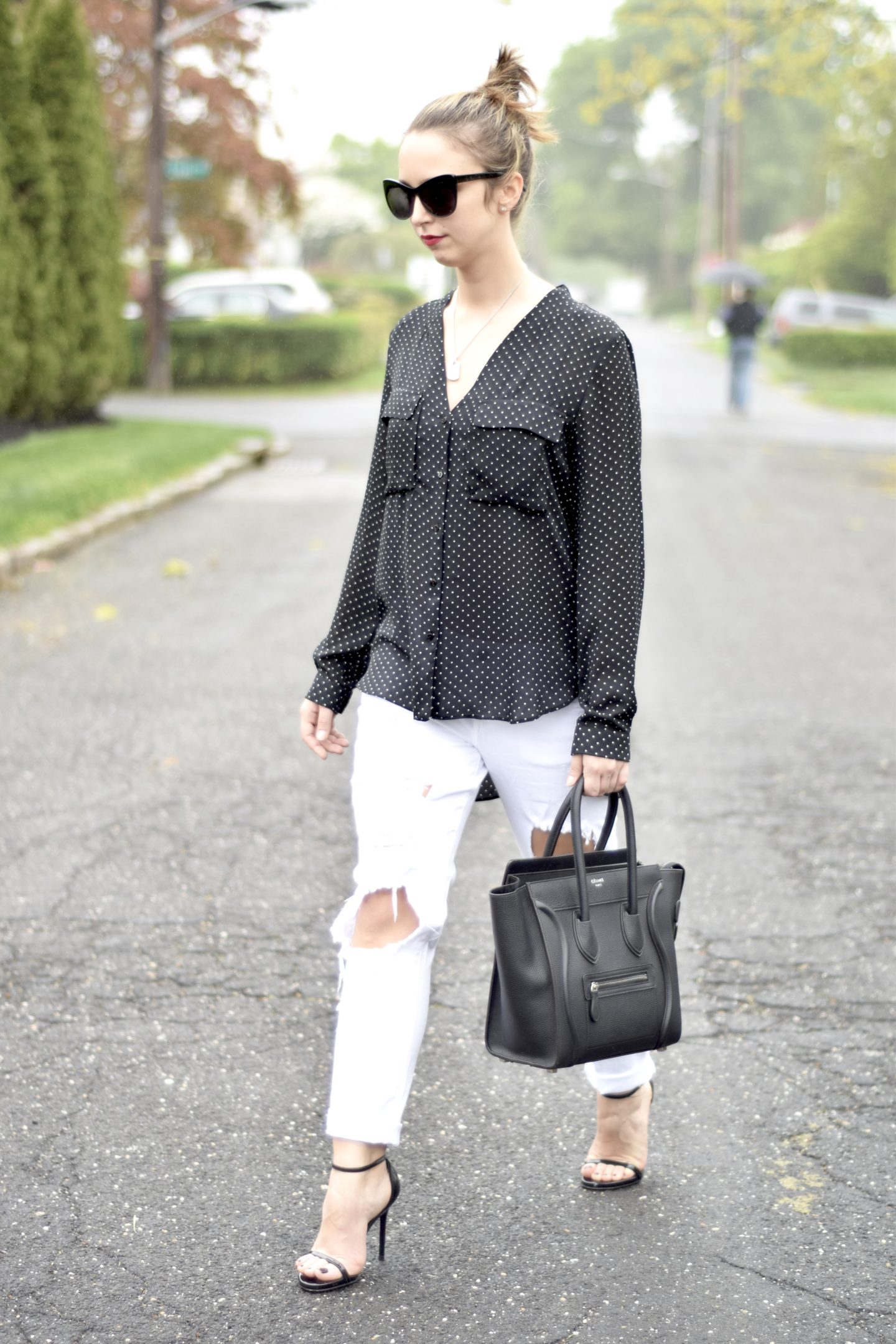 Instagram | Twitter | Snapchat