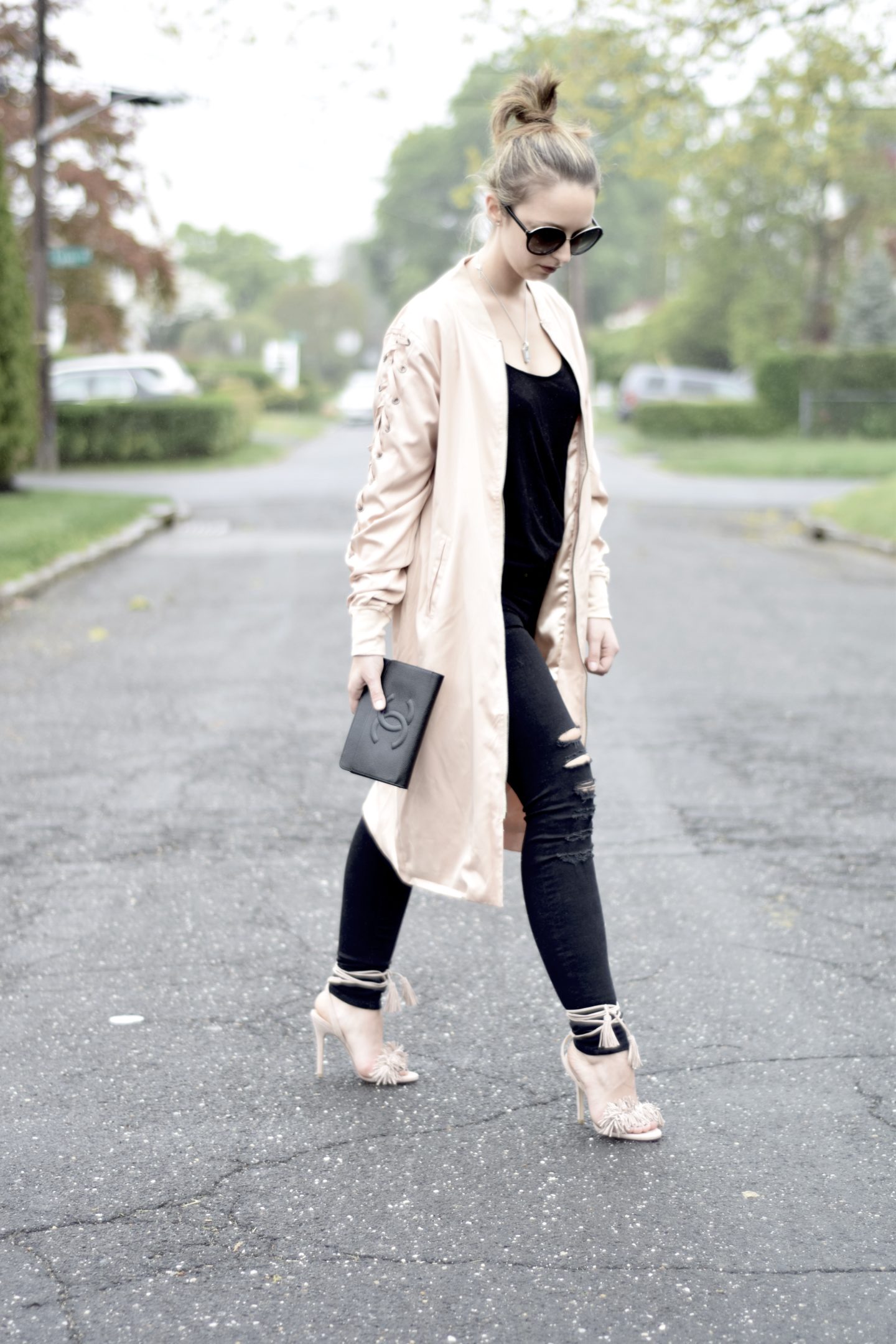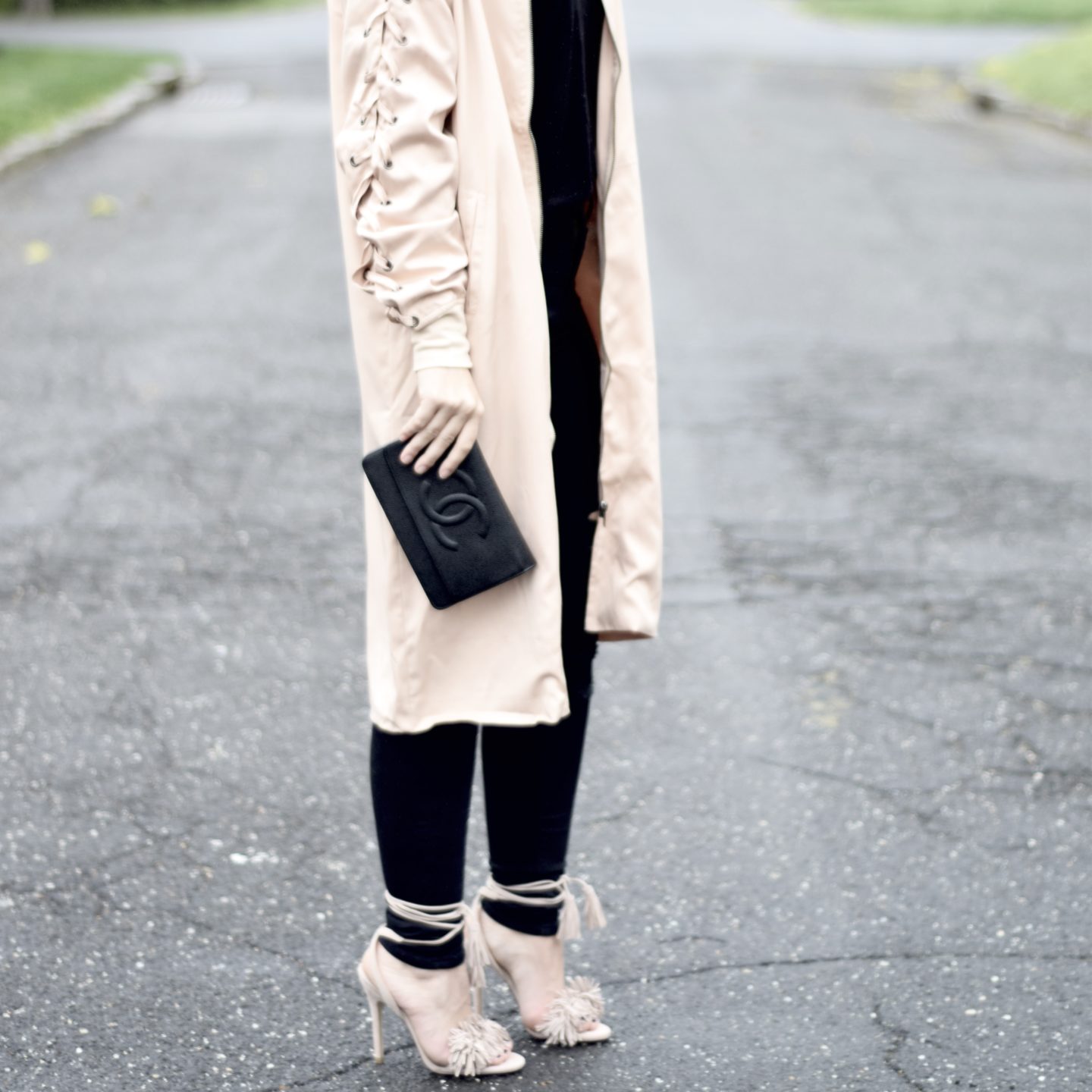 JACKET: STORY OF LOLA, KHAKI HERE | DENIM: J BRAND | TANK: H&M | SHOES: IVANKA TRUMP | BAG: CHANEL | SUNGLASSES: KATE SPADE
Most of the time when I impulse buy something, I kind-of regret it later. I found this jacket when I was searching for my favorite bombers (post found HERE) and I just had to have it. The lace up details make this jacket eye catching while the pale nude color keeps it neutral. This is definitely a perfect piece if you're trying to revamp your style.
When I started my blog, I wanted to purchase EVERYTHING. I would consult with my mom and tell her why I "needed" literally everything LOL It's a good thing I did because if not, my room would now solely be a closet. I'd also probably have a Chanel bag in every color and not even close to being done paying off my student loans (almost done – yay me!). Priorities are real. So, if you're starting a blog, my best advice is to be smart with what you purchase. Think about it, if it's not something you would wear out to dinner with your family or friends, if you're just going to wear it for a post – it's not for you. There's such a huge blogging world out there, so it's important to not obsess over the fact that some bloggers can have a different equally over the top perfect outfit for each day. Be smart when building your wardrobe, because that's how you build a top blogger worthy wardrobe!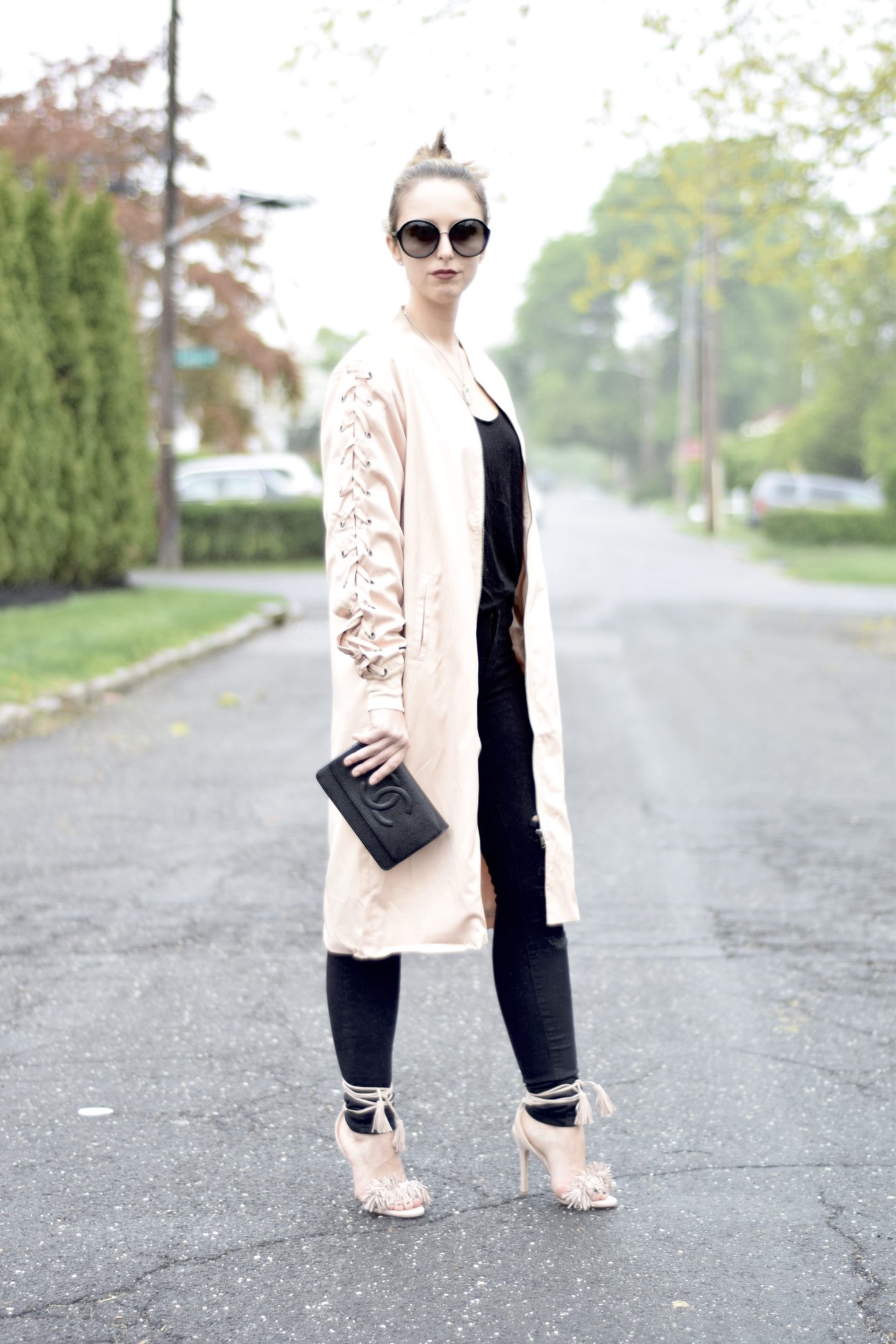 Instagram | Twitter | Snapchat