I'm loving warm colors this fall. Browns, nudes, camel and beige – they're perfectly seasonal. I also think there's something about warm tones that's way more casual. You definitly can't be high fashion all the time, especially in NY where it gets freezing. Anyway, lets take a look..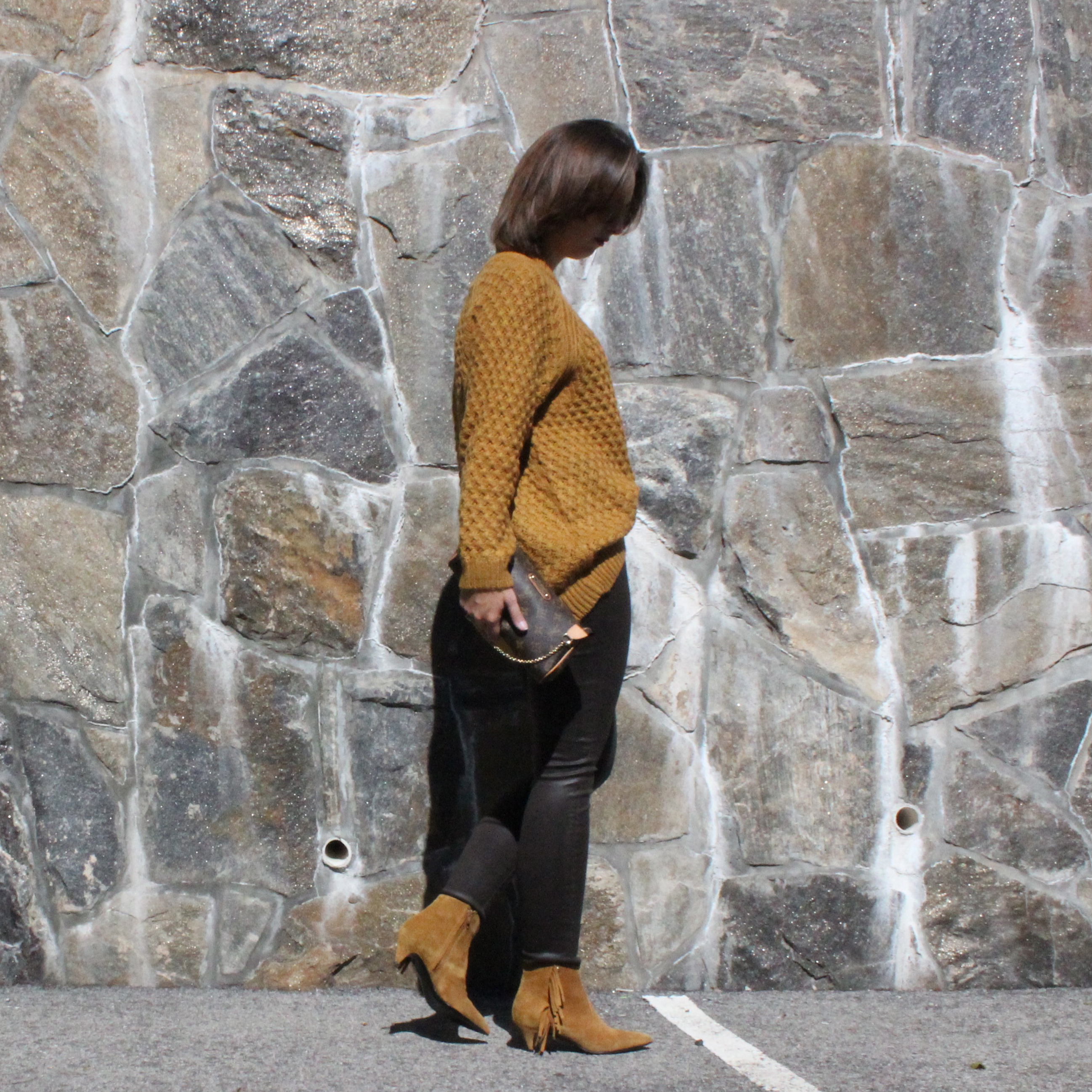 Sweater: H&M | Denim: AG | Shoes: Saint Laurent | Bag: Louis Vuitton
I was able to grab these booties on INSANE sale. I literally watched them since last fall. It's my absolute favorite when I'm able to get a great deal on something! I think these may have been one of my greatest buys on sale. I got them from Barney's Warehouse website marked final sale, and luckily the 6 fit perfectly! (so lucky lol) Do you have an amazing find? If so, where did you get it and what what it? Comment below!! 
SHOP MY LOOK:
XO,
Simone
Snapchat: simplybysimone
Photography: Amanda Elle