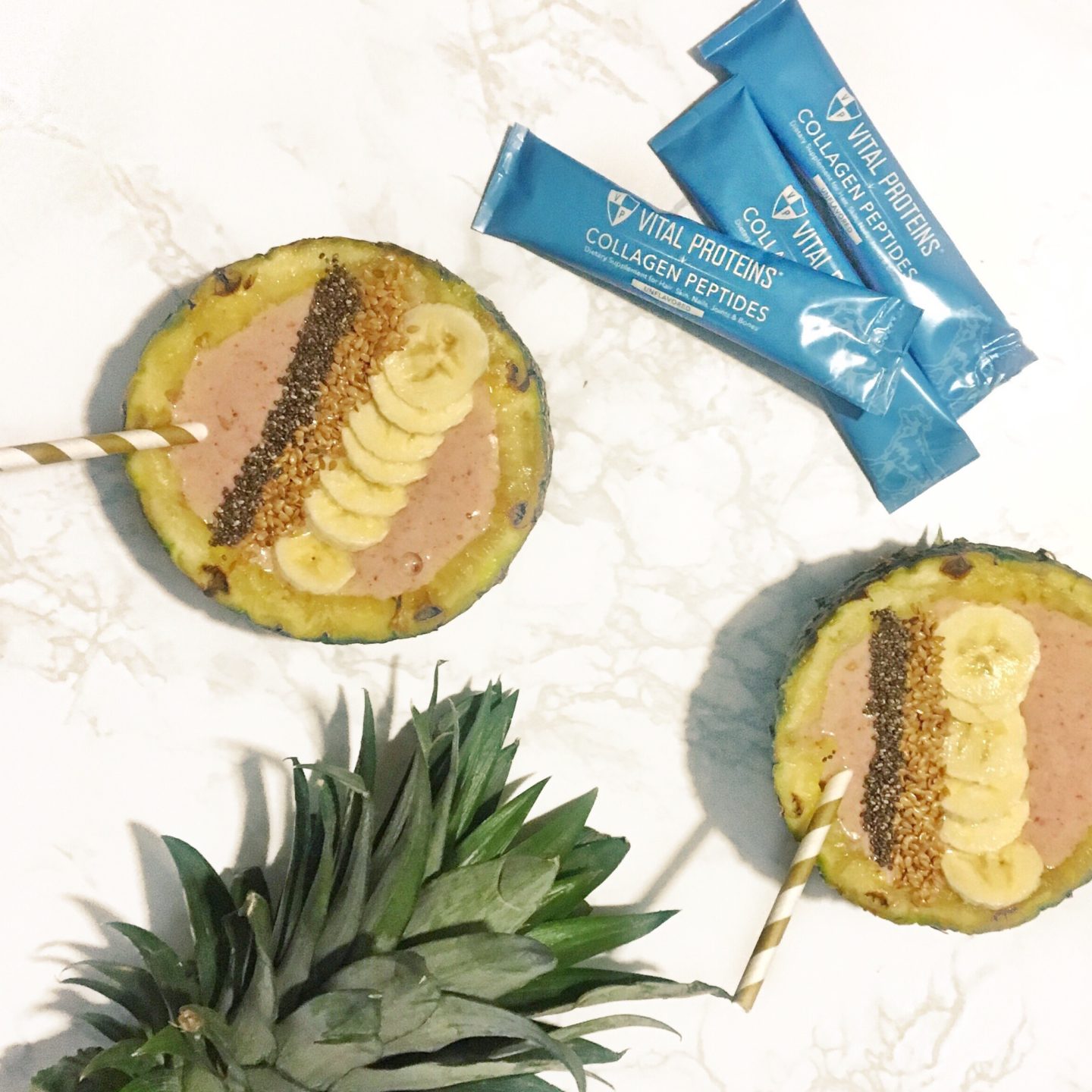 Skincare products focus on your outer layer of skin. There's so much marketing around how to make your skin look and feel exceptional that we can forget that healthy skin starts from the inside. When I found Vital Proteins online, I knew I had to try it! You know how much I love taking good care of my skin, so the collagen peptides spoke to me!
I've since been adding the collagen powder to my coffee every other day. And I've also made two smoothie bowls. Both bowls came out so good that I've deceived to share the two today! They are so easy to make, and so yummy. PLUS they're amazing for your skin! I swear the bags under my eyes have never looked better. Win, win, win.
You'll need:
At least two types of frozen fruit. I used raspberries, strawberries and peaches.
A liquid. I used almond milk for my pineapple bowl and the coconut water from the coconut for that bowl.
Vital Proteins Collagen Peptides
Optional: flax seeds, chia seeds and a banana for the top
Optional: a pineapple or coconut (for the bowl), you can alternately just use a cereal bowl.
How to make both of my Vital Proteins Smoothie Bowls:
I eyeball everything so it's a little difficult to explain exactly how much of everything. But I'm going to try!
Step 1: Start by adding a cup of liquid into your blender. You can also start with less liquid and add as you go if you want your smoothie to be thicker. (Skip to step 5b to see how I open my coconuts to get the liquid out.)
Step 2: Next add your Vital Proteins powder of choice.
Step 3: After add in your fruit. I would say you should use about a cup and a half of fruit total, but again you can always add more if the liquid ends up being too thin.
Step 4: Blend.
Step 5a: For the pineapple. Cut it in half to make two bowls. Cut off the leaves at the top but be careful not to cut into the pineapple. It's really hard to get the leaves off, so take your time and be careful! To create the bowl shape, I used a knife to cut around the perimeter. Then I used a spoon to scoop out the insides.
Step 5b: For the coconut. I've tried cracking a coconut a few different ways now but I think this had been the "easiest" [still not that easy LOL]. First get a large bowl, I used a large bamboo salad bowl. Hold the coconut over the bowl and tap it around the center with a hammer [yes a hammer]. There are TONS of YouTube videos on how to do this, that's how I learned. Eventfully the coconut with crack in half and the water falls in the bowl. Then, strain the water before you put it in your smoothie. I had a cup of the water left over.
Step 6: Pour your smoothie into your creative little fruit bowl!
Step 7(optional): Add some fresh sliced fruit on top, like a banana! You can also top with flax or chia seeds or shredded coconut flakes.
Enjoy!
Tip: Never add flax or chia seeds to a smoothie that you're going to save for the next day. For this recipe I had about two cups of smoothie left over that I put in a mason jar for the new two days. Flax and chia seeds expand and get gooey and make the smoothie undrinkable [IMO] the next day.
Shop the post and Vital Proteins: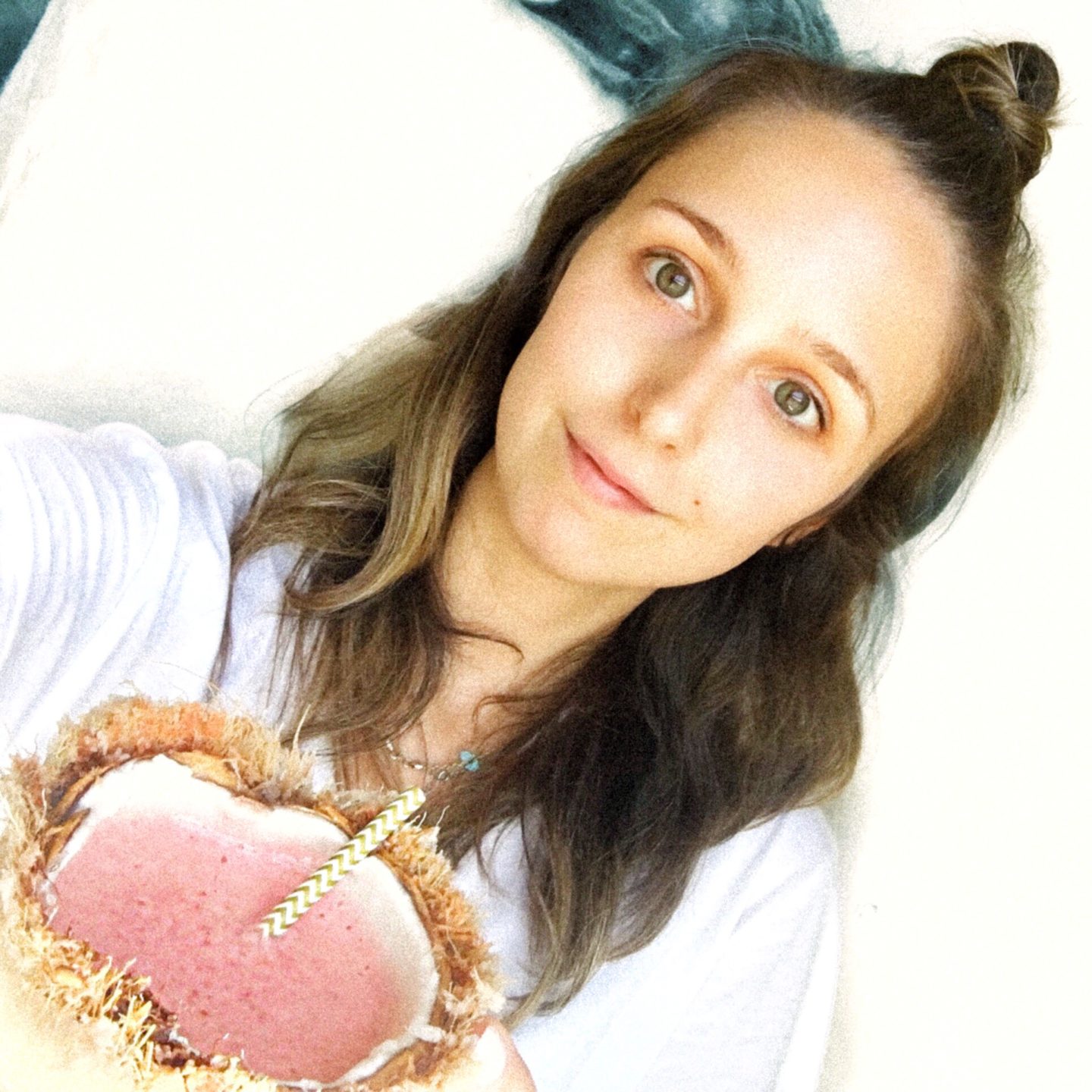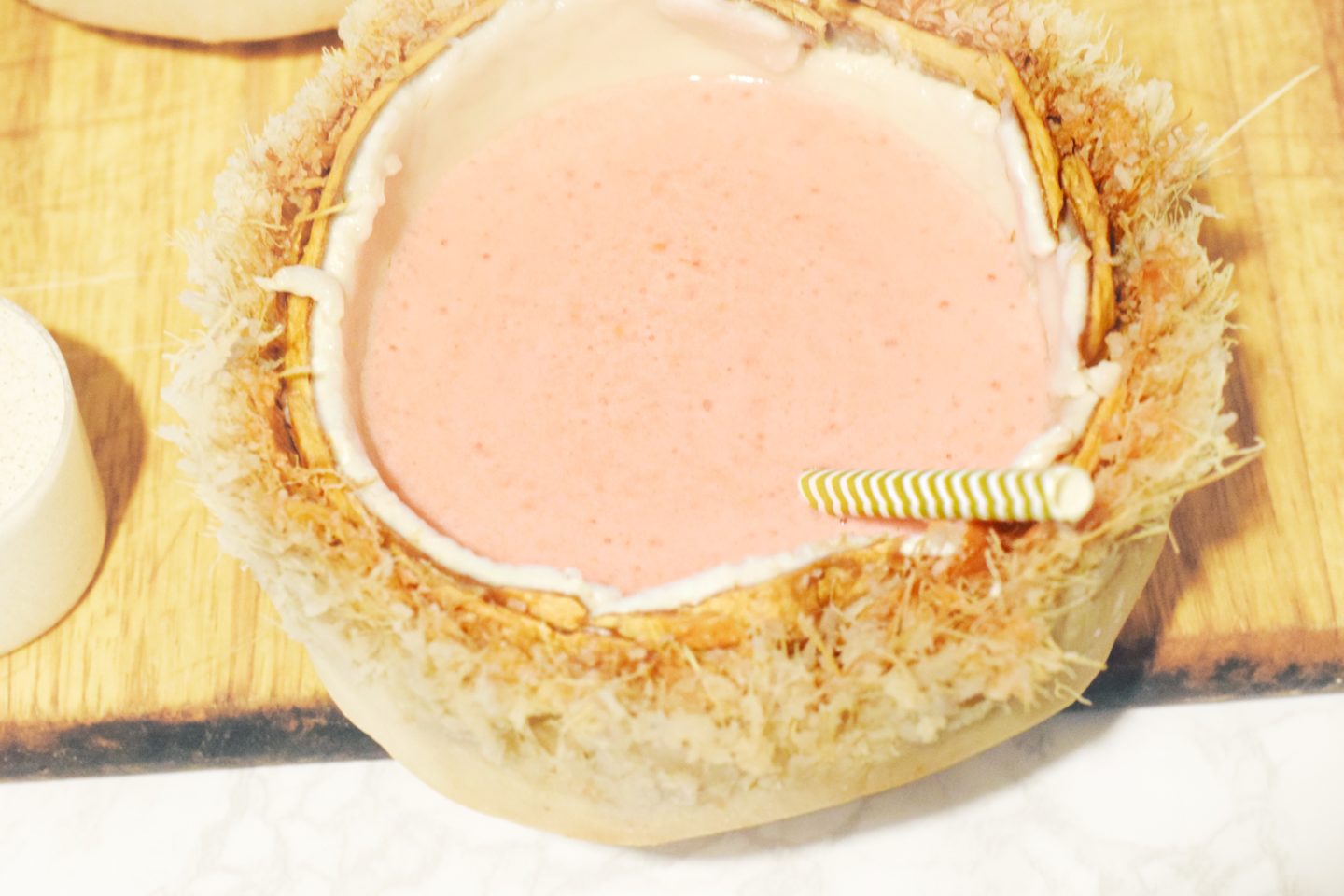 *Post in collaboration with Vital Proteins. All thoughts and opinions are my own.