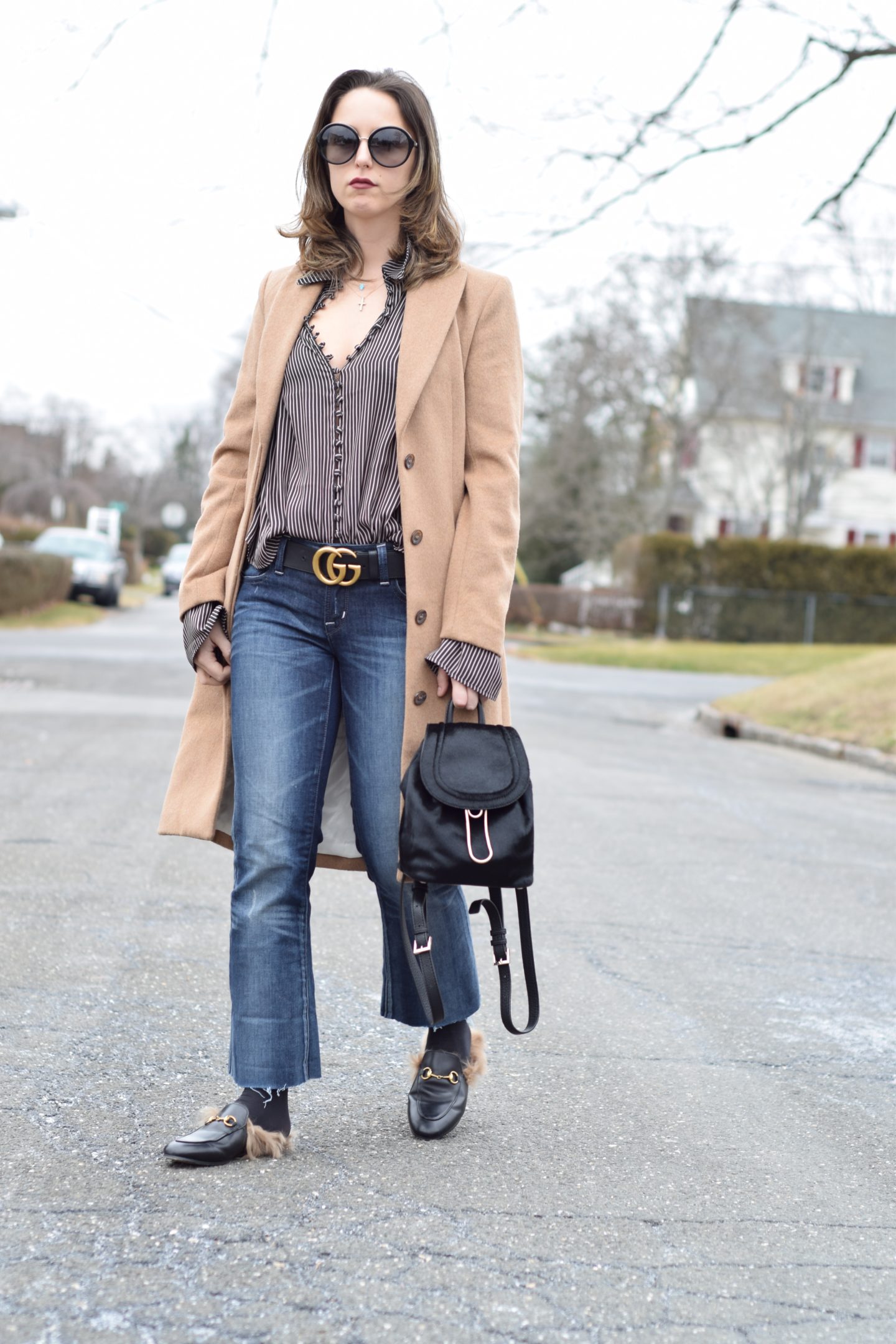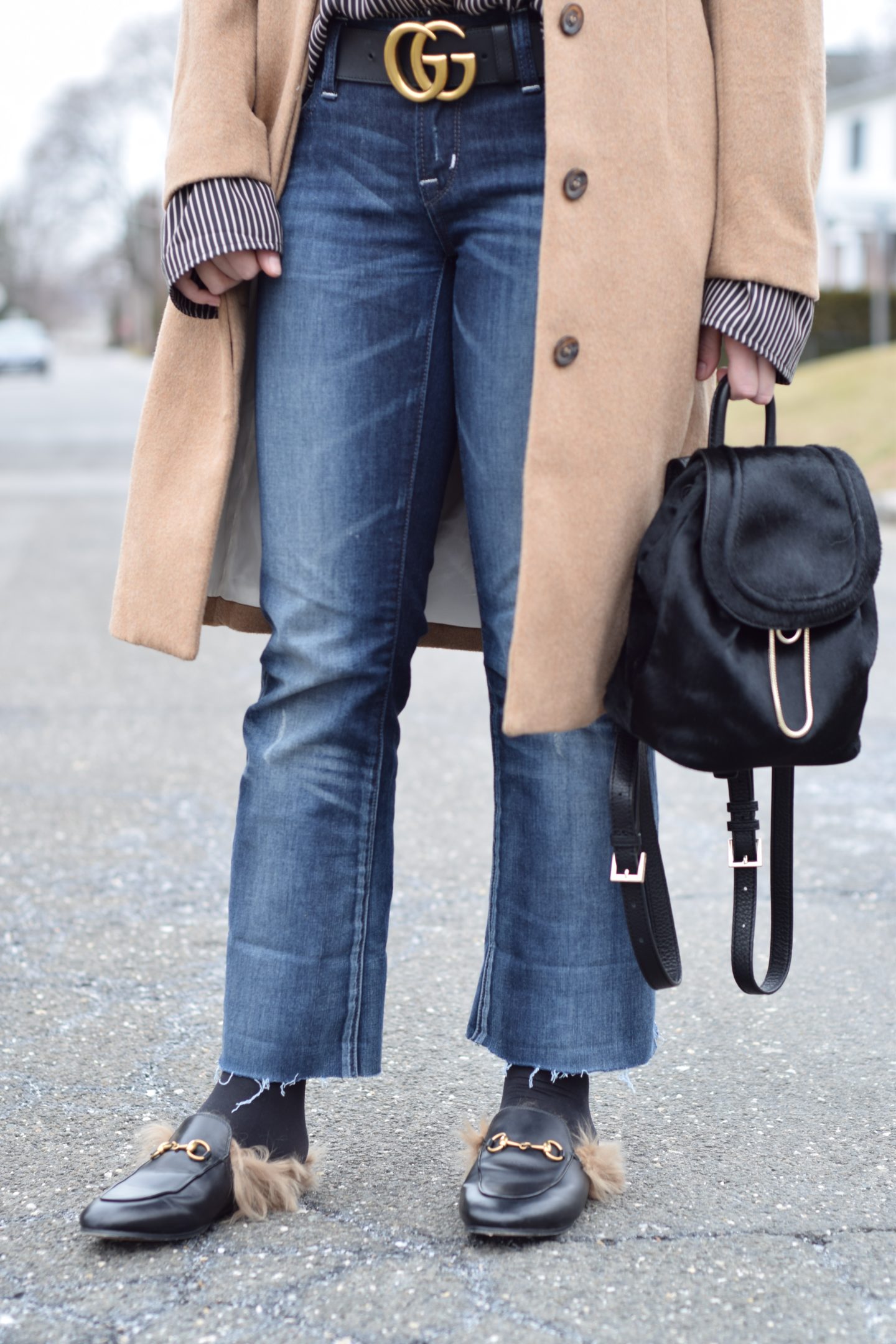 I think many people claim to be an expert in this category and in reality are not. It happens and it's ok. I by chance always have an arctic chill in my bones (yes, even in the Summer) so I've become skilled at dressing comfortably no matter the weather. Transition weather, be it into Winter to Spring or Summer to Fall is always very confusing and frustrating when it comes to your outfit. Especially if you live in New York where the temps can change relatively drastically from morning to night and day to day. How many times have you felt like an idiot out in your big puffy or fur coat when the weather was not quite warm enough not to leave the office without a coat? If you answer was too many, here are a few tips to make your transition looks effortless:
1. Ditch the sweater. Your layering days are not over yet, but trust you don't want to be wearing a sweater that you can't take off. Stick to long sleeve blouses or shirts.
2. If you MUST wear a sweater, make sure it's heavy and warm enough not to wear a jacket over it. You may still sweat outside midday but at least you won't have to wear a heavy coat out.
3. Leave the layering to your legs. Tights, are so on trend right now and you should use this to your advantage. Wear them with pants, skirts, dresses, anything. You can ALWAYS take them off. If you love layering check out this post! 
4. No more fur baby. Not only do fur coats overheat you, they also scream "girl did not look at the weather this morning" when in ends up being 65 degrees midday. Stick with wool-like coats.
5. Use your big cozy warm scarves as a shawl. Exhibit A: this FAB one by Loewe 
Shop my look: