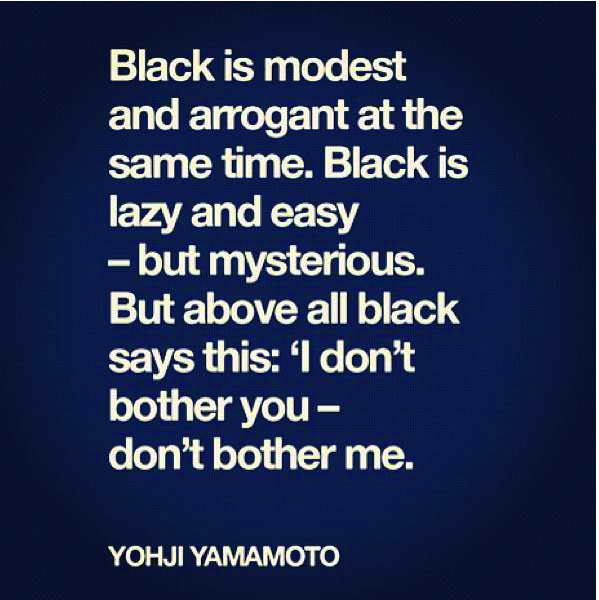 Hi everyone! I think we should all vote that everything should be closed in the Summer on Monday! HA (I wish) Anyway, we're all back here today! I chose the quote above because I love black, I really do. Clothing, shoes, accessories you name it, I 100% enjoy it more in black. Sometimes, working in the retail world, I forget how much I love black because I'm ALWAYS, really always, wearing ALL black (with the occasional white blouse)! I found this quote so funny because, in the retail world, black means totally approachable! HA. In any other situation, I'm pretty sure that's never the case.
In general, I do agree that being able to wear black and look chic while doing it, isn't always the easiest thing for everyone. FYI, their are different shades of black do a little work and make sure your black's match! Anytime I've seen someone killing it in all black, this quote always comes to mind. Yohji Yamamoto, you know what you're talking about!
My newest black obsession is these Stuart Weitzman Nudist sandals: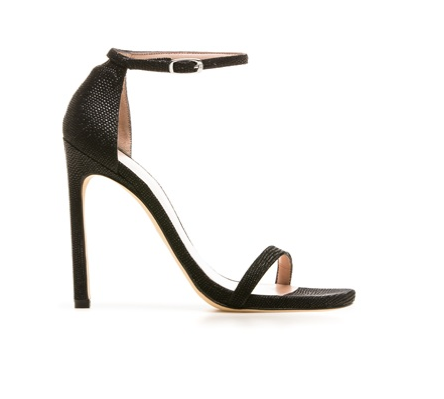 They go with everything! I can't wait to wear them all summer!
I hope everyone enjoy's their Monday! If you want to suggest something for me to write about, comment or have a question, email me! SimplybySimone@gmail.com
XO,
Simone