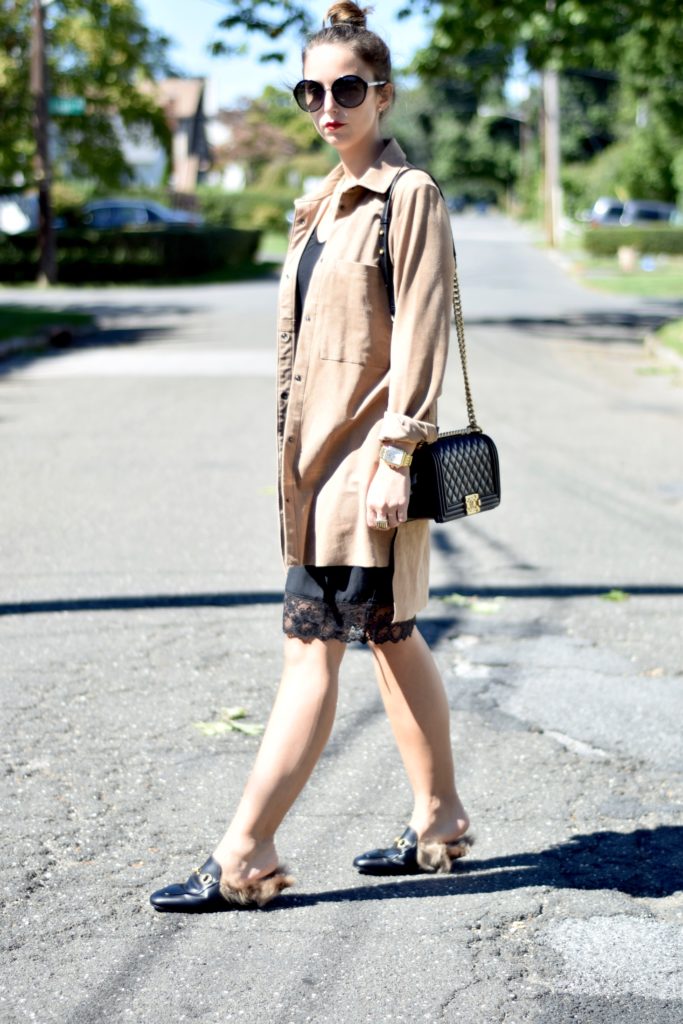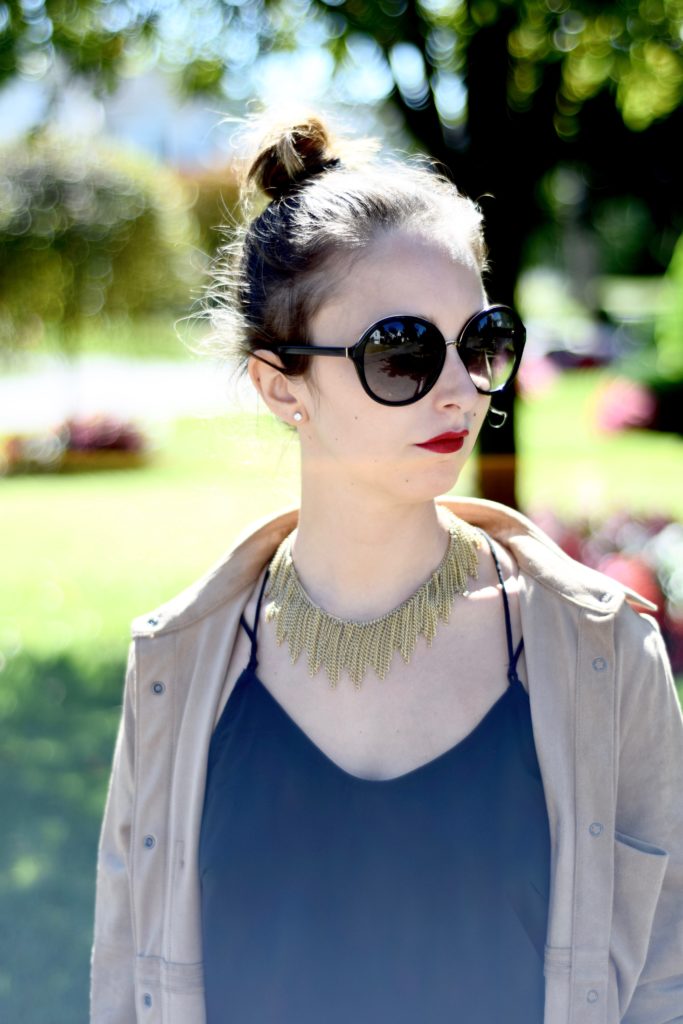 Dress: Vero Moda | Button Down: H&M, this style also works! | Shoes: Gucci | Bag: Chanel | Necklace: Vintage | Sunglasses: Kate Spade, similar 
Ah, the wish list. The list your parents asked you for when the holidays were approaching. Today, I'm going to tell you why I don't believe in the traditional wish list and offer you a new alternate option.
When I think of a wish list, I think of a list items or events that you 'wish' you could do/ have. A list where many experiences seem out of your reach. In addition, the notion of wishing for items, puts out a negative emotion in the universe. A, 'wish you could, because you can't' attitude. This is why I suggest making a 'new things' photo diary right on your phone!
I personally have a photo file in my phone labeled 'new things' to remind myself of future events or purchases that are top priorities. I find that keeping a photo diary in my phone puts everything into perspective when I'm ready to impulse purchase something. If it's not on my list, I ask myself. do I really want this new item more than an item or experience in my list? Or, just because someone invites me somewhere (think girlfriends vacation or dinner), I think to myself is that really what I want? Can I suggest something different? So, this list makes it easy for me to revert back to my A list stuff.
Being a millennial, I think many of you can relate to the fact that many of us don't have the spending power that our parents did at our age. So, we have to be extremely conscience of where we allot our hard earned money! Which is why I want to share this example with you.
How I purchased my first chanel bag.
– Decide: I knew and decided that I was going to get the black and silver classic double flap bag in caviar leather.
– Save: I stared saving my money for this specifically (I'll do a more detailed post on this soon!)
– Perspective: I continued to remind myself every time I wanted to spend $100 at Zara/H&M etc., $200 on shoes, $45 at CVS (on god knows what) or on other random items, that I really wanted this Chanel bag. I constantly reverted back to the question, do I really want/ need this?
Low and behold, you actually save a lot of money this way. You also end up with many less useless and unnecessary items.
This is something I've wanted to share for a while, so I really hope it helps you!
SHOP MY LOOK:
Instagram | Twitter | Snapchat