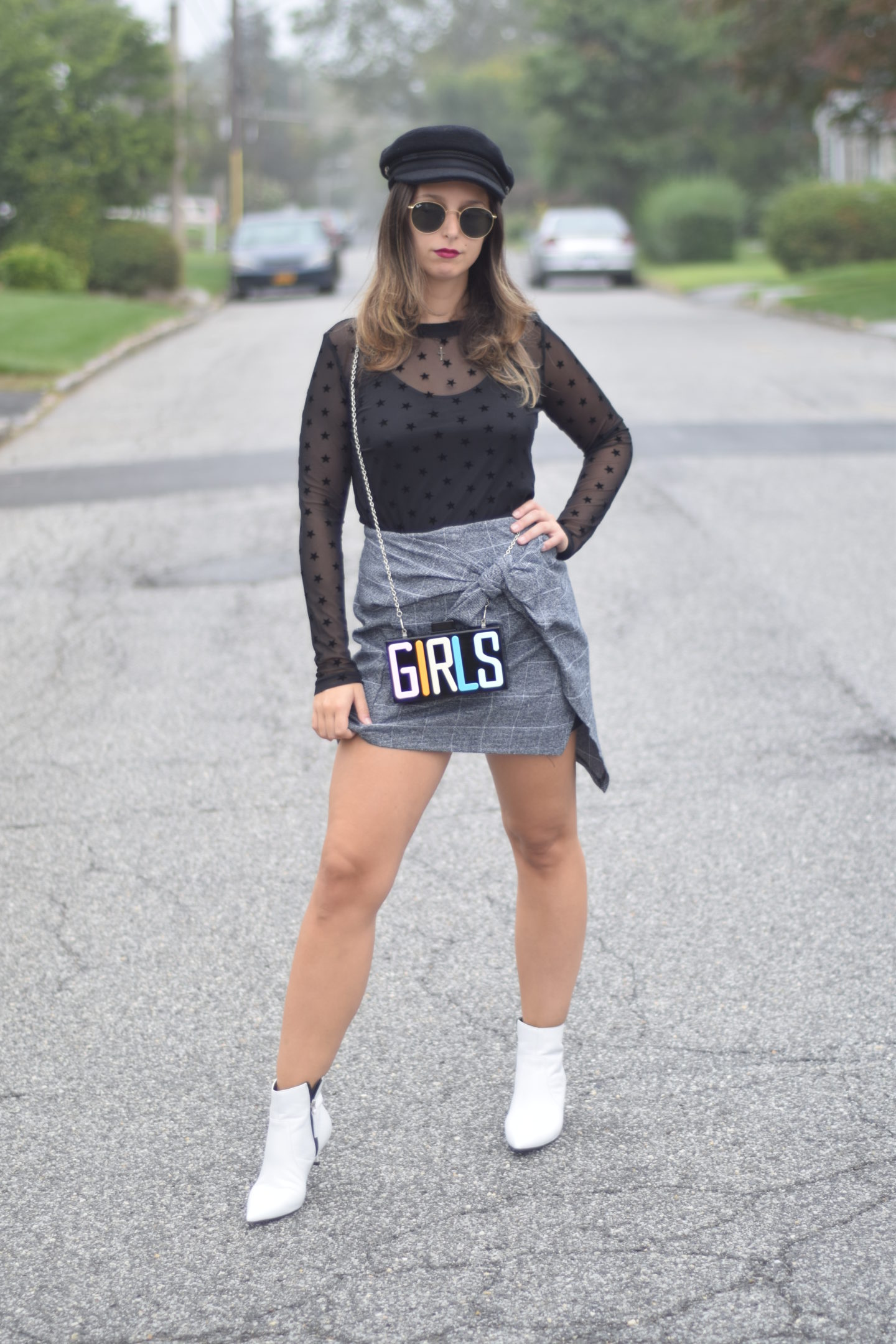 The Westchester, a Simon Mall, has always been my one stop shop. It also holds a special place in my life. Growing up in Westchester it was one of the first places my friends and I were allowed to roam free, unchaperoned, for a few hours. It's also where, at thirteen years old, I purchased my first Coach bag, all on my own. It's where I found inspiration to style outfits for work. I realize it's just a place, so don't think I'm some vain, trivial, brat because I'm not. I mean I also used to hang out at train stations and in front of a Dunkin Donuts, ha! But there are definitely some things in your life that form you into the person you are and now, and at twenty seven years old, working in fashion, I can definitely confirm my time spent there made an impact.
Now, onto my outfit! EVERYTHING [sans sunnies] is under $300. While working on creating this look there were specific tasks I went through and thought about, as I don't necessarily shop this way. Once you have the perfect staples in your wardrobe, you start to purchase a few items each season that you like. Obviously I'm not dropping $1,000 on a cute fur vest, but I'm also not shopping for a full look under a specific price if that makes sense. Or say I need a dress for a wedding, I invest in a chic LBD and use the booties I already have at home. I have a monthly budget and I stick to that. So, this was pretty new to me! And since I learned a lot through this process, I just had to share.
Tips On Styling A Look For $300:
1. Decide on your hero piece before heading to the mall. I know I wanted a plaid piece to style my outfit around so that's what I went looking for first. Or at least have an idea of what kind of look you're going for. Is it casual, for an event or seasonally inspired?
2. Know which stores carry sensible price points. You can ask your friends or google it. At the Westchester I love Nordstrom, Urban Outfitters, Free People, Anthropologie, Aldo, Claire's, Madewell and Steve Madden. I know I these stores offer items under or around $60, so that's where I stared.
3. Don't over obsess. Your should never try to recreate a look exactly. Especially if you're looking at an old photo of someone's outfit for inspiration. Chances are those items are no longer available. So instead ask yourself, what is it that you like about the look? Is it a bright sweater? Is it a print? Instead of thinking you have to find that exact bright orange sweater, try to understand if it's the color you like or the vibrancy. Could a vibrant yellow sweater work or maybe a darker orange?
4. Know exactly how much you can spend on each piece. I'm a separates girl so I knew I most likely wouldn't be going for a dress so, I took my $300 and divided it by five. I knew I would want at least five items (shoes, bottom, top, bag and accessory). I ended up with $60 an item being the maximum I could spend on each item. This made it way easier to shop. If I liked a blouse that was $75, I knew that would take away money for my other items. Perspective given. 
What I loved most about this project was that you can do what I did with any amount of money. What's great is that you don't have to spend $300, you can budget yourself at any amount. I also realized how hard and overwhelming the process was. We all want to wear new outfits to certain events, so why can't we? But now after this experience, I'll definitely be shopping smarter in the future and I hope you will too!
Shop my look curated at a Simon Mall: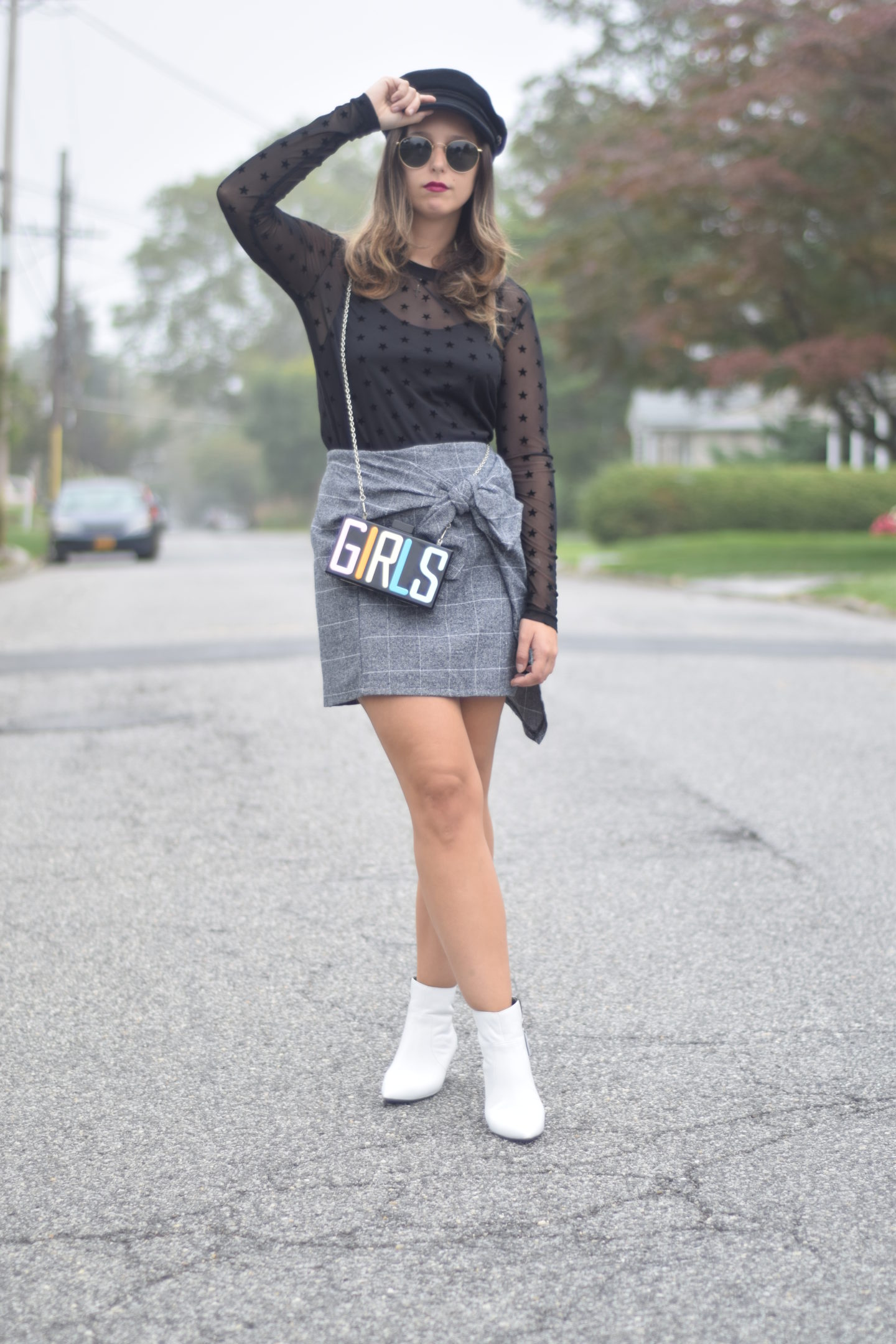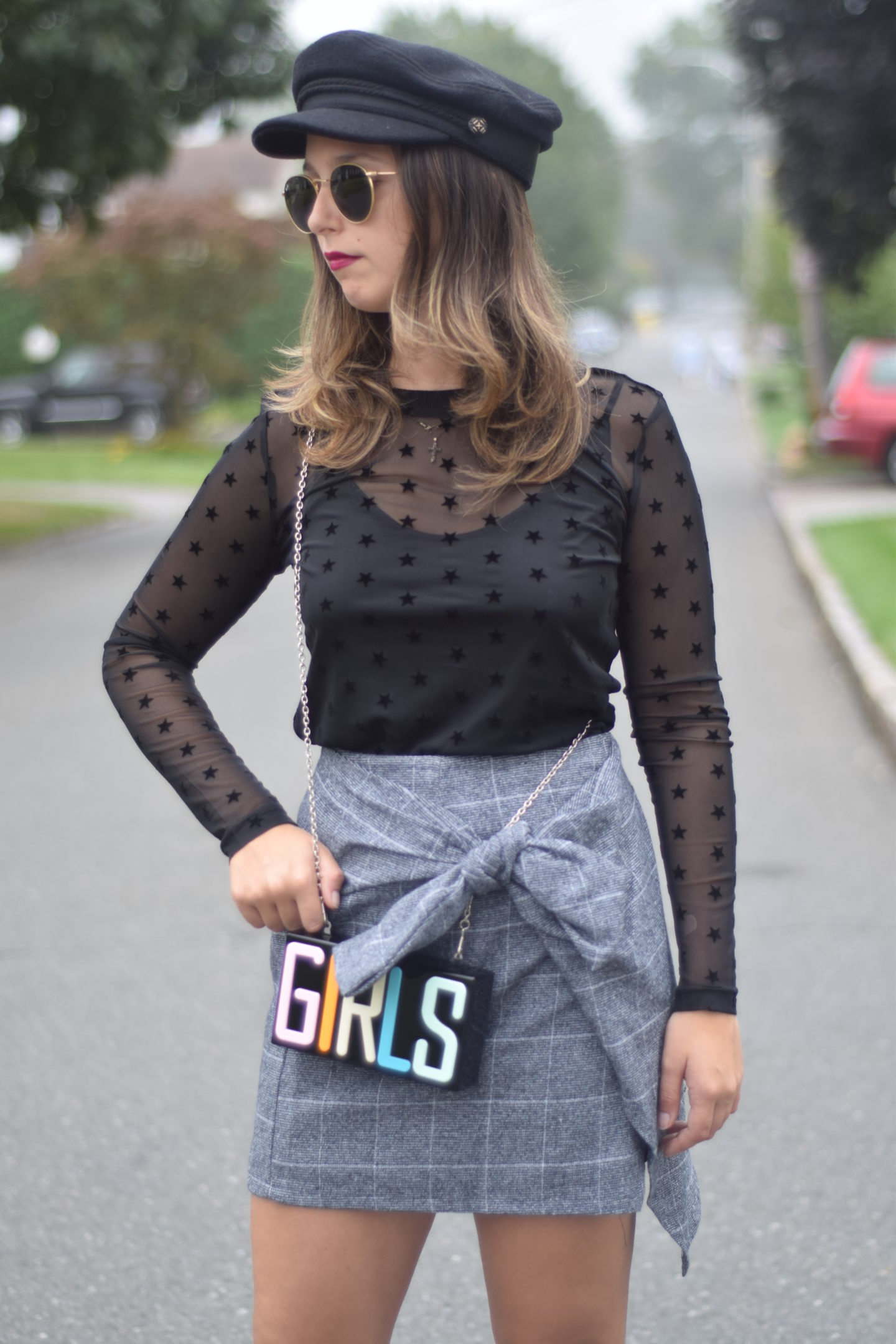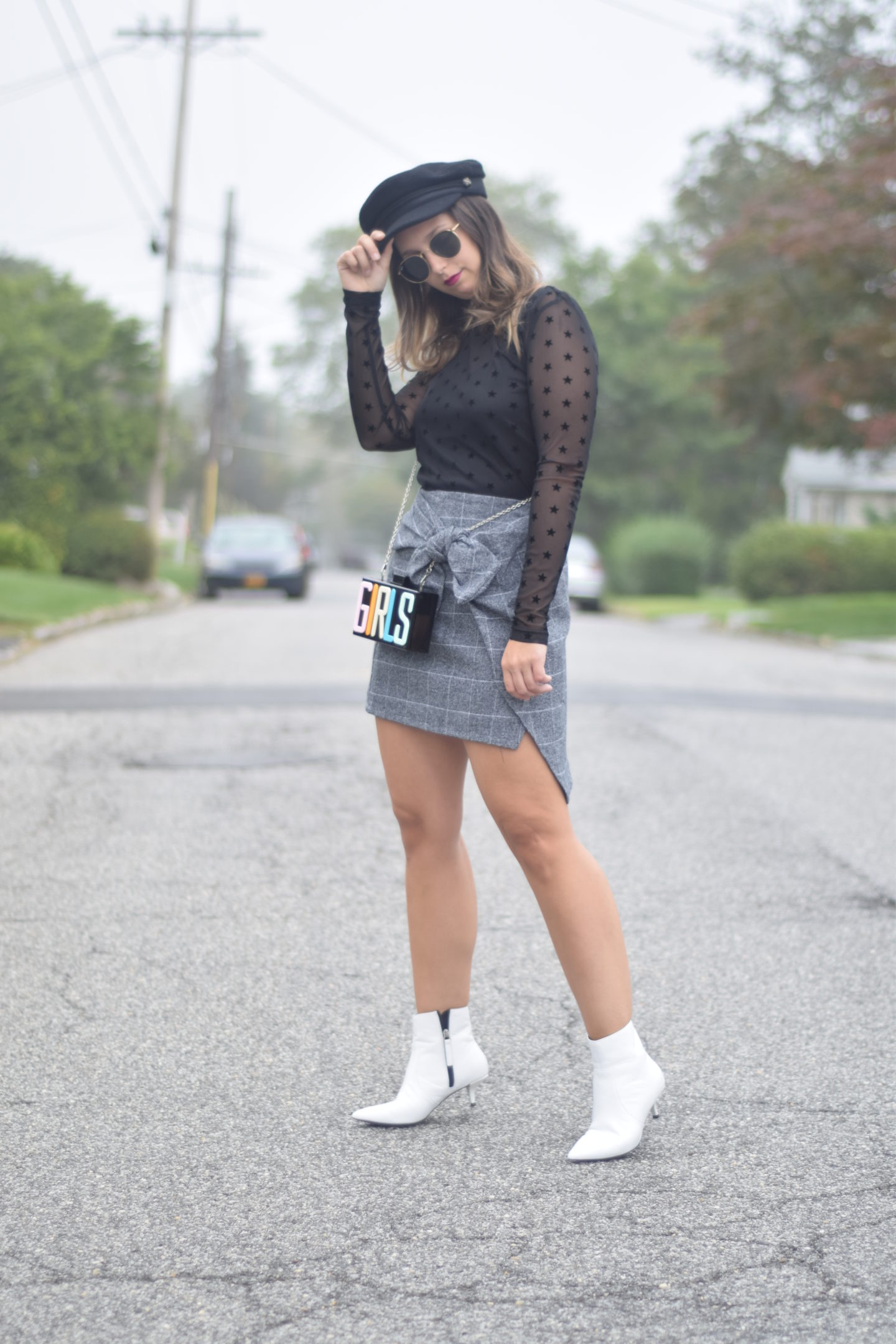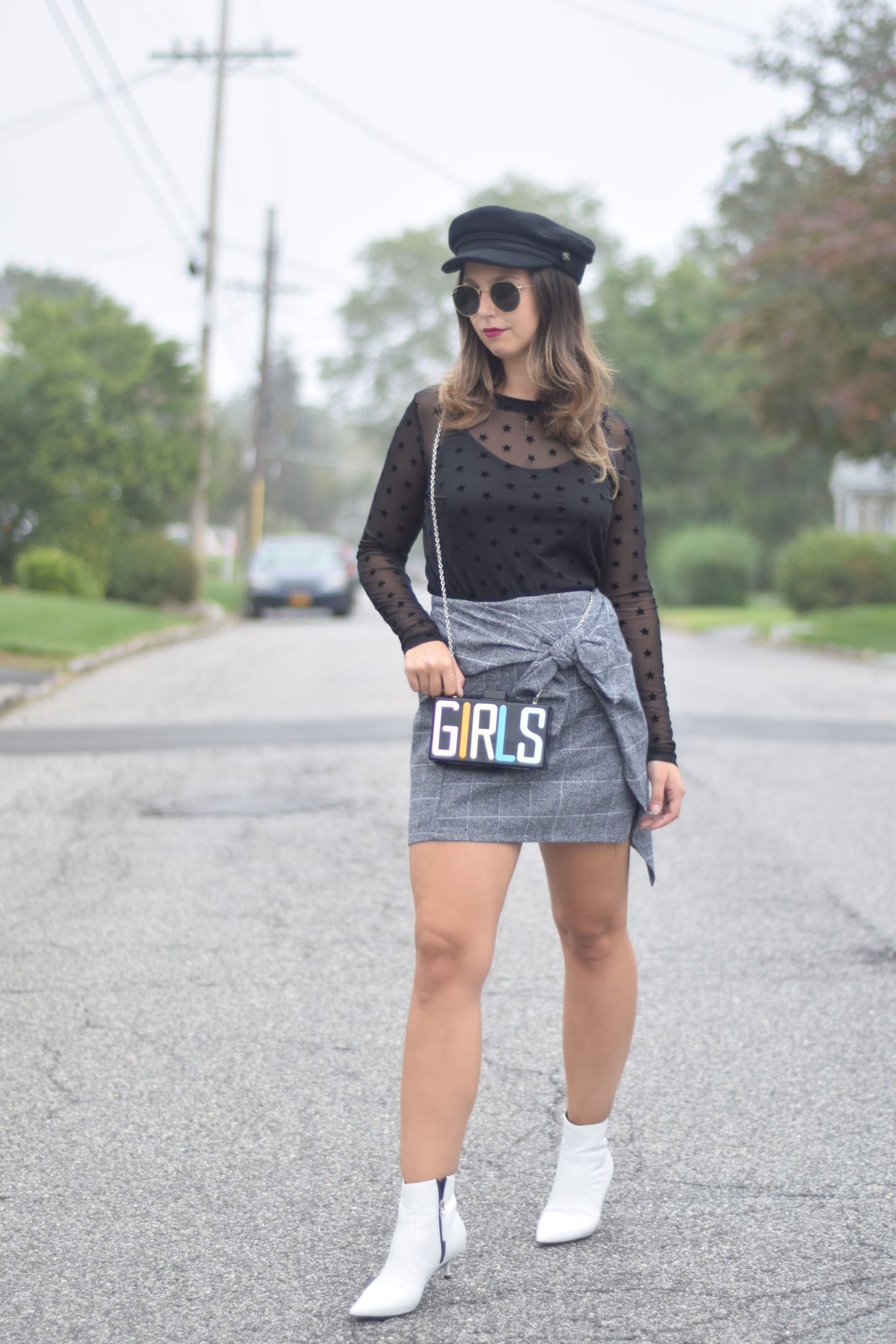 *Post in collaboration with Simon Malls. All thoughts an opinions are my own.