This title is all about my new Sam Edelman shoes (that I really should have bought two pairs of). I've been trying to decided what style Aquazurra shoe that I want to invest in, when all of a sudden I came across these. I'm not one to buy a "knock off" but these were so perfect, comfortable and super on sale and mirrored the Aquazzura Belgravia look, so I had to (sue me). I think I'll still definitely invest in a Aquazurra shoe, but this is a prime example of why you should always keep your eyes and options open. Let's take a look at this week's style..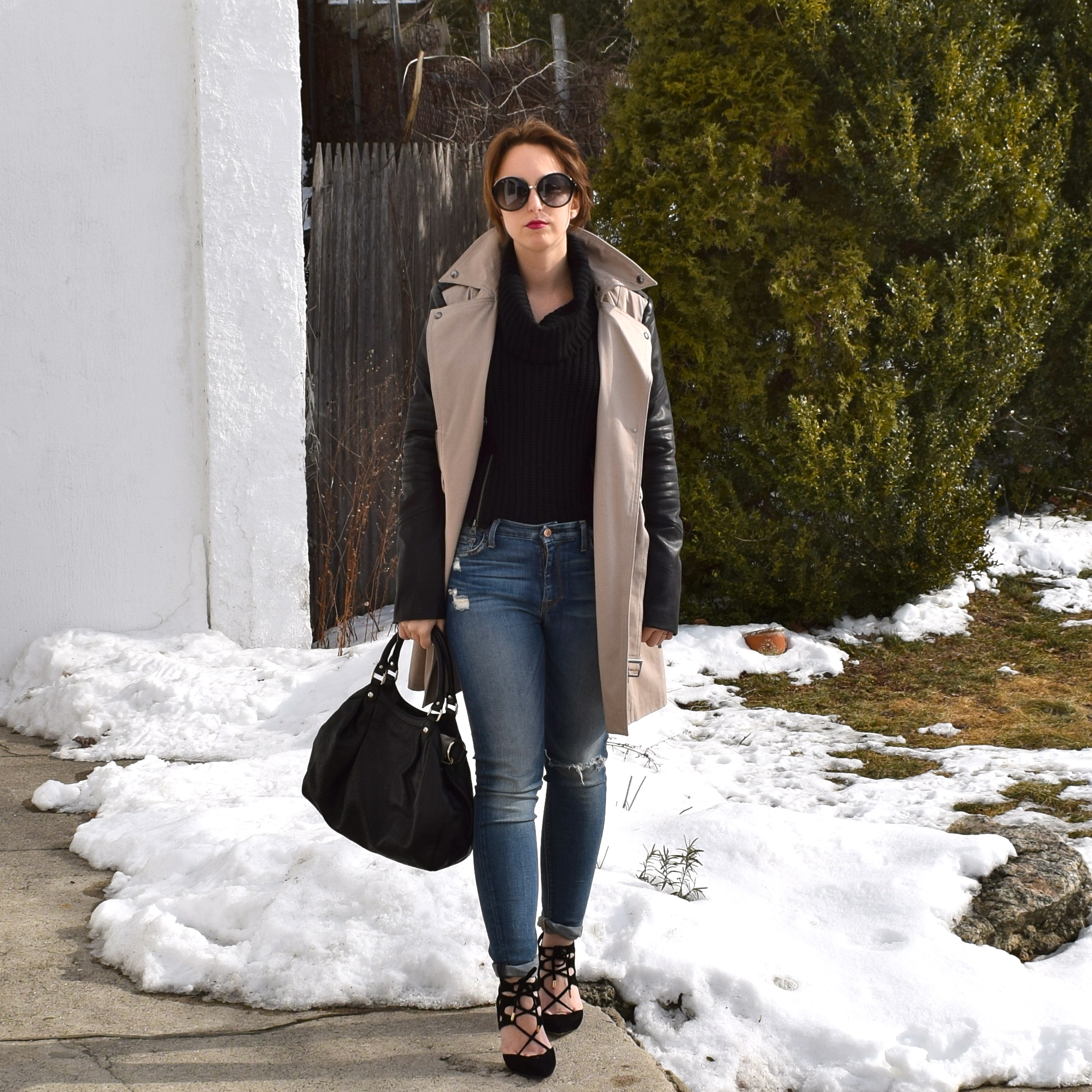 Coat: Guess | Sweater: Aqua | Denim: 7FAM | Shoes: Sam Edelman | Bag: Gucci | Sunglasses: Kate Spade
Low heels are perfect to walk in all day, they're also perfect if your just starting to get used to wearing heels. I paired these with my favorite pair of 7FAM denim and black cowl neck sweater. This is such a perfect outfit for class, work, lunch or just running around.The sunglasses and shoes make the statement, so never underestimate accessories, even inexpensive ones!
SHOP MY LOOK:
Thanks for reading! Right now I'm in Miami so you should follow me on instagram here, to see all my Miami looks!
XO,
Simone