Great shoes and great accessories will take you a long way. I swear by the fact that you can get away with wearing inexpensive clothing (ie. Forever 21, Miss Guided, Sheinside ect.) with high end accessories and look like a million dollars. This week I chose to spice up a seemingly casual look by adding bold accessories. Let's take a look..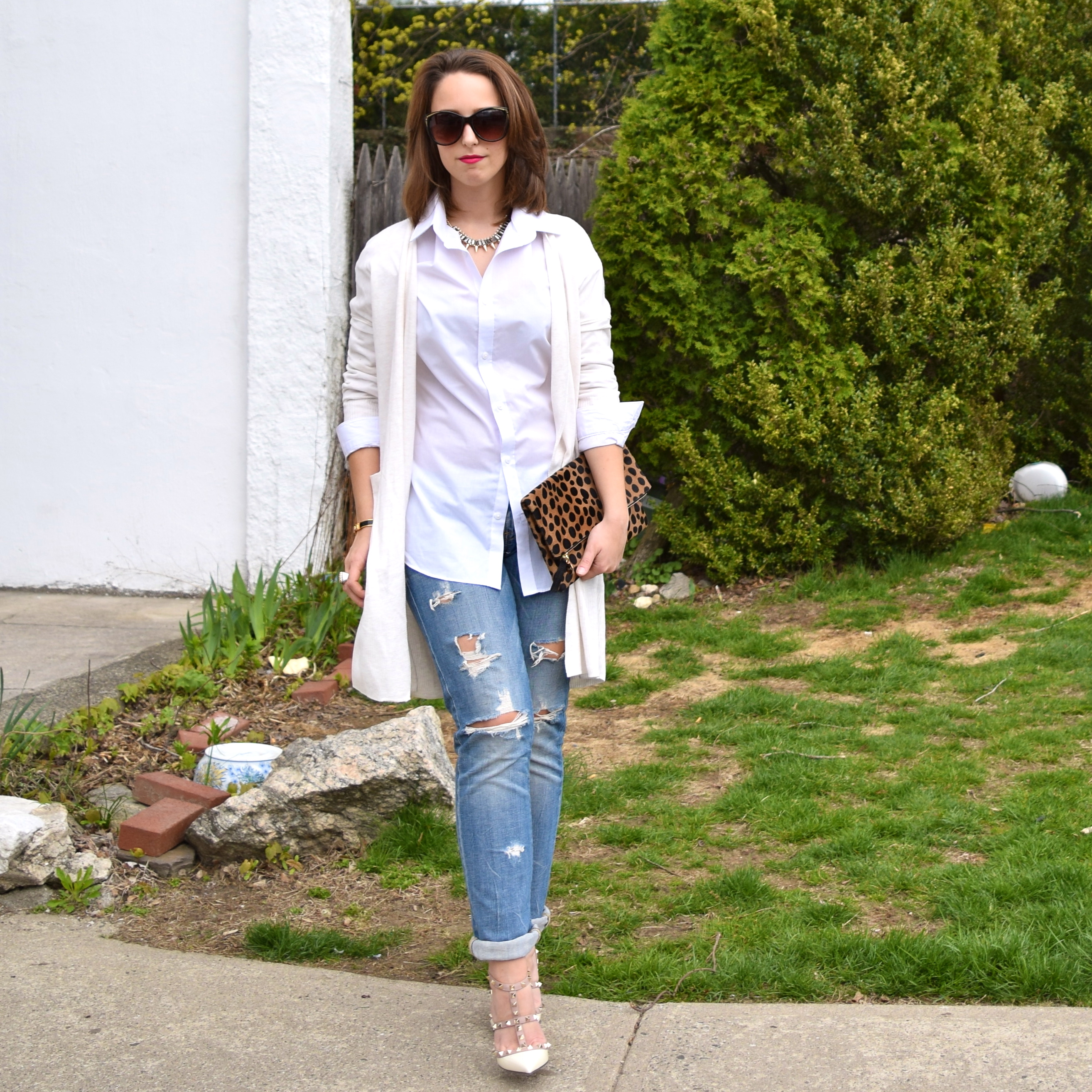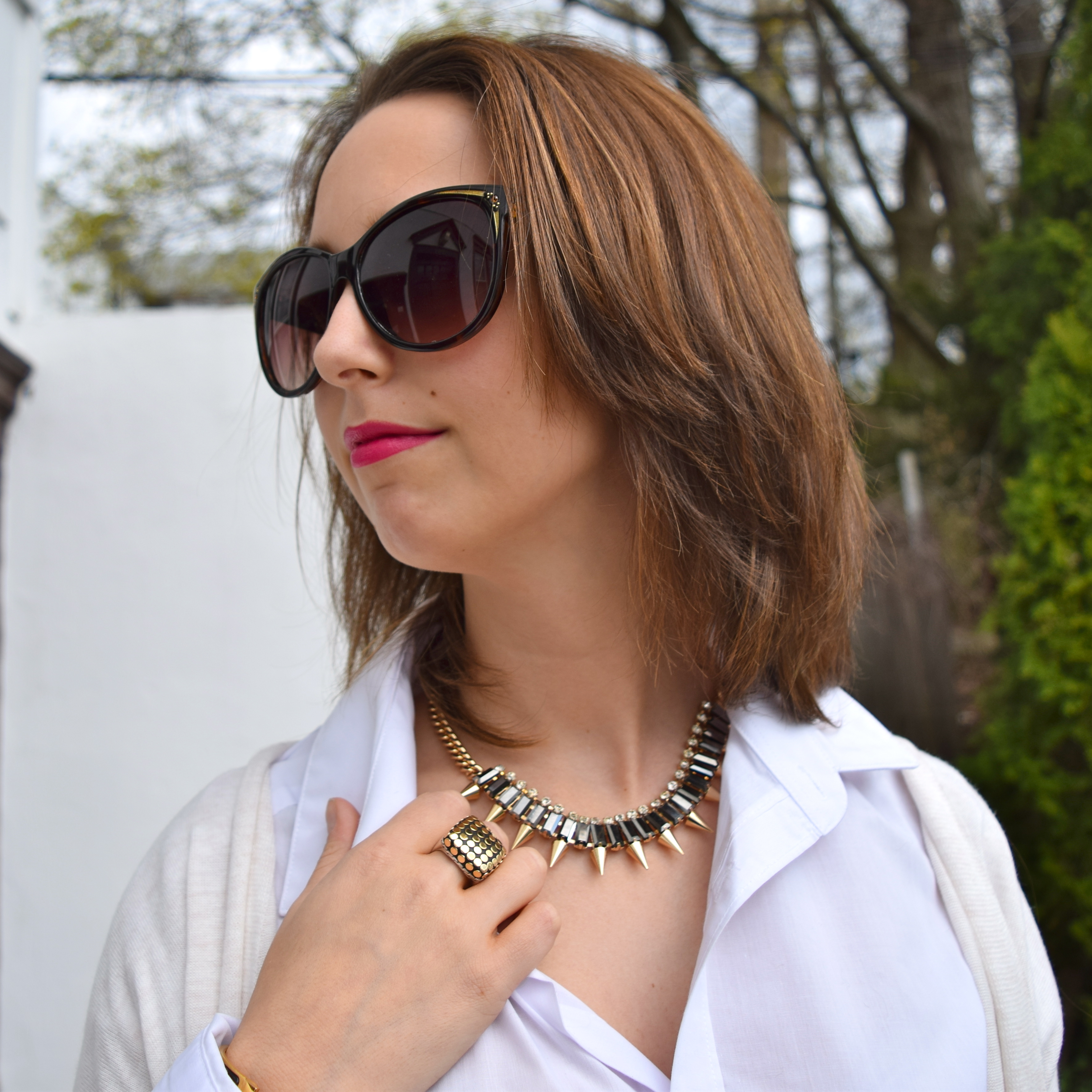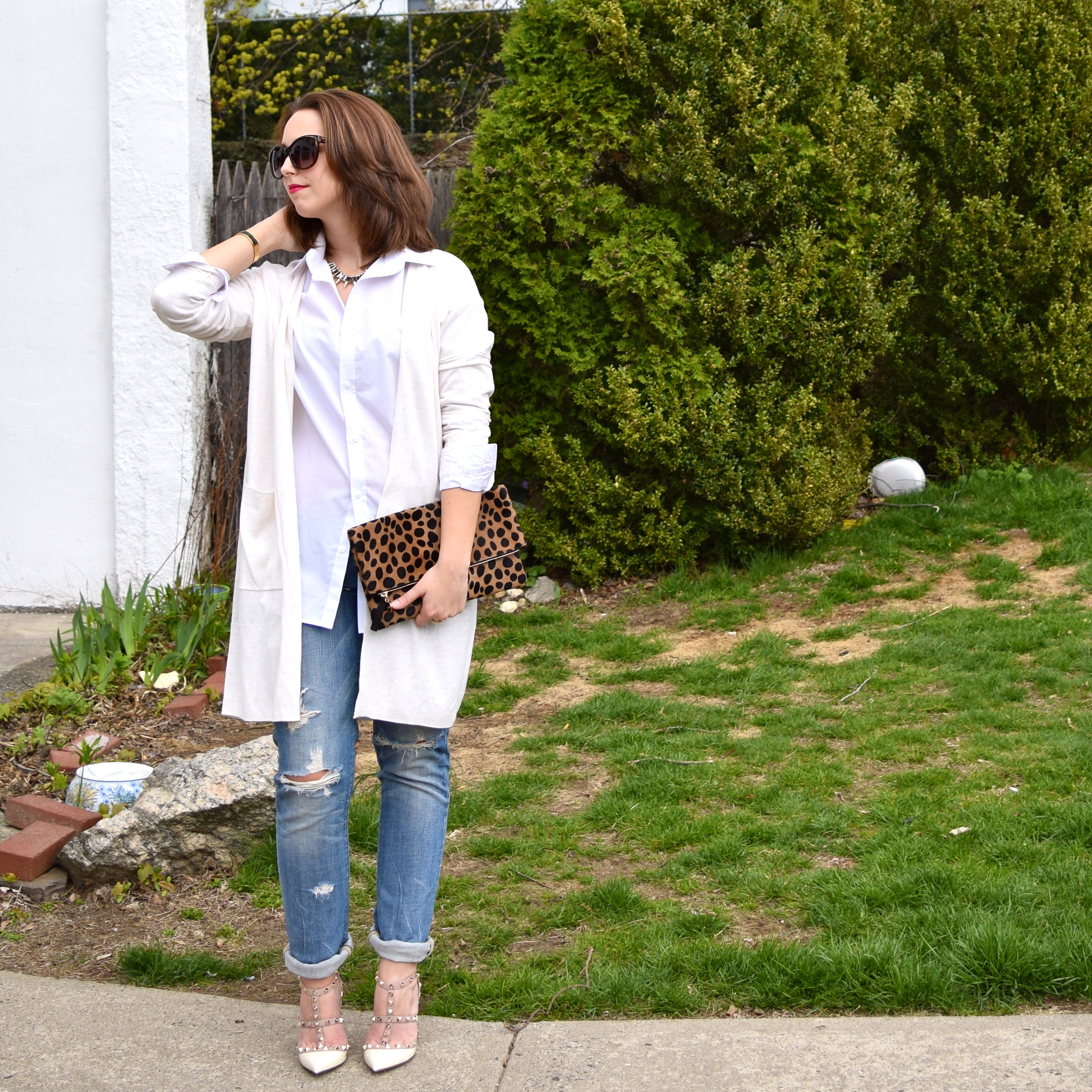 Cardigan: H&M | Top: H&M | Denim: Guess | Shoes: Valentino | Bag: Clare V, similar | Necklace: Slate c/o Rocksbox
I swear if I was wearing flats with this outfit I would look like a bag lady/hot mess. These Valentino pumps were a great investment, they can make a casual outfit look bomb or add an edge to evening wear and add life to anything in between. Solid investment and you won't hear me say otherwise, oh an I had a gift card so TOTALLY justifiable, AM I RIGHT?! Lol..
If you don't follow me on Instagram or Twitter, you totally should (@SimplybySimone) because that's were I've been raving about Rocksbox. I die for the Slate necklace I'm wearing here! It's something I wouldn't have necessarily picked out on my own which is a great way to broaden my horizon with no commitment (Libra problems). So let me tell you a little about Rocksbox – for $19 a month you get to "rent" three pieces of jewelry. Love something? You get to purchase it at a discounted price instead of sending it back! AND each month you get an additional $10 to spend! What could be better than that you ask? This month you can use "simplybysimonexoxo" at checkout for a month free!
To start head over to rocksbox.com to take your style survey and get your first month free!!
SHOP MY LOOK:
I'd love to know what you think about rocksbox, let me know in the comments below! And don't forget to follow on Insta and Twitter!
XO,
Simone