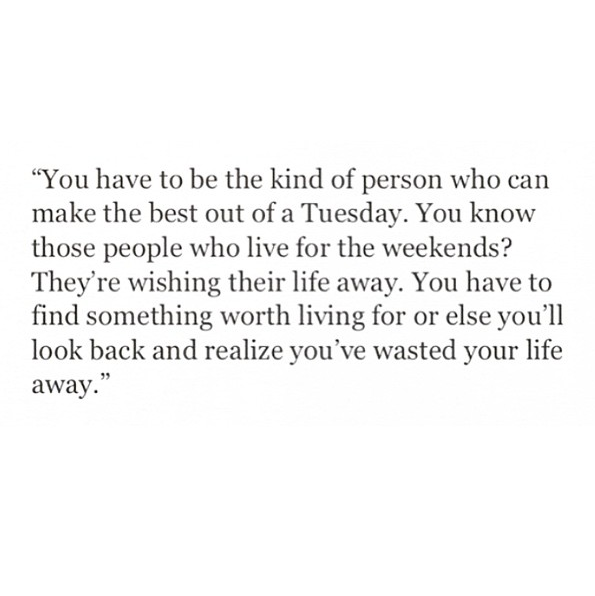 It's so important to live with purpose. Don't get me wrong, it's never easy to be excited for a Monday, but you have to give yourself something to look forward to. You should accept and enjoy the shitty parts of life (ie. work, school, Mondays) to truly enjoy all the fun events and memories that you get to make.
When I'm feeling cranky about a 6am workout, I remind myself of all that I have and all that I have to look forward to. If I feel like a day at work is going to be extra exhausting I make sure to make plans with a friend/my bf/family member so I have something to look forward to at the end of the day.
What do you do to insure you focus and enjoy each day? Comment below!
XO,
Simone
Snapchat: simplybysimone