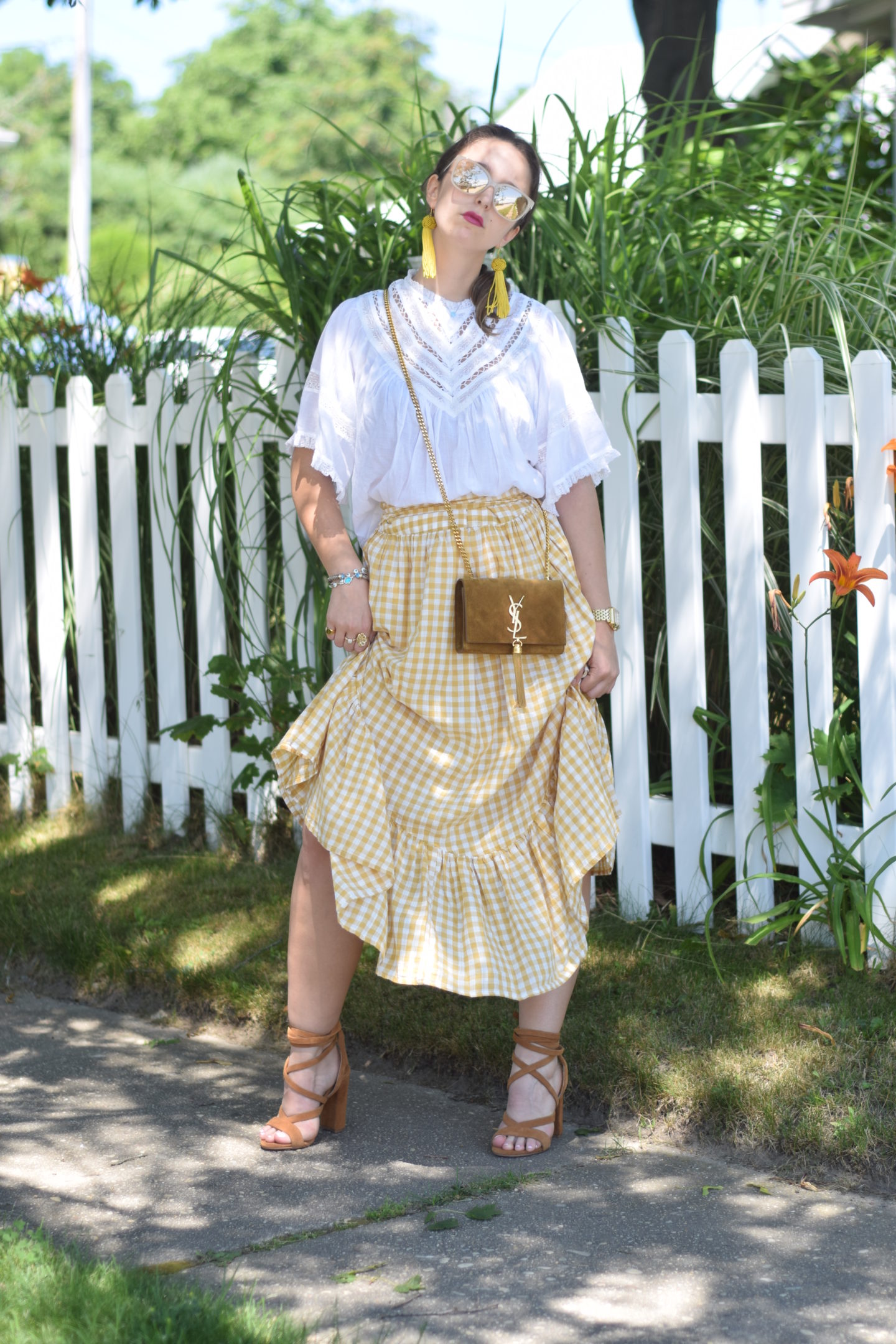 I am many things, but first I am always human. When I first started blogging three and a half years ago I had no idea how many bloggers there were. On my personal Instagram account, I only followed my friends and family, no one else. No celebs, reality TV stars, actors, authors – I did not follow a soul that I didn't personally know. So naturally, when I started my Simply by Simone account I started following other bloggers and my favorite celebrities. Which brought me deep into the black hole of personal comparison.
Yes, some people are well off. I grew up in an upper-middle-class community, so yes I get it, the rest of the world is not exactly the same. Personally, I come from a blue collar working class family so I've always worked for anything extra I've wanted. I started babysitting at thirteen.While delving into the black hole I couldn't help but wonder how can floods people afford all this stuff? From customized closets, designer everything and five plus vacations a year to fancy rent-a-cars for every vacation. I wondered how I could keep up.
So, over the past few years, I've learned A LOT about perception. I've stopped comparing myself because things are not always how they seem. Instead of sharing why you shouldn't compare yourself to others, I thought it would be a bit better to bring some light to what you're actually comparing yourself to. You know before you get yourself into insane credit card debt trying to keep up.
The next time you find yourself in the Instagram black hole, here a few things I've learned to take into consideration.
The plug. Everyone knows someone who has the hookup. Whether it's for a discount or free merchandise we all know someone. Retail workers usually get a hefty discount that they can use for themselves and their families. Others will receive a garment allowance where they receive a certain amount of garments that they pay only tax on. No one's going to admit on Instagram that they just got a new season designer bag at 40% off.
The borrower. Whether it's your moms, Bag Borrow or Steal or Rent the Runway people are in the business of borrowing EVERYTHING. Ever wonder how some influencers have new designer items for every day of the week? PR showrooms borrow out their items for influencer press all year round. So the next time you see you frenemy with her new red Celine bag, think twice before you compare yourself.
Gifts accepted. Even before #sponsored posts, advertising was and still is a real business. Bloggers, influences, editors, celebrities and the like are sometimes gifted merchandise or experiences. Still, not everyone discloses these freebies because for some people going to Paris for couture fashion week is just a work trip. They've simply posted about it on Instagram. Think about it, I'm sure that even that friend of a friend that does customer support for a travel company is probably getting free tickets to visits to resorts.
Parental umbrella. Do you really think every twenty-two year old makes enough money at their first job to afford an apartment in NYC? Obviously, they're getting help from somewhere. But it's just not something people broadcast. Before you assume that someone bought themselves a brand new car or NYC apartment, don't forget they may have had some help.
It's hard in general not to compare yourself to others. Don't let Instagram get the best of your perception because things are not always as they seem.
PS. If you're just here for the fashion and love gingham check out this look here. 
Shop my look: