Today I'm sharing something a little different with you. Recently I partnered with Goodio chocolate and the name speaks for itself. Goodio has mastered creating good-tasting, good-for-you chocolate. Their chocolate is handmade in Helsinki, Finland and is both vegan and gluten-free. They use only the finest ingredients. "We use organic, wild and primarily raw ingredients and source as many products as possible locally from Finland." So ladies, put down that very branded chocolate bar, because trust me, it's not by any means good for you.
Chocolate covered strawberries are one of my favorite treats. In fact, I always ask my boyfriend to get me them for Valentine's Day instead of a box of chocolates. Even though we're far off from that Hallmark holiday I still love making these strawberries, especially in the Summer. They're quick and easy to make plus when you use Goodio's chocolate they are so next level. I used the Arriba dark chocolate for this batch. Here's how I made them:
Wash and dry 10-12 organic strawberries.
Put down non-stick paper or foil.
Melt a bar of Goodio chocolate in a microwaveable bowl. Mine only took about 1 minute to melt. Watch the chocolate closely as you melt it mixing every 20-30seconds because you don't want it to seize.
Dip strawberries in chocolate and place them on your non-stick surface.
Add some sprinkles and refrigerate.
And voilà you're Betty Crocker LOL I paired mine with some raspberry lemonade which is also very easy to make. For 1 pitcher of water: smash a handful of raspberries, squeeze in two lemons, cut up one lemon to drop in and add some simple syrup (aka sugar melted over the stove/in the microwave) and you're done!
Check out Goodio's story and ingredients here.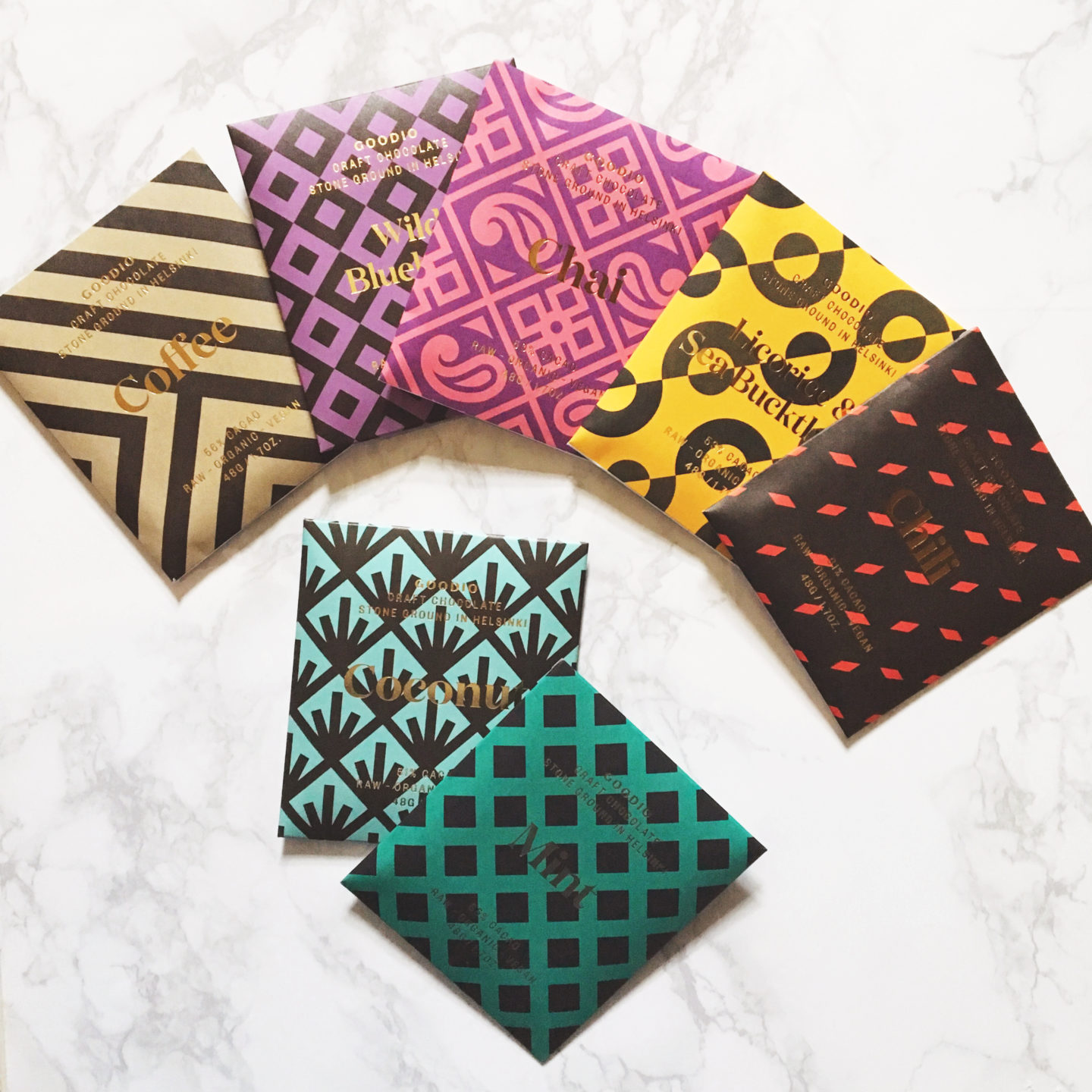 So many flavors! The coffee one is another one of my favorites!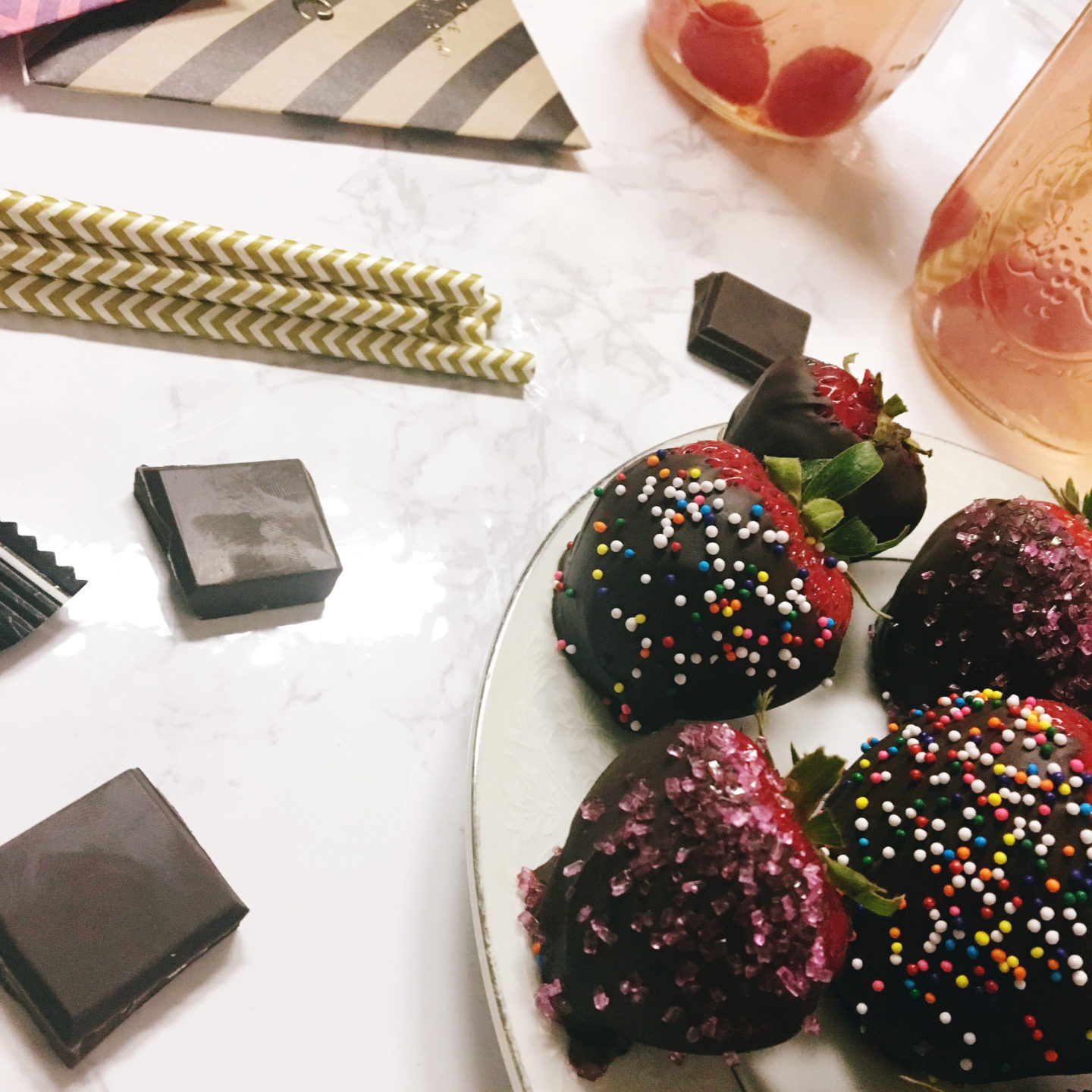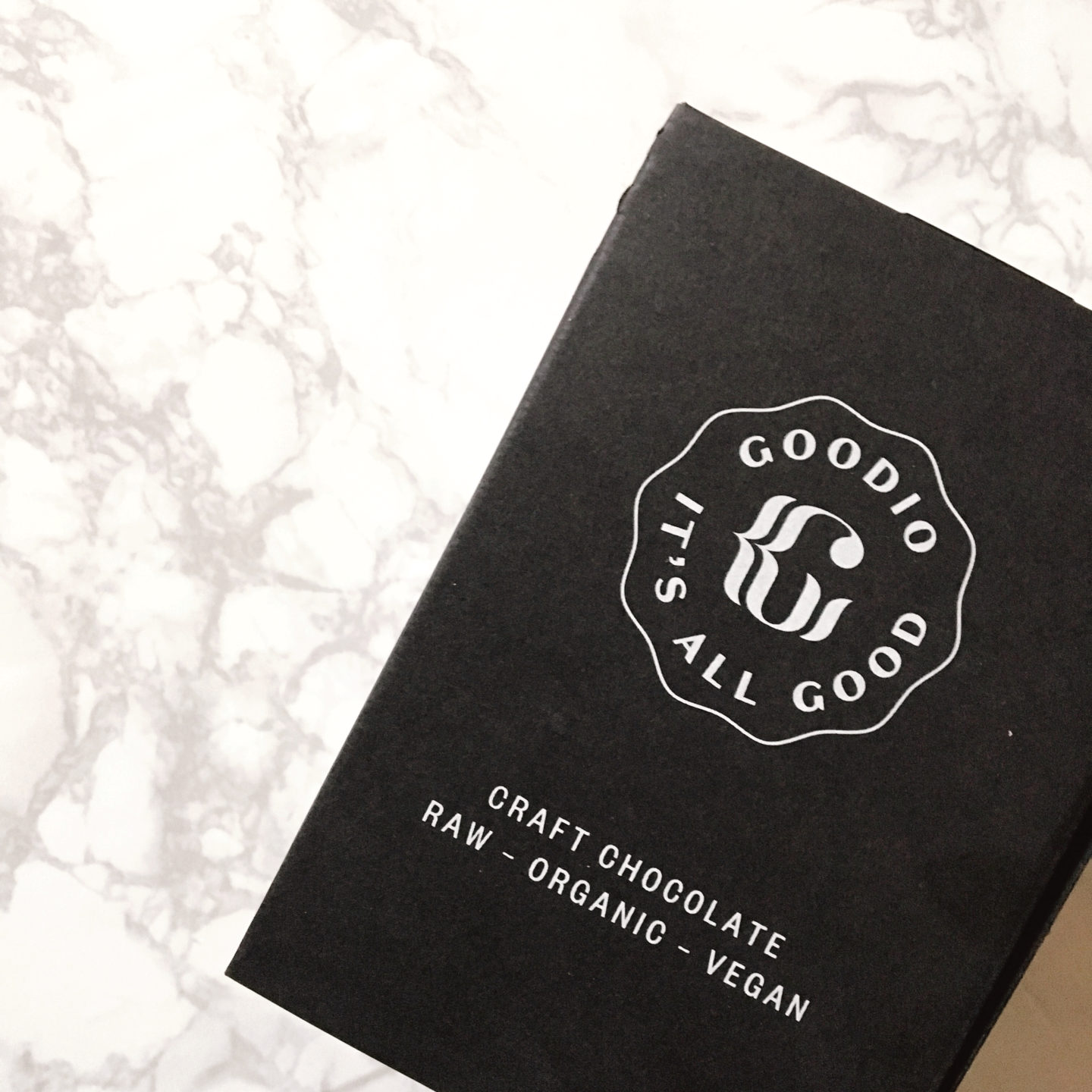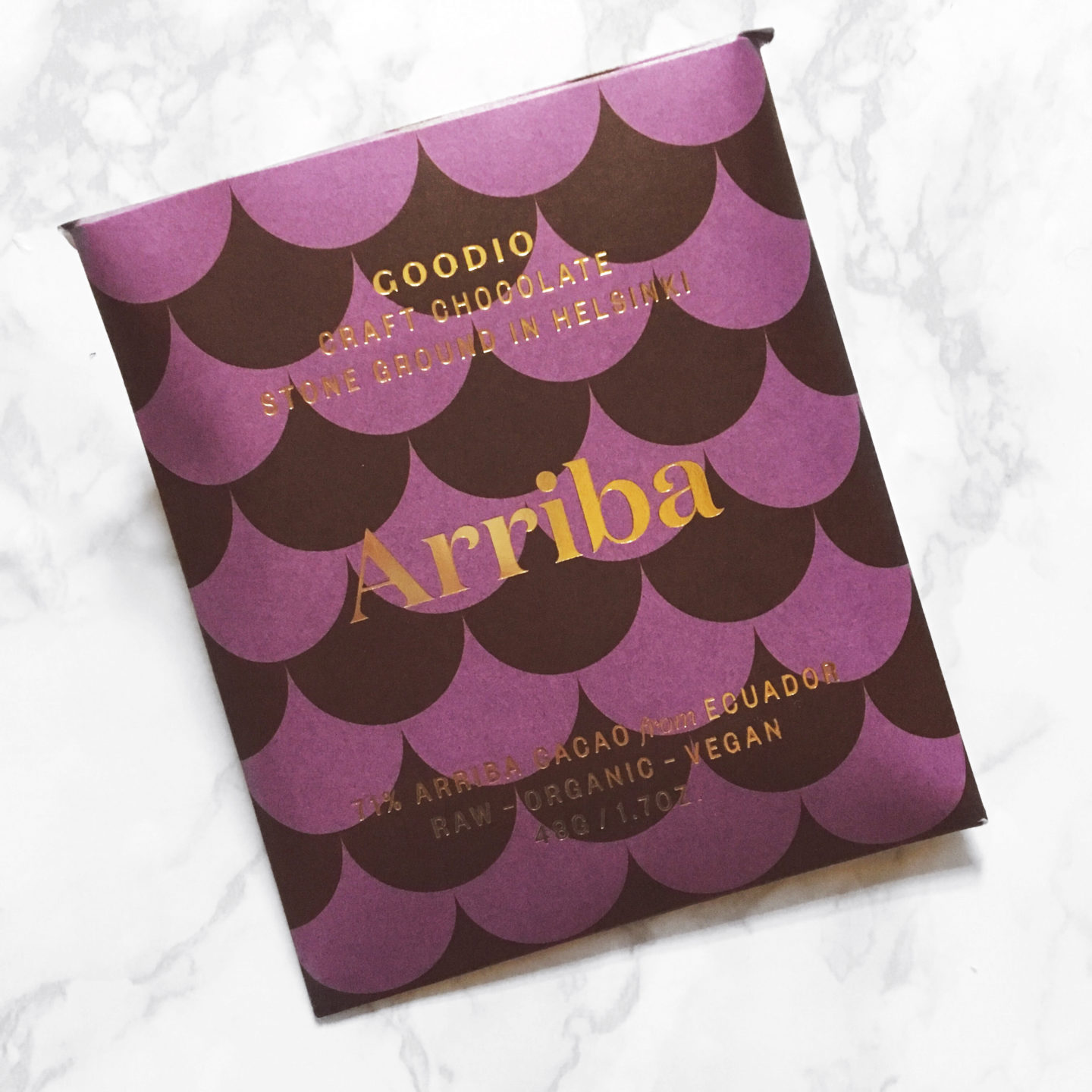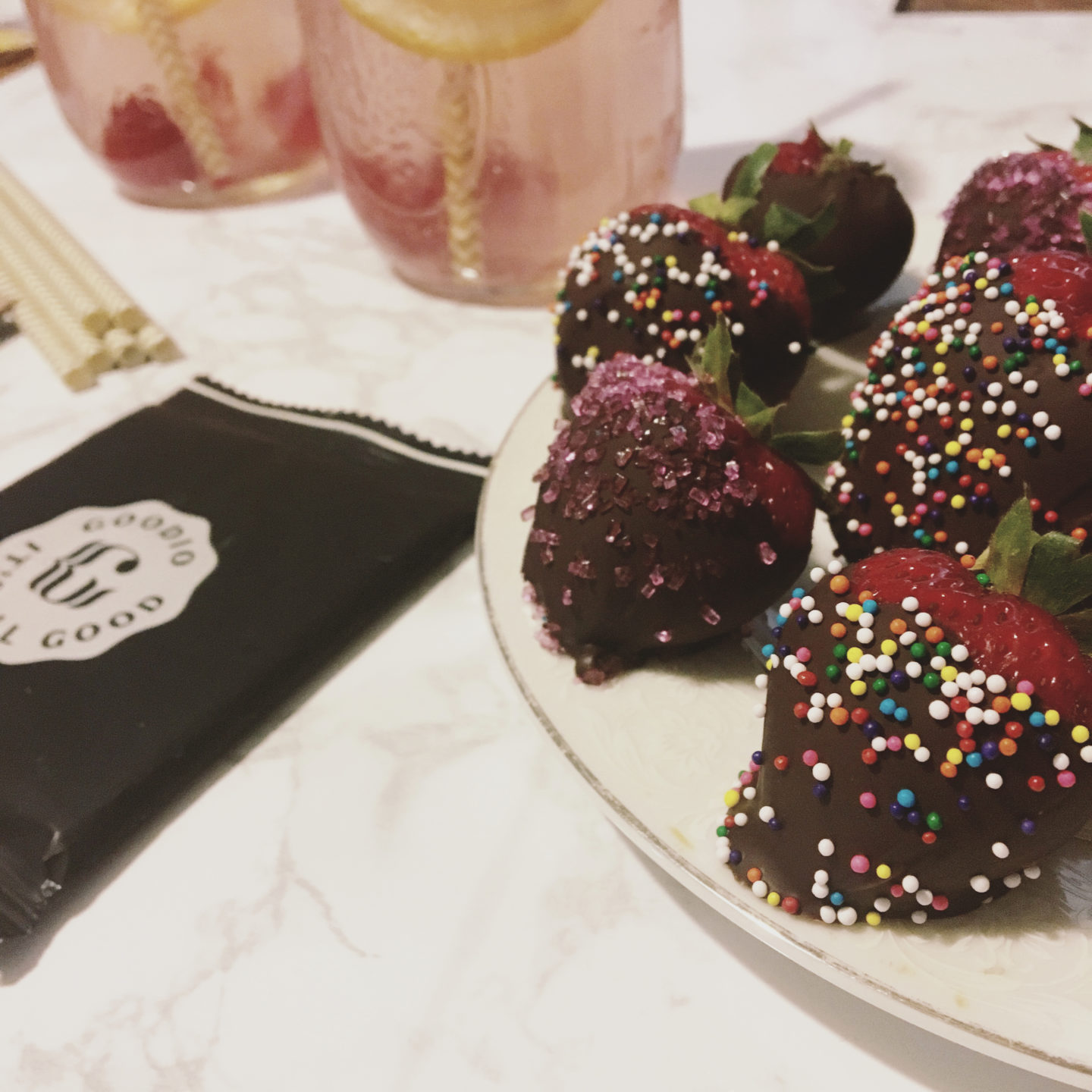 *Post in collaboration with Goodio Chocolate. All thoughts and opinions are my own.