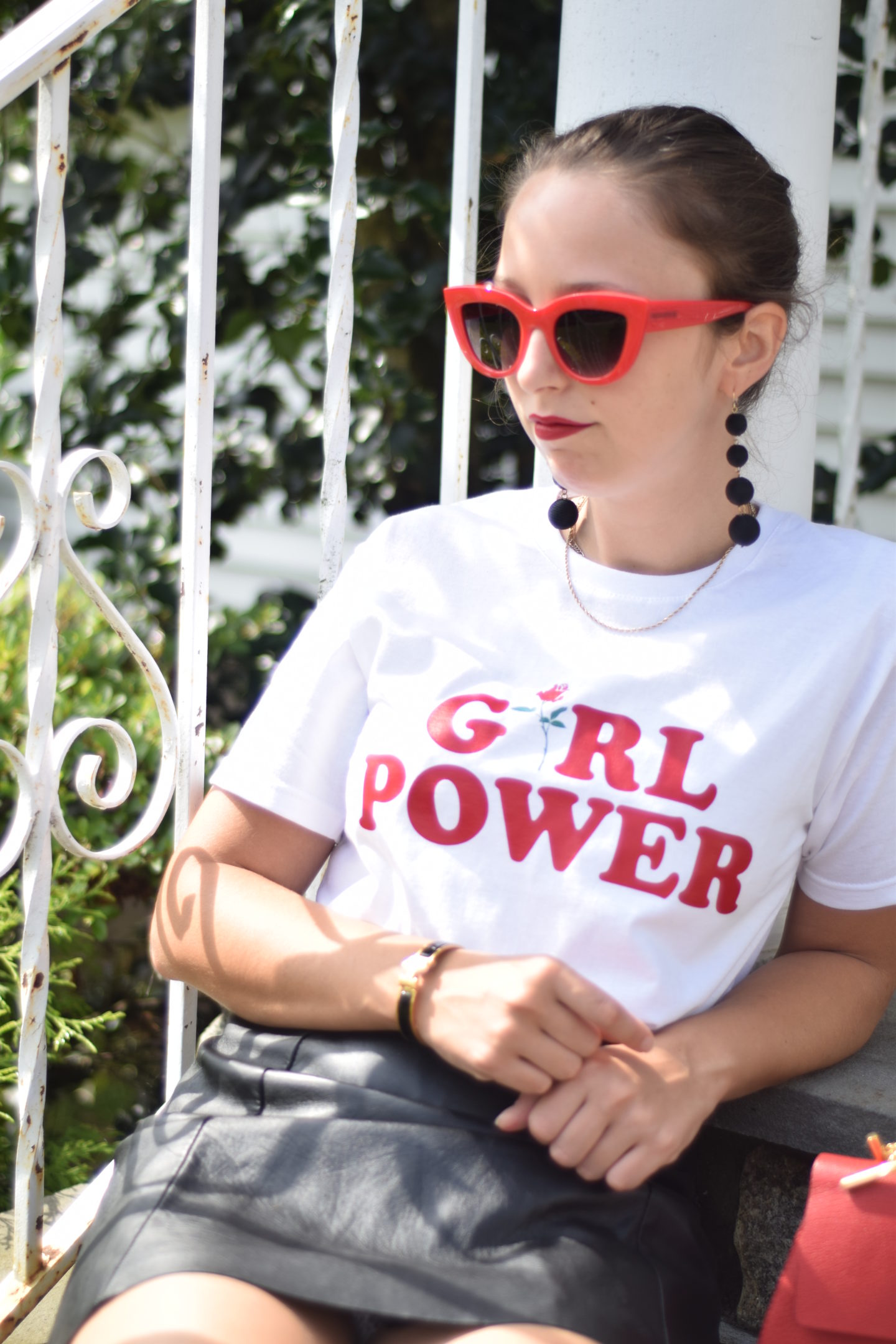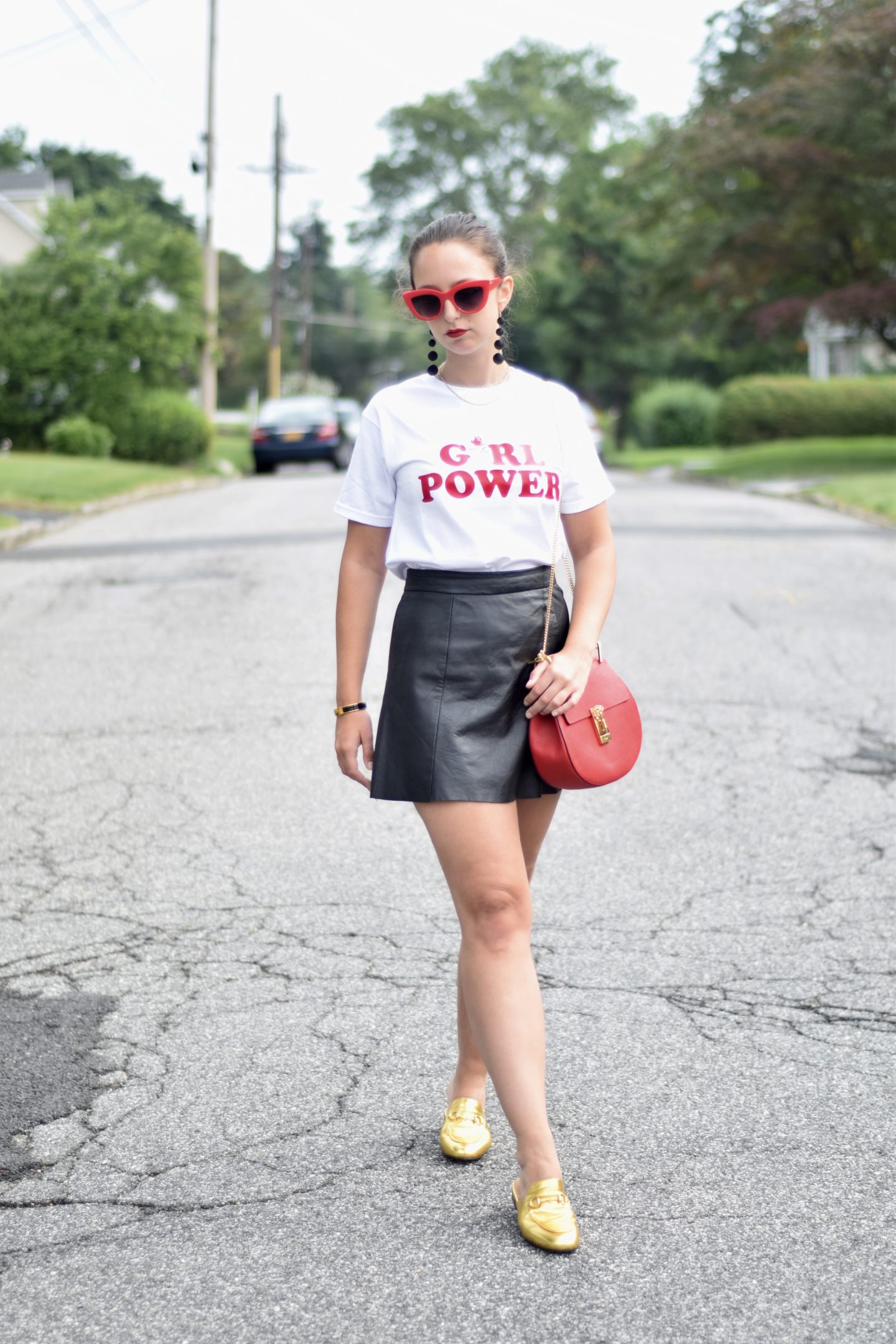 Girl Power Tee c/o Emax Tees
I never felt that because I was a girl, there were certain things I shouldn't do. When I was five years old I took down part of the child gate in my kitchen with a screwdriver after watching my dad take down the other one. He didn't say, girls don't do that. In fact I think he was so impressed he encouraged me to take the entire thing off! HA! Or how about "only men take out the garbage?" When I worked at CVS when I was sixteen, I had to take out the big disgusting outside garbage [I'm scarred for life]. I've always felt like an equal, for better or worse. I've always had a voice. Whether in college, at work or anywhere if I've ever felt I've been treated unfairly you better bet I spoke up.
Obviously I'm educated enough to know most people don't experience being a girl or woman the same way I have. My family and my environment have always made me feel like I could do anything. But there have still been times in my life where I haven't felt equal. Which brings me to my next point, speaking up.
Standing up for yourself won't always be easy. It will put you in uncomfortable situations. But if you ever feel you're being taking advantage of, you must tell someone. And if they won't listen, find someone who will. If you're persistent enough, someone will always hear you.
As women, it's so important that we support each other. So when someone comes to you, listen to them. If you see someone struggling, help. See my verbiage there? Someone, anyone. Today it's so much more than men and women. There are so many people out there who feel their voices aren't heard. Girl power is a team. It stands for togetherness, brought to you by girls. 
When's the last time you stood up for yourself or someone else?
Shop my look: