Hello, hello! I know I usually do a jewelry post on Wednesday, but today I'm going to change it up a little with an outfit post! Take a look..
Top: Necessary Clothing | Shorts: H&M | Sandals: Tory Burch, similar | Sunglasses: Gucci
Did you ever purchase something knowing you have nothing to wear with it, but you HAVE to have it? That was these shorts for me. I loved the colors and knew I didn't have anything specific that matched them. Of course I could have done a white blouse, but how boring?! I was online shopping the other day and came across this pineapple shirt and it was love at first sight. I knew the colors would be perfect for these shorts!
The shirt is a muscle tee, so I took these pictures so you can see how open it is on the sides. I love these shorts because they make my legs look long because they don't lay straight across your leg. They're perfect if you're short and you're trying to add height to your look. I love these shorts so much, I bought them in the leopard print too!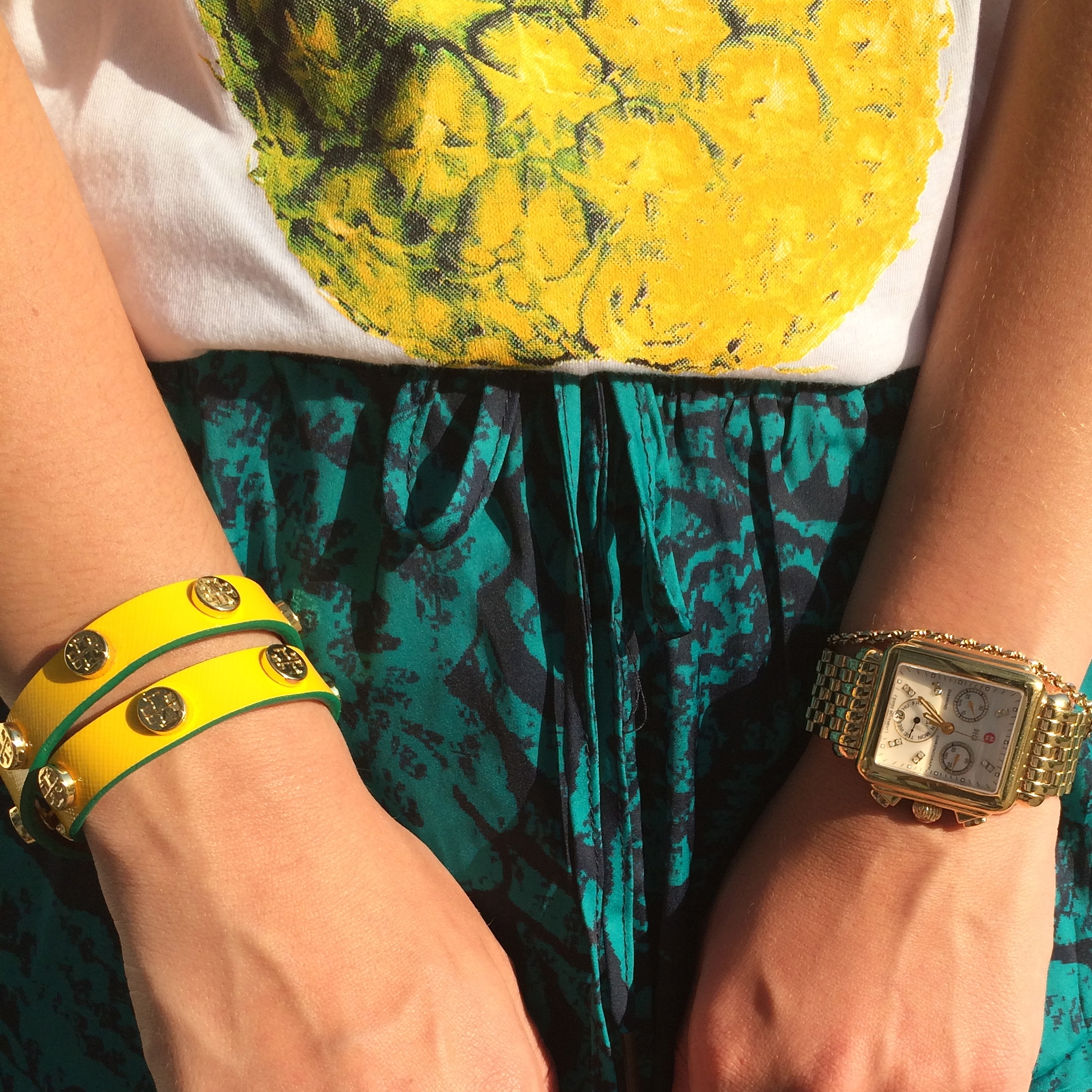 Bracelet: Tory Burch, similar | Watch: Michele
Again, I bought this bracelet because I loved the colors. Finally, I have an outfit that matches it perfectly. This outfit is perfect for any casual occasion; it's even nice to run errands in. The top and the shorts together are only $25! Cute outfit with a great price.
I hope you enjoyed this post! Thanks for reading!
XO,
Simone