Happy Friday! I'm so excited to share this outfit with you, it's definitely a favorite to date. Trench coats are perfect for fall. It's an easy way to be comfortable as the weather changes and to keep a tailored look.
Tank: Gap, similar | Pants: H&M | Trench Coat: Express, similar
This outfit is so simple yet sophisticated. I don't have rail thin legs, as you can see (sometimes I wish I did), so most striped pants make me look hippy and short. These are the perfect pant if you're having trouble finding a stripped pant that you feel comfortable in. The print is everything.
Fall is the best time to invest in a light weight trench coat. When I took these pictures it was hot out, but I loved how to coat looked with this outfit. Trench coats are perfect to bring with you to throw over any outfit and keep you looking put together. They're also great if it rains while your out and about.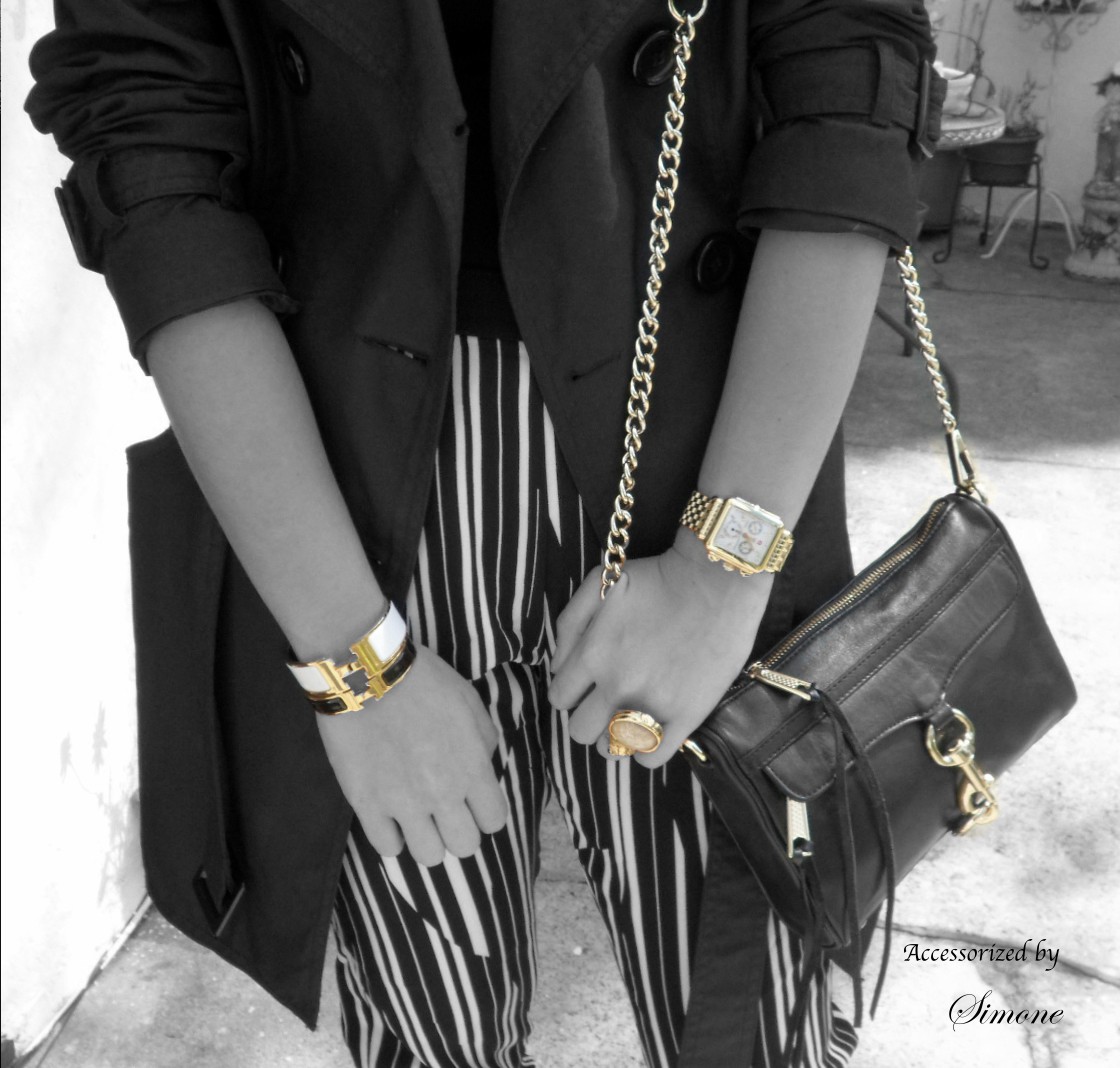 Bracelets: Hermes | Watch: Michele | Ring: Saint Laurent | Bag: Rebecca Minkoff
One of my good friends edited some of my pictures for me and I absolutely LOVE how they came out. You should check out her photography on instagram @_amandaelle. Thanks girl! This edit really helps you see my jewlery. I went with a gold accent because personally I just lean towards gold when I wear black and white. It definitely pops more than silver.
I hope you enjoyed this post as much as I enjoyed styling this look! Thanks for reading!
XO,
Simone