It's Friday the most loved day of the week, DUH. And guess who has the weekend off? ME! Sorry, I worked in retail a long time, it's hard getting used to having weekends off. It used to be such a luxury. Anyway, on to what you probably thought I'd be talking about, boyfriend jeans. So boyfriend jeans NEVER look cute on me. I have no idea why. I mean what wouldn't look cute on me. Kidding! HA. So these aren't jeans you can go out and buy, (sorry) I had to cut them myself. (Annoying) We'll lets take a look..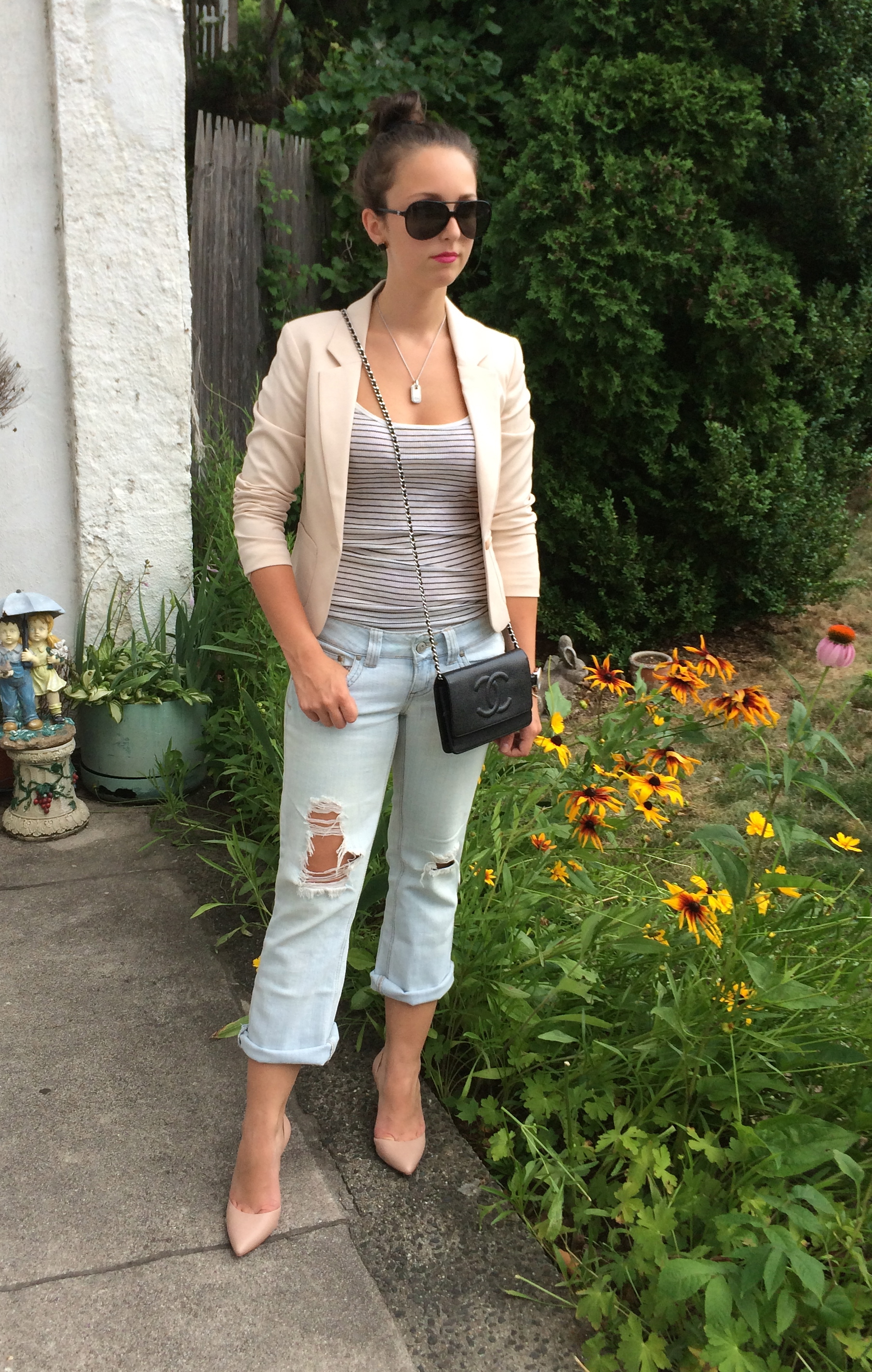 Blazer: H&M, similar | Shirt: Vince, similar | Denim: H2j, similar | Shoes: Vince Camuto | Bag: Chanel | Sunglasses: Chanel, similar
So the denim is very inexpensive. Clearly I'm not dumb enough to just go and shred my AGs in hopes of making a perfect boyfriend jean. So I had these old jeans I bought at Kohls a while back and never really wore them. They were a weird large bootcut. But I never threw them out because they were SO comfy. So I just cut along the bottom and rolled them up, perfectly easy – I promise.
I love muted colors and these tones make my new WOC pop! Can black be a statement color? I think in this case it totally is and well deserved. Someone tweeted something the other day like "every young woman should save her money and buy herself one really nice handbag, as it's a right of passage." I totally agree. I bought myself my first Louie bag at 18 and haven't stopped since!
I'm getting really good at doing a bitch face, huh!? Victoria Beckham here I come! Haha kidding.. No really this time I am, I look like so annoyed when I don't smile!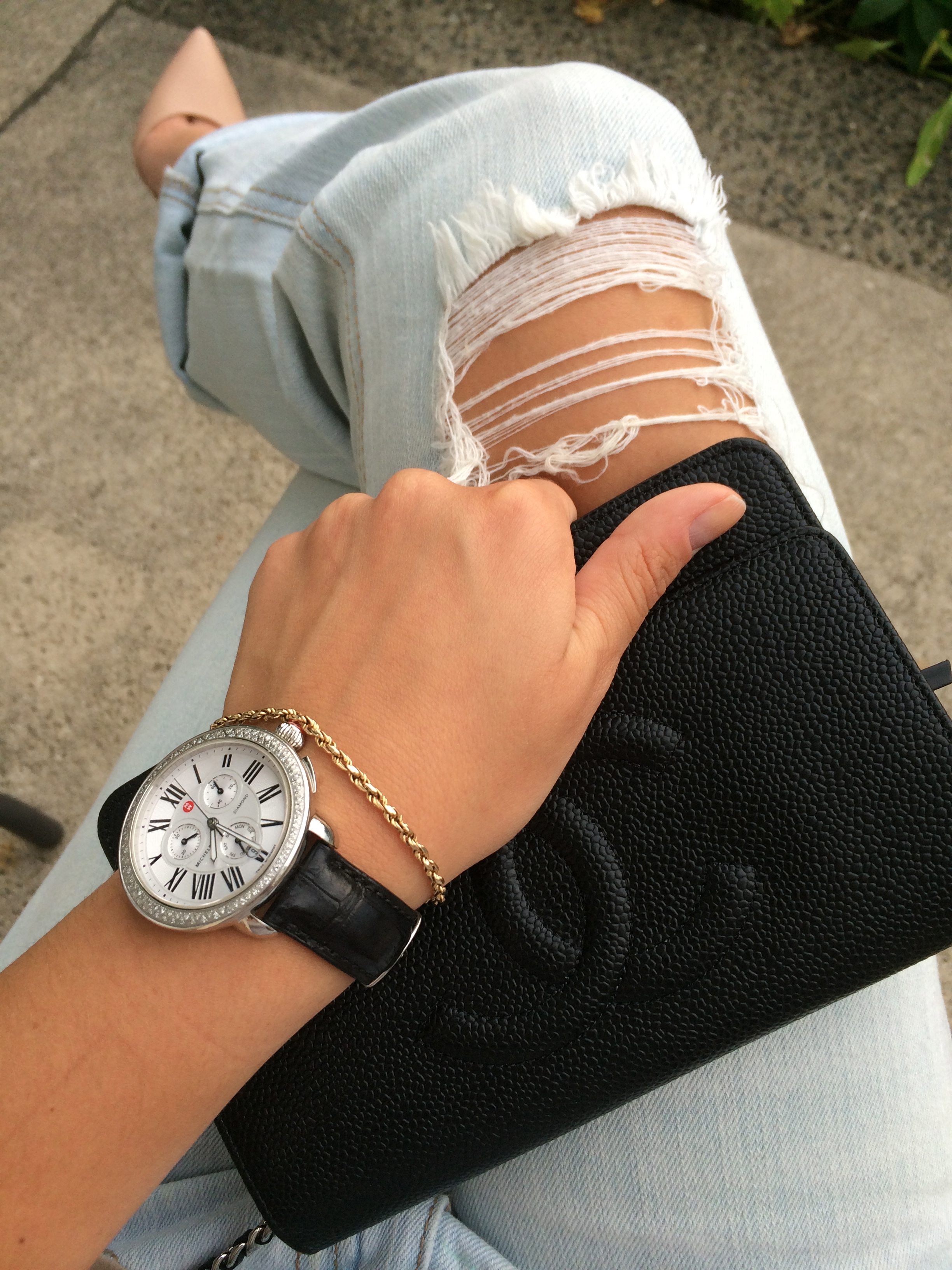 I kept the jewelry to a minimum. SO not like me. But to me this was one of my more masculine looks and I didn't want to go and throw on my usual 40lbs of jewelry. I wore my David Yurman dog tag necklace too, another masculine touch.
Alright, that's it for today. I hope you enjoyed my outfit! Follow my instagram: @SimplybySimone for more of my looks during the week. I'm thinking of a workdrobe post soon?! Anyway, enjoy your weekend and thanks for reading!
XO,
Simone