Happy Friday everyone! Sometimes it's hard just to make a casual dinner outfit. I thought it was important to share a look that's both casual and well put together. Color really does go a long way. I started out with a very muted outfit and really was able to brighten it up. Take a look..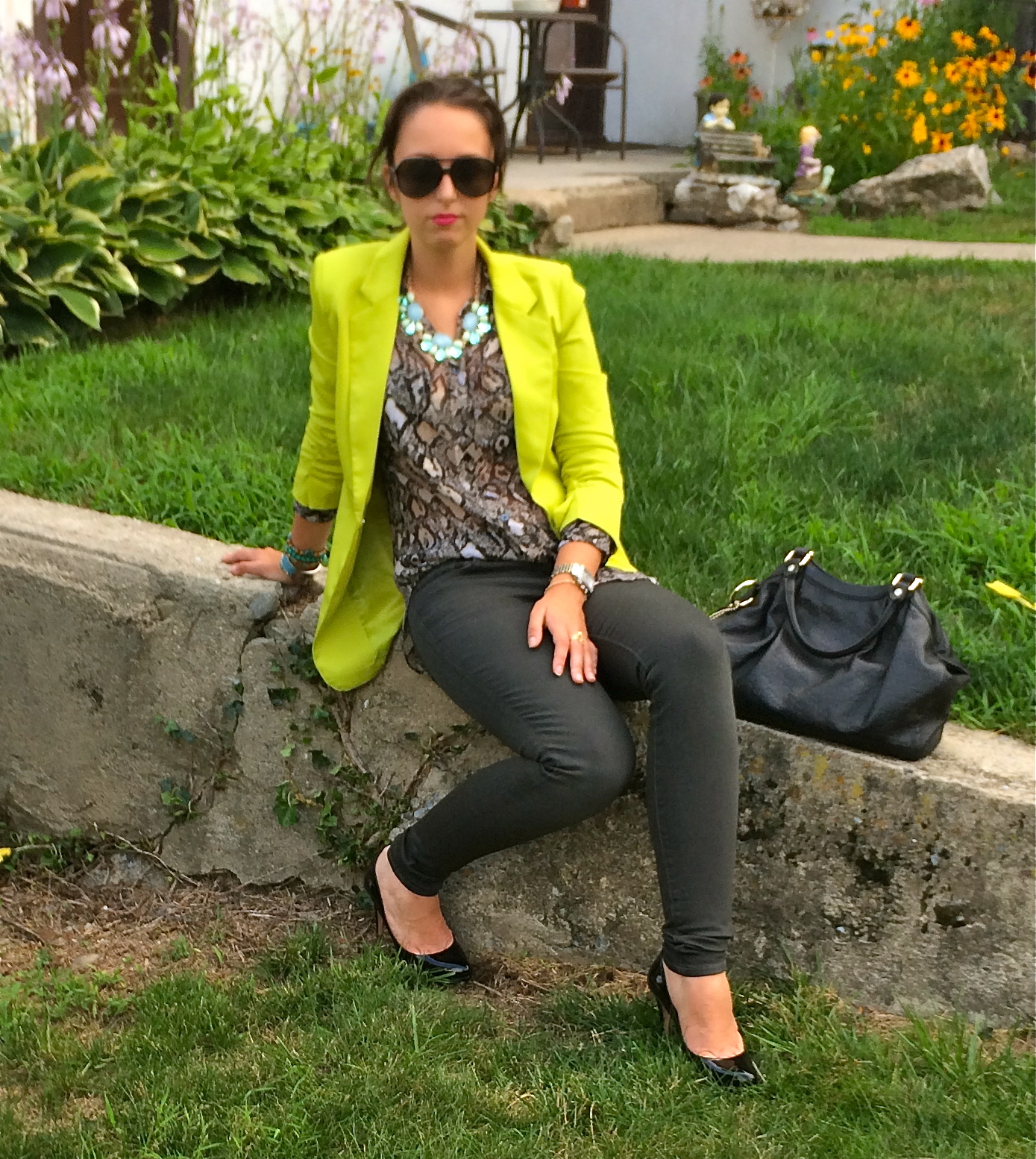 Blazer: Nastygal, similar | Blouse: Equipment | Denim: JBRAND | Shoes: Prada | Bag: Gucci
This look was comfortable and something I would wear to dinner, drinks or even brunch. I like that the bright green blazer really makes the blouse pop. For an even more casual look, you could easily wear flat black patent leather sandals.
I love the black against the grey. It really makes the shoes and bag show up. Very sharp, if you ask me. This is also a perfect example of making your wardrobe work both ways. Check out my last post to see how I wore this blazer to work.
Bracelets: SimoneJ Jewelry, Hermes | Watch: Michele Deco 18mm | Necklace: Charming Charlie's
Accessories are always so important. I chose to wear some blue-green toned bracelets and necklace. These shoes are one of my favorite pairs, for one because they're absolutely comfortable (I know, who knew a patent leather shoe that didn't rip into your foot existed?) and two because they're a round point. Different look and totally worth the investment.
A casual looks doesn't always have to be black and white or neutrals. Use the color you have in your closet to pull together your next look. I hope this inspires your outfit for after work tonight! Have a great day and thanks for reading!
XO,
Simone