Hello Everyone! Not only is it Friday, but it's the Friday before a three day weekend. Aka one of the best long weekends of the year, MDW. So, I'll start the weekend off right, with an outfit inspiration for you! I chose this outfit because it's so classic and neutral. I mixed black and cream, while also mixing polka dots and lace.
Top: Nasty Gal, similar, similar | Shorts: Loft, similar | Shoes: Guess, similar | Bag: Chanel, similar | Belt: Hermes, similar
I feel like I've been seeing a lot of lace and polka dots this season. They are very easy to mix! If this is out of your comfort zone, keep it simple. I chose black and cream because you can't go wrong, it's so easy to put this look together. You could even make this black and cream look the opposite way, if you have white or cream lace shorts and a black based polka dot shirt. And if you're comfortable with this look add in some color. Any colored polka dot will work with black lace shorts! More inspiration: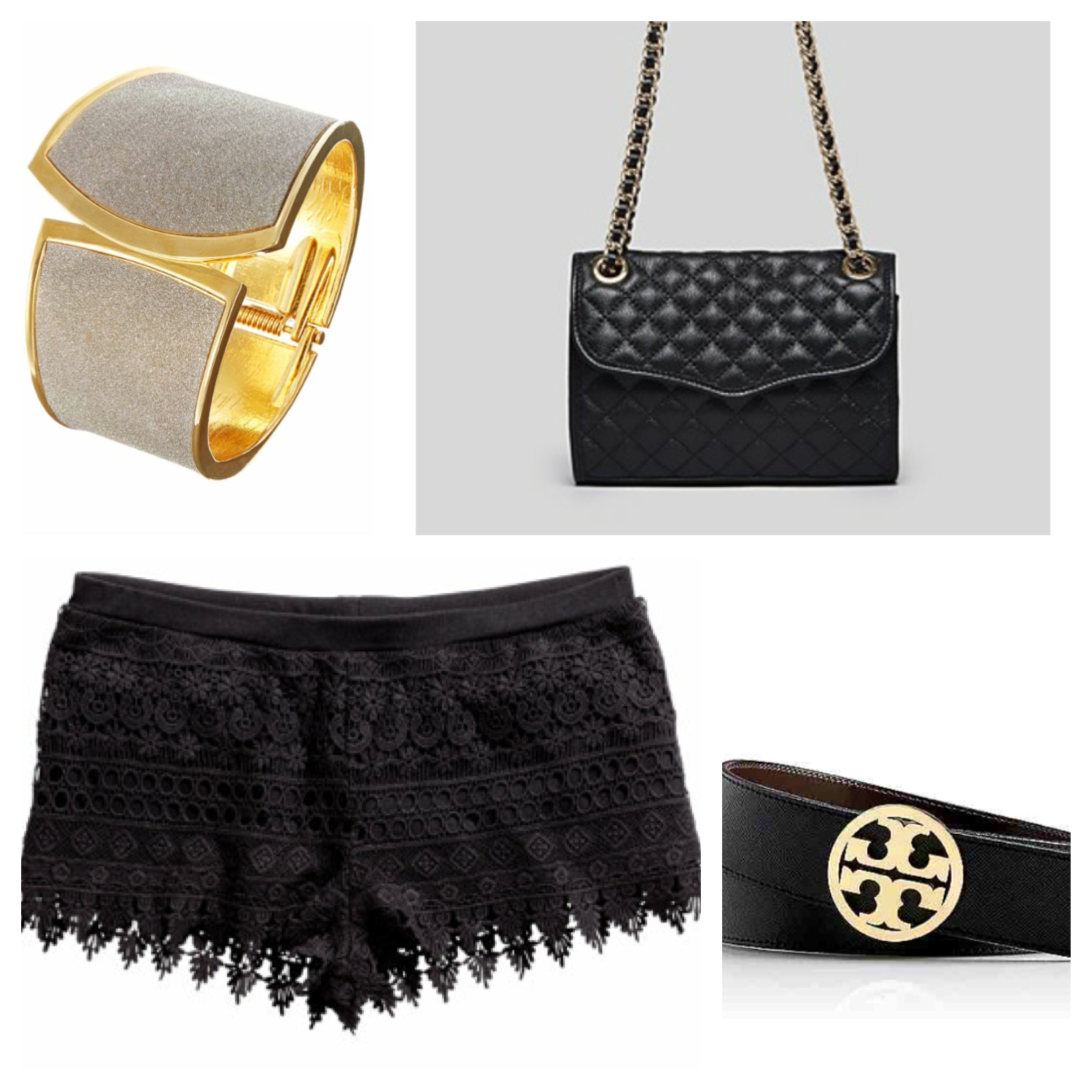 I wore Guess sandals that were black leather and metallic silver. I love being able to match so many different medias together like metallics, lace, quilting and polka dots. Staying neutral with the colors is key, as you add more textures/medias. I also love this ABS, Glitter cuff, add this with a pair of heels and you've just dressed up this look!
Hermes Clic-Clac bangle | SimoneJ jewelry beaded bracelet | Michele Serein Watch | David Yurman ring | John Hardy ring
A lot of people head out to Long Island or the Jersey Shore in my area. Where does everyone else go for the holiday weekend? I'm happy to say I'm off this weekend and I'll fill you in on what I did/wore over the weekend, on Monday. You can always email me at SimplybySimone@gmail.com with comments, questions or for any reason! Thanks for reading!
XO,
Simone