Hello there, it's your resident freezing lady, coming in loud and clear complaining that I'M SO COLD. Haha, but in all seriousness it's one of my favorite things to find something chic that actually keeps me warm. Cold girls, meet my new fur vest (possibly more of a sweatshirt, but I'm going to call it a vest because IDC). It's furry, warm, perfection all wrapped up into one. Lets take a look..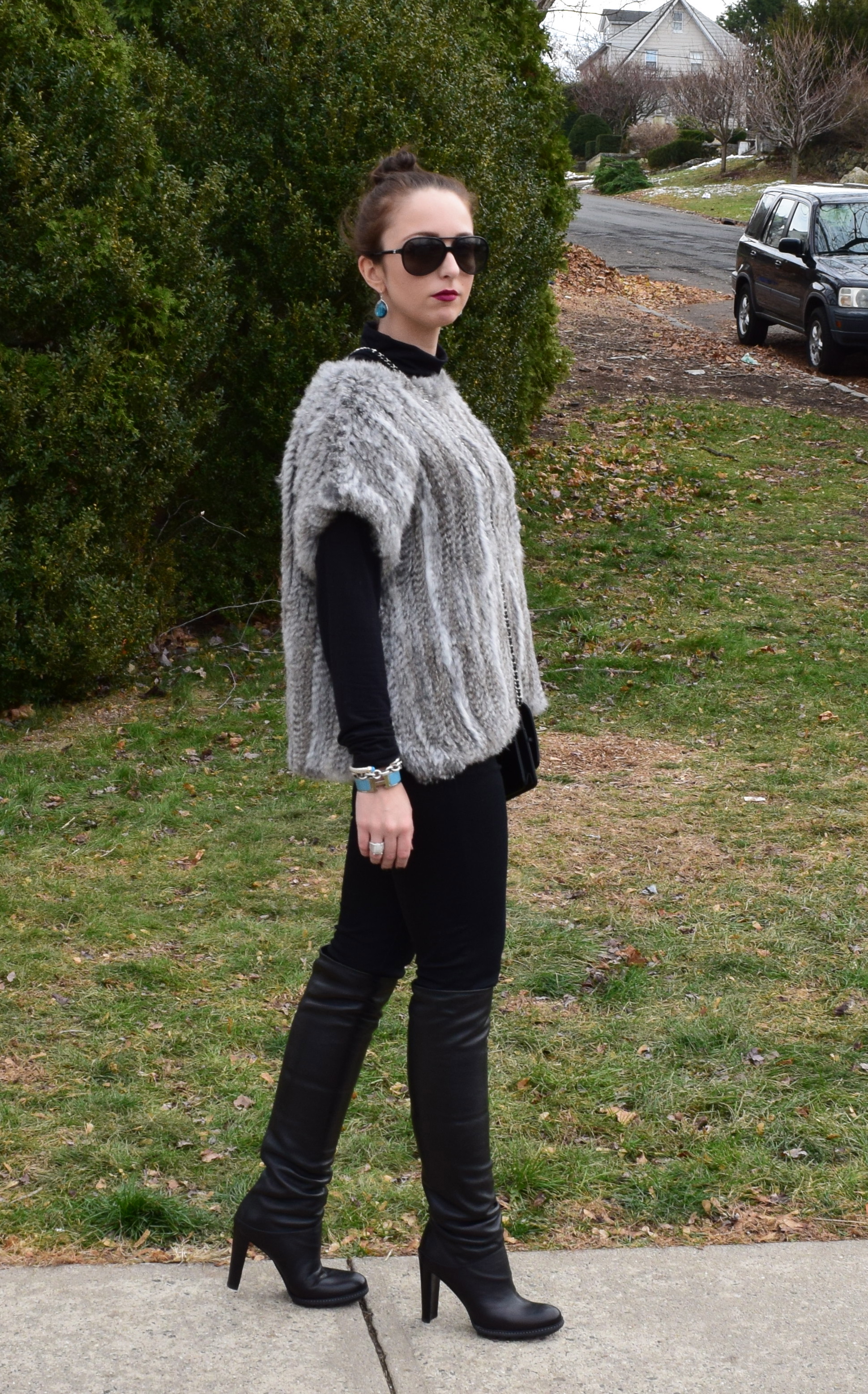 Vest: 525 America | Denim: J Brand | Boots: Stuart Weitzman, similar | Bag: Chanel
AN ACTUAL VEST. Totally obsessed. There's no buttons or hooks down the center, its just one piece and I love it. I wish more brands offered this as an option versus the typical open vest. I wore this look to a very good friends mom's (whom I'm also good friends with) 60th birthday party. It was a perfect mix of casual and put together. You can easily go out into the city (new york city, I'm from Westchester, if you were wondering) and stay warm all night. I'm also always cold and I was so happily toasty inside, in this vest.If you're someone who doesn't like to be hot/warm, this is not for you!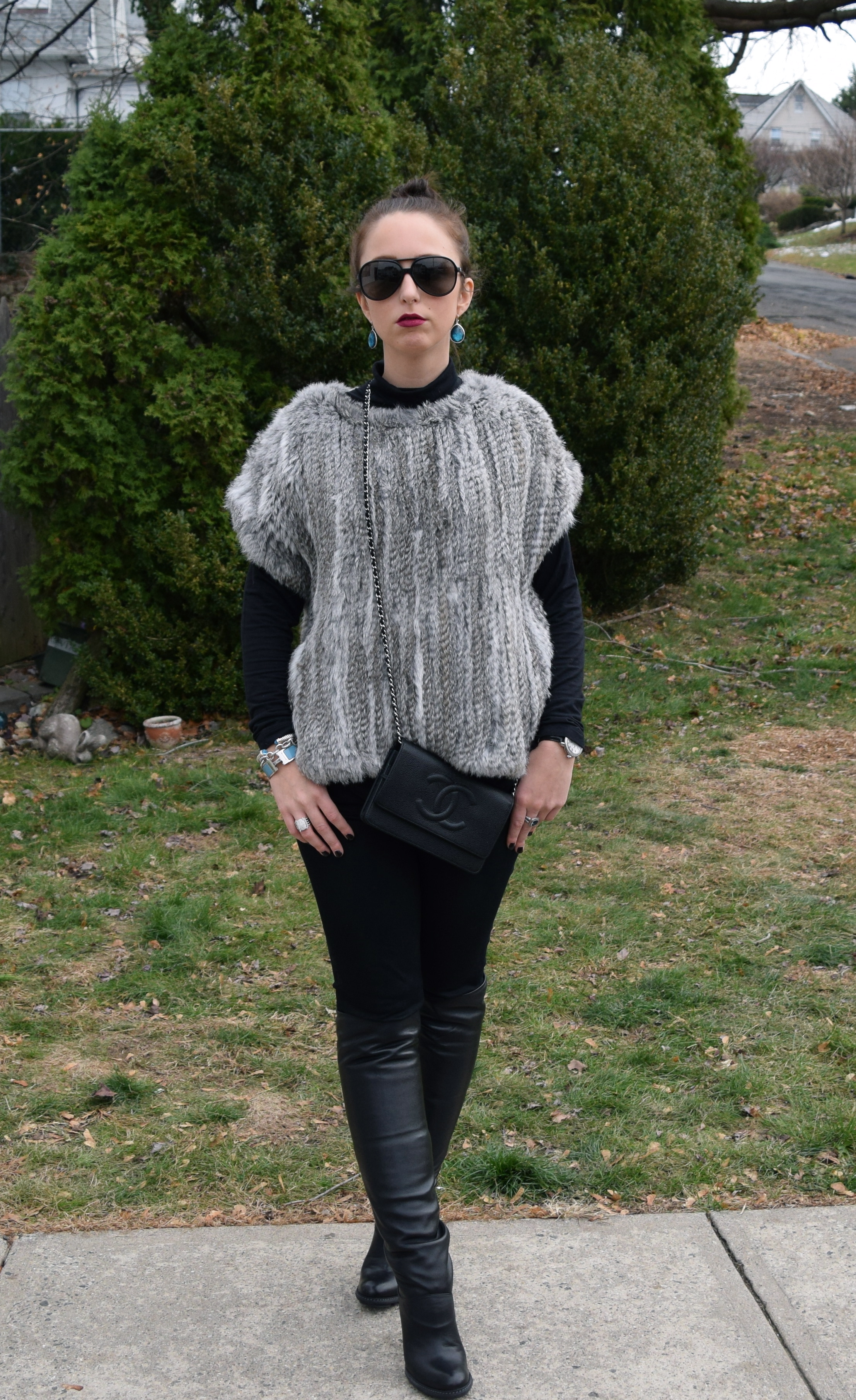 Bracelets: David Yurman, Hermes | Rings: David Yurman, Watch Michele | Earrings: Ippolita (all listed below)
SHOP MY LOOK:
I hope you all liked this post, thanks for reading!
XO,
Simone