Happy Fashion Friday! This week I decided to do something semi-casual. I know not everyone gets all decked out all the time. So I went with a denim on denim look. Let's see..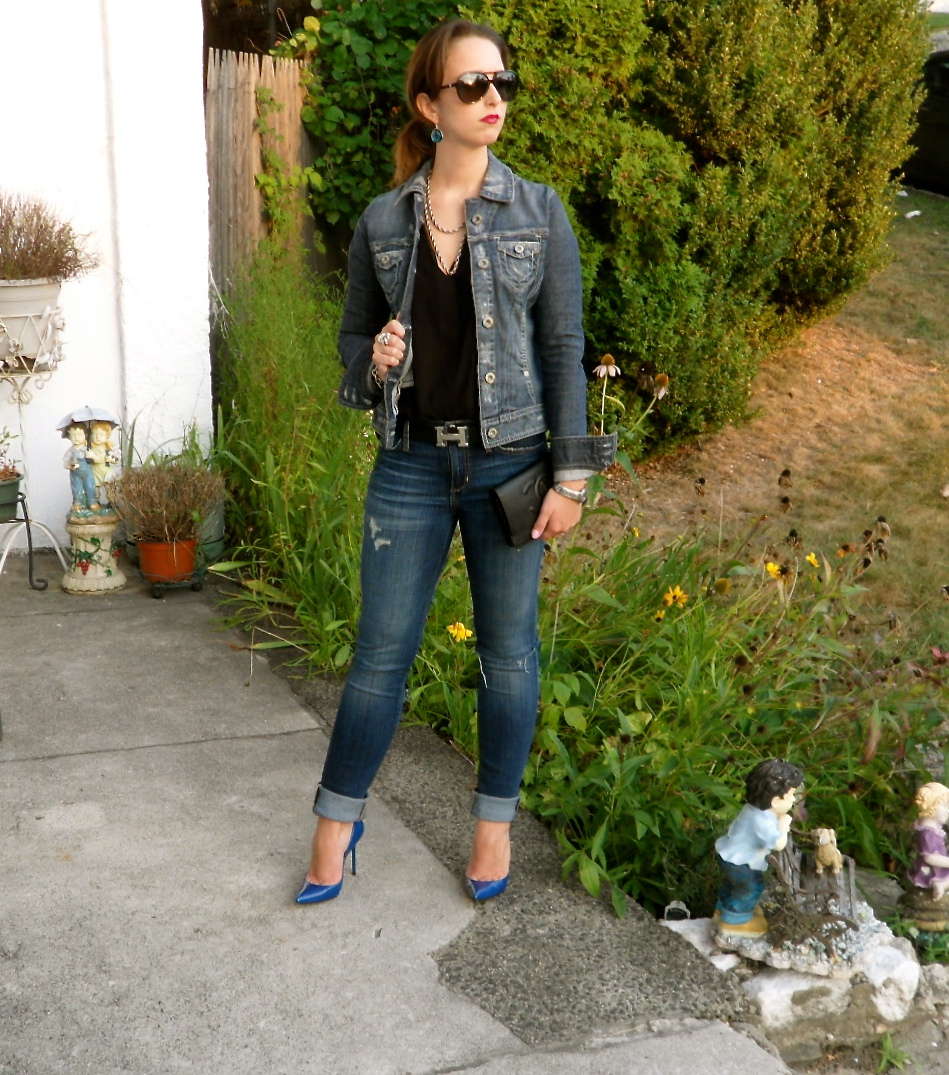 Denim Jacket: Guess, similar | Blouse: H&M, similar | Denim: Joe's | Shoes: Stewart Weitzman, similar, similar 
I love denim together. It's so fun and on trend now. It makes you look like you know what you're doing, fashion wise, when you wear a denim look. You can easily restyle this look with your everyday bag and a fun pair of flats, for an even more casual style. I choose to dress this look up because it's so much more fun! Who doesn't love getting dressed up?!
This is a great look for fall. A denim jacket is definitely a piece to invest in, you'll always use it. When it starts to get cold out at night, I always take my denim jacket with me. It's an easy way to not destroy an outfit if you get cold.
I went with all silver jewelry for this look. For some reason I never feel comfortable wearing denim without a belt. It just looks so incomplete to me. I went with chunky-er jewelry, it's just more edgy looking. I loved it with the denim.
I hope you enjoyed this look! Have a great weekend and thanks for reading.
XO,
Simone