I'm not big on a lot of color or huge statements, I like a more refined look (I mean give me a nude embellished Chanel bag any day!). Today I'm going to show you a look that proves a little sparkle goes a long way.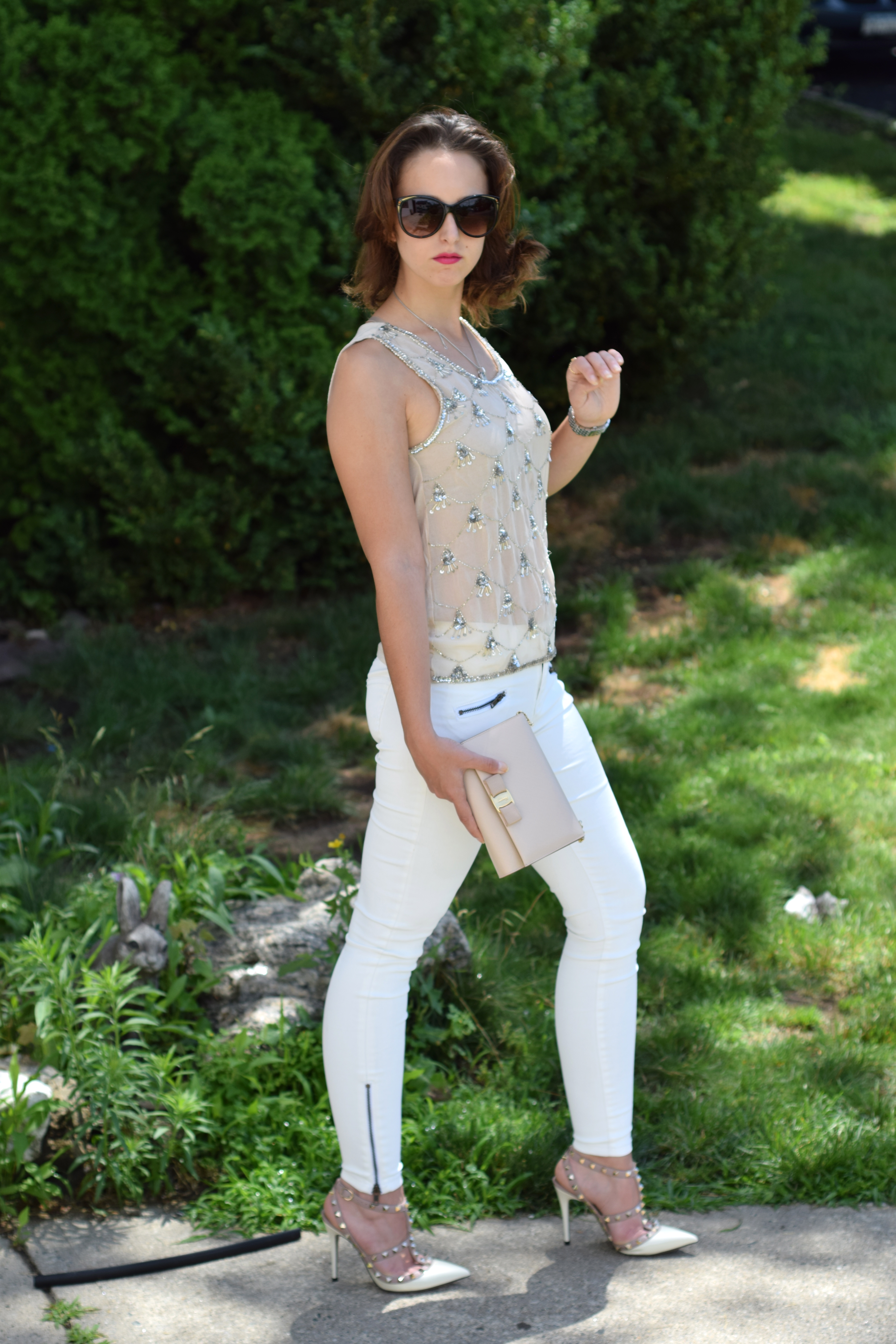 Top: Forever 21 | Denim: Current Elliot | Bag: Ferragamo | Shoes: Valentino
To me this is such girly dressy look, yet I'm wearing PANTS. And not just pants, denim. I love pants and denim. There's also nothing better than scoring an awesome item at Forever 21 and this embellished top is one of them.I went with a white/nude look inspired by my Valentino pumps (that I'm obsessed with). Is it normal to be obsessed with shoes? Don't answer that.
Lets Discuss..
What do you like to dress up better, pants or skirts?!  
SHOP MY LOOK:
XO,
Simone