If you've been following, you know I'm not a big dress girl. Don't get me wrong I love dresses and skirts, but style and print wise, I fell like the good ones are hard to come by. That was not the case with this Clover Canyon dress. (to die for) Let's take a look..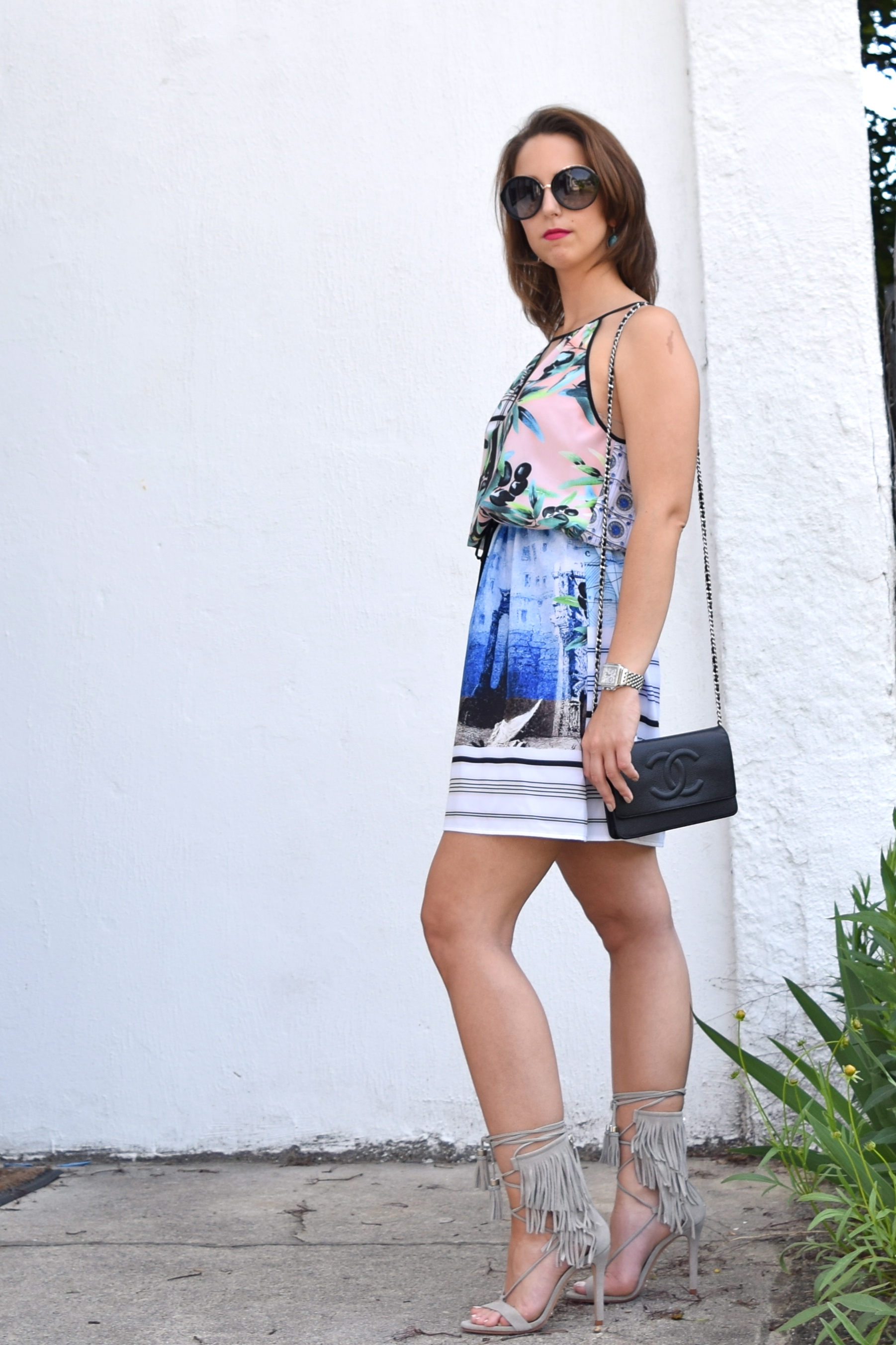 Dress: Clover Canyon, similar below | Shoe: Schutz | Bag: Chanel
It's personally important for me to have a cut Summer dress in my back pocket. (You know with my insane social life and always getting invited to big events, it's vital. LOL) But seriously, just for a night out with my boyfriend, parents or girlfriends, this outfit is a perfect Summer look. I love the print and that the colors are vibrant but not over the top.
I love Clover Canyon because the quality is great and you can tell they pay attention to the details. You can always find some of their items on sale, which if its on sale you don't have to tell me twice, because by that time I already have my card out (not sorry). A quality deal is my fave. Take a look at a few great finds below!
SHOP MY LOOK: 
(sorry and you're welcome in advance if you have to purchase one of the dresses, but they're so cute! I know!)
XO,
Simone