Hi All! I'm loving how popular stripes are this year. I love black and white stripes, but I was so happy when I found this black and gray striped shirt. The colors are so much easier on the eye. Sometimes the contrast between black and white stripes is too much for me. To keep it casual, I went with a low heel, denim and a leather/army green coat. Take a look.
Jacket: Aqua, similar, similar | Shirt: Forever 21 | Denim: JBRAND, similar | Shoes: Vince Camuto | Bag: Chanel
Stripes are the perfect neutral. You can dress them up or down. They also help make putting together an outfit a breeze. Throw on some denim, a cute jacket or cardigan and you're good to go for just about anything. If you're like me and always running around going a mile a minute, it's imperative that you get some stripes in your wardrobe. They're my go-to for a throw it together in less than five minutes, look.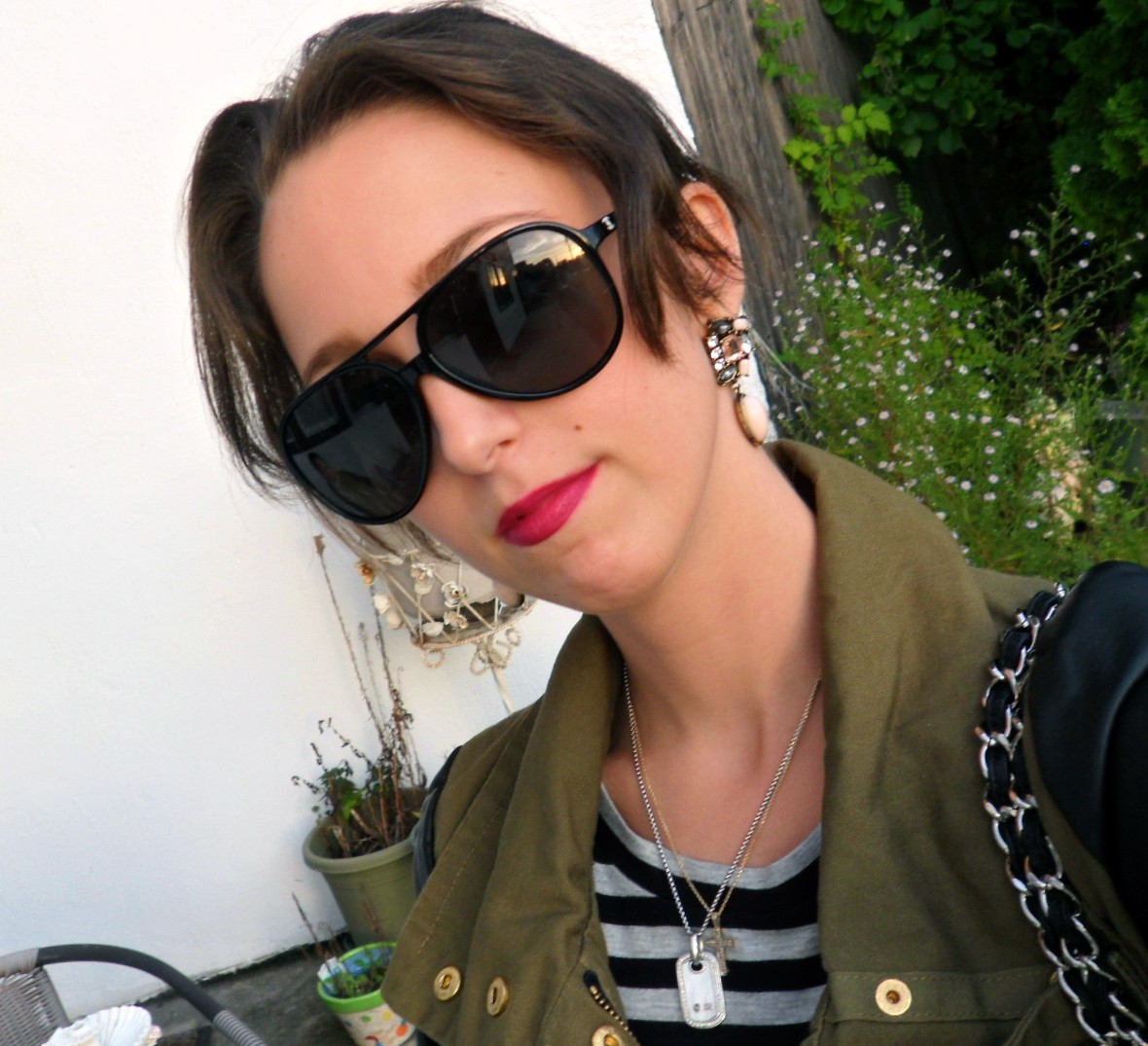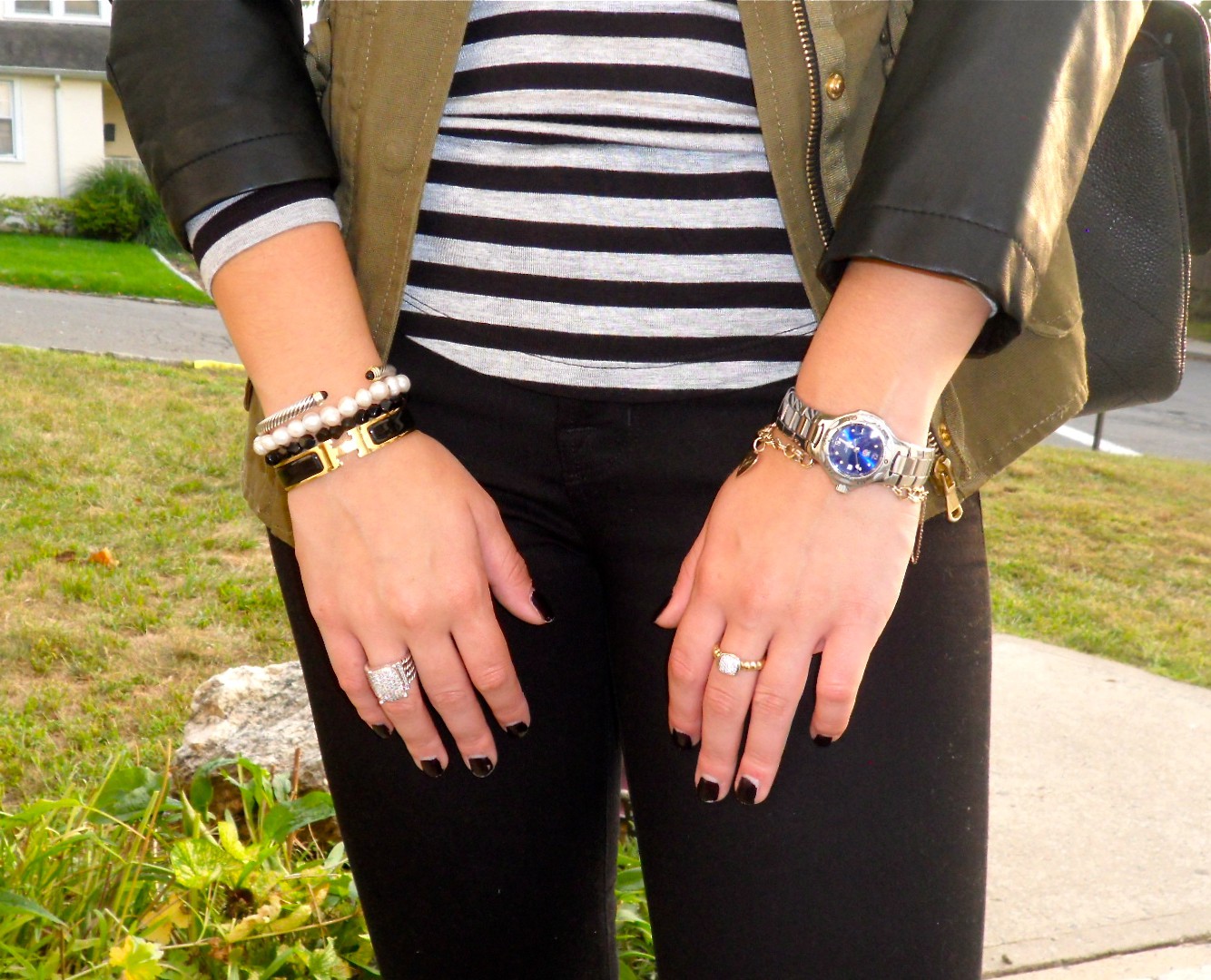 Bracelets: David Yurman, SimoneJ Jewelry, Hermes | Watch: Tag Heuer, similar | Rings: (left) David Yurman, (right) John Hardy
Getting a good comfortable low heel is so useful. Even on the go, you'll look so pulled together. A low wedge, which I know some people find more comfortable would also work with the style. Personally, I love these: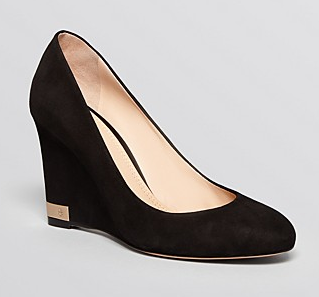 Tory Burch Astoria (obsessing)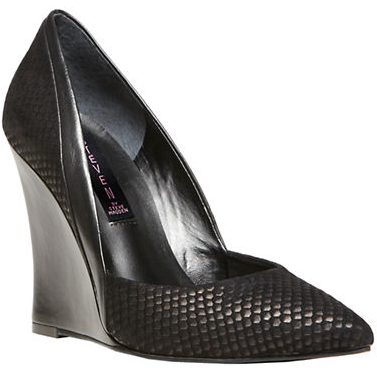 Steve Madden Sekurity
Do you want to know the best part of this post? I finally figured out how to make my pictures larger! I swear its always the little things that make me the happiest! Anyway, I hope you enjoyed this post and thank you as always for reading!
XO,
Simone