Hello, hello! This snow bunny is super happy that she got let out of her day job early, so happy that she decided to take some pictures in the snow! I have a love/hate relationship with the snow. A part of me loves that it's a beautiful act of nature and makes the world look so clean, the other part wishes I was born in a country that boarders the equator so I would never have to ever know that snow even exists. But, as a native New Yorker (I live right outside of NYC in Westchester County), I drove home from work (4WD or All wheel drive necessary), got home and threw on some extra extra layers. Take a look..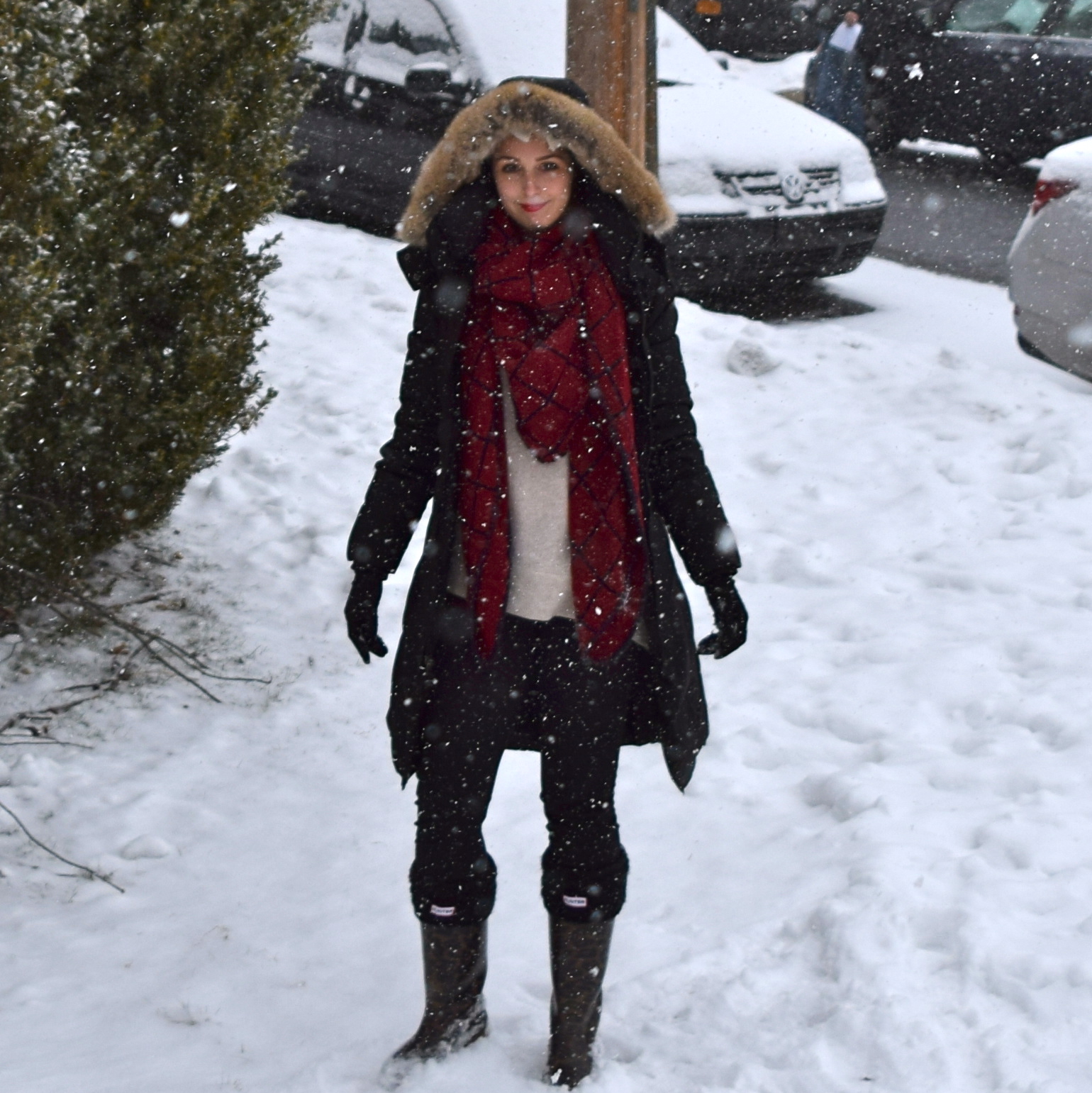 Coat: Andrew Marc, similar | Scarf: ASOS, similar | Headband: Forever 21, similar | Boots: Stuart Weitzman | Boot Inserts: Hunter | Sweater: Aqua, similar (Bloomingdales) 
Surviving the snow means l-a-y-e-r-i-n-g. I hate being cold so cashmere is a must, and gloves and a knit headband and a oversized scarf and either a hat or hood or honestly, I prefer both. I live in my SW leopard rain boots, (they're the only ones I can find that fit over my "athletic" calves) so I bought some hunter boot inserts to winterize them. Anyway, I'm going to go enjoy the rest of my day off and eat until a pop (or hate myself, whichever comes first)!
SHOP MY LOOK:
Thanks for reading!
XO,
Simone