Hi everyone! As you may or may not know, I live in Westchester County, which is right outside of New York City. The more my blog grows, the more I want to share with my local followers (or anyone traveling to NY) my favorites places in Westchester. So to kick off my series of Westchester World Wonders, I'm going to share with you my new favorite seafood place, rated excellent by the New York Times, Saltaire Oyster Bar and Fish House, located in the Village of Port Chester.
So first things first, let's talk oysters..


Confession: I almost never eat any type of fish in Westchester, it's almost sacreligious as I've been spoiled with the freshest fish out on Long Island and in NYC. That being said, these have to be some of the best oysters I've ever tried. The Saltaire team picks up all their fish fresh, every morning, at the fish market in NYC, so nothing will disappoint. This also means that their menu changes just a bit each day.
Equip with a white marble raw bar, the drinks are equally as fresh. Straight from their website, "We take a culinary approach to cocktails, crafting drinks as more recreations of food." The drinks are SO good that I'm confused as to why not everyone does it like Saltaire!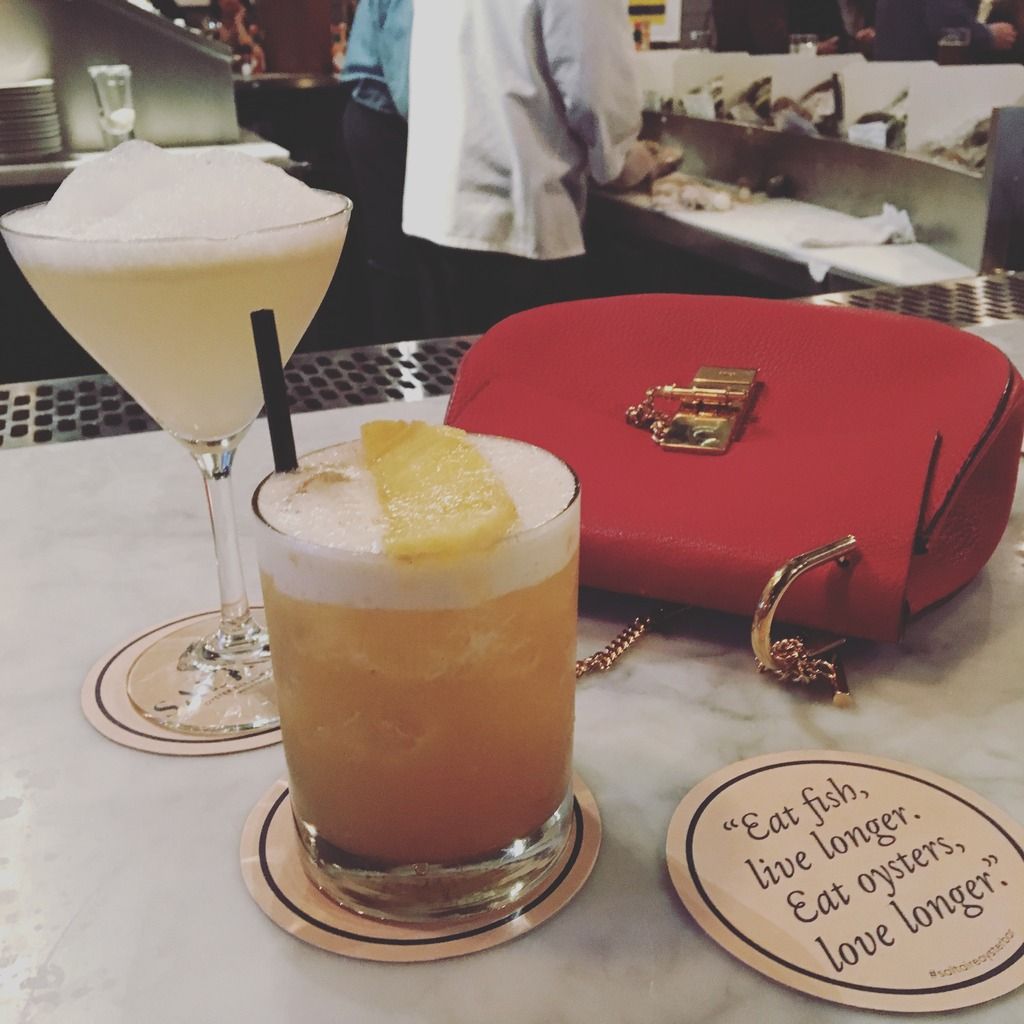 The drinks are far from average, trust. Pictured above Saltaire #2 made with Vodka, Cucumber juice, Basil Yuzu, Salt "air" (left) and Golden Pearl made with Aged Rum, Grilled Pineapple Juice, Vanilla Bean (center) and my trusty Chole drew bag (right). Along with cocktails they offer a Wine + Brine menu that helps you pair your wine and oyster choice!
Not a fish person? Not a problem!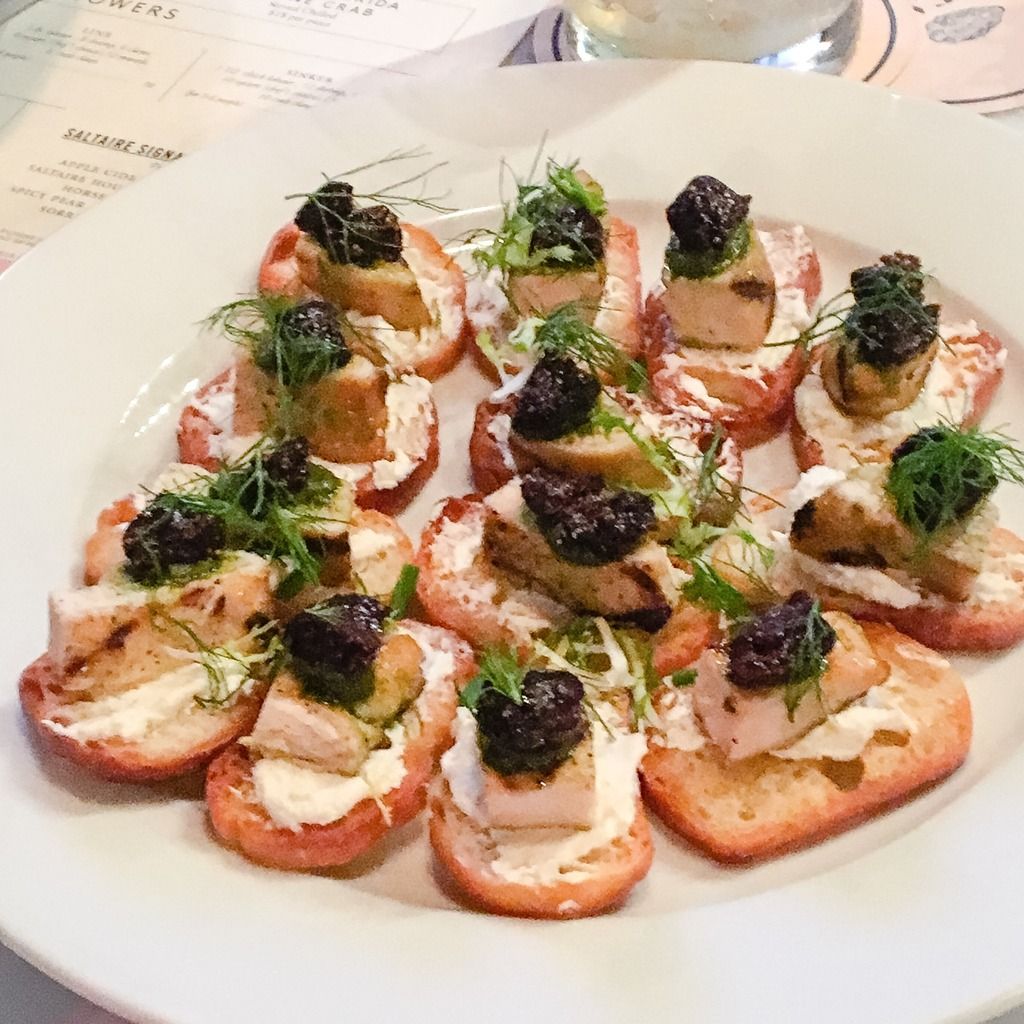 Grilled Chicken Pressed Sandwich
Whipped Goat Cheese, Fig Chutney, Sorrel Verde
So good! But everything is better with bacon, am I right?!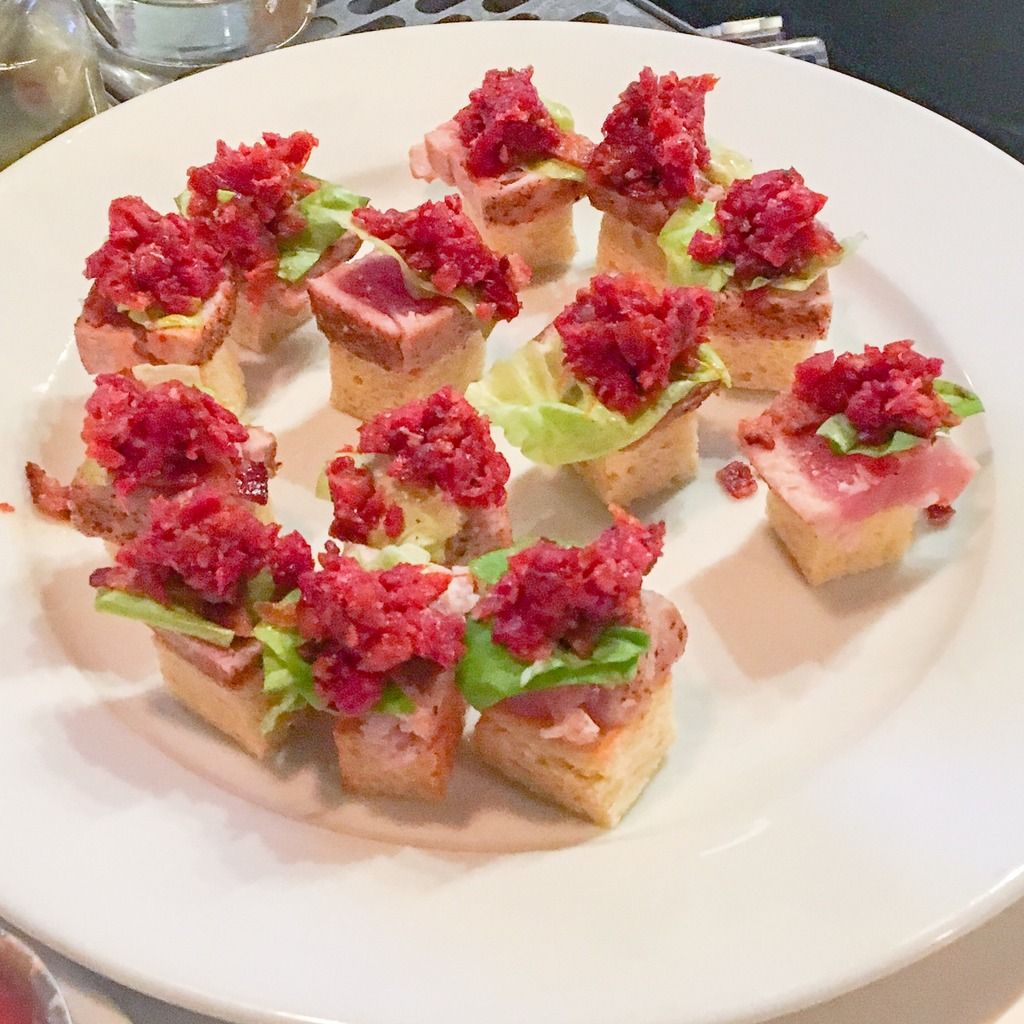 Executive Chef Bobby Will's Yellowfin Tuna BLT
Pepper Seared Yellowfin Tuna, Smoked Bacon, Bibb Lettuce, Pancetta-Sun Dried Tomato Jam
To die for.
Is your mouth watering yet? The pictures don't do these carfully prepared and well thought out dishes justice! I also tried the New England Lobster Roll and Grilled Seafood Sausage. Each equally delicious!
Now for you, my internet friends, did you think I forgot about you?! NEVER.
Saltaire Oyster Bar and Fish House is offering a Wine + Brine promotion in the bar room, Monday through Friday, from 4-6pm. You can enjoy "Buck-a-Shuck" oysters and "Half-a-Buck-Shuck" clams, along with special prices on a rotating selection of wine and beer. Bloody Mary and Mexicana Oyster Shooters will also be available for $7 and $8, respectively.
I would love to hear your feedback on this type of post and if you're able to go to the resturant! Either comment below or email me at Simone@simplybysimone.com!
XO,
Simone
Instagram | Twitter
snapchat: simplybysimone