I attended Catholic school for 10 years of my life where I despised having to wear a uniform. Day in and day out the same outfit, stifling my creativity. Dramatic, I know. Come high school, it turns out that I missed my uniform. It's so easy to mindlessly throw on the same plaid skirt, yellow shirt and navy vest. Fast forward to today, I think I've found some balance. (I'm a Libra and theres nothing I love more than balance.. OK, well maybe Chanel, but still not the point). It makes life much easier when you have a few go-to looks when you're staring aimlessly into your black hole of a closet thinking where did I go wrong with my life, trying to pick out an outfit. Today, I'm going to share with you one of my go-to looks.
P H O T O G R A P H Y BY: Johnny Russo
Blazer: Forever 21, similar | Top: Rails, similar | Denim: 7FAM | Boots and Bag: Chanel | Belt: Hermes | Sunglasses: Kate Spade
Between combat boots and denim, these are the two things I'm always grabbing for in my closet when I'm style-stumped. What's nice about denim on denim is that you can wear it with heels, flats, coat, not coat, black, white, color, the point is that it's hard to F up almost always looks good.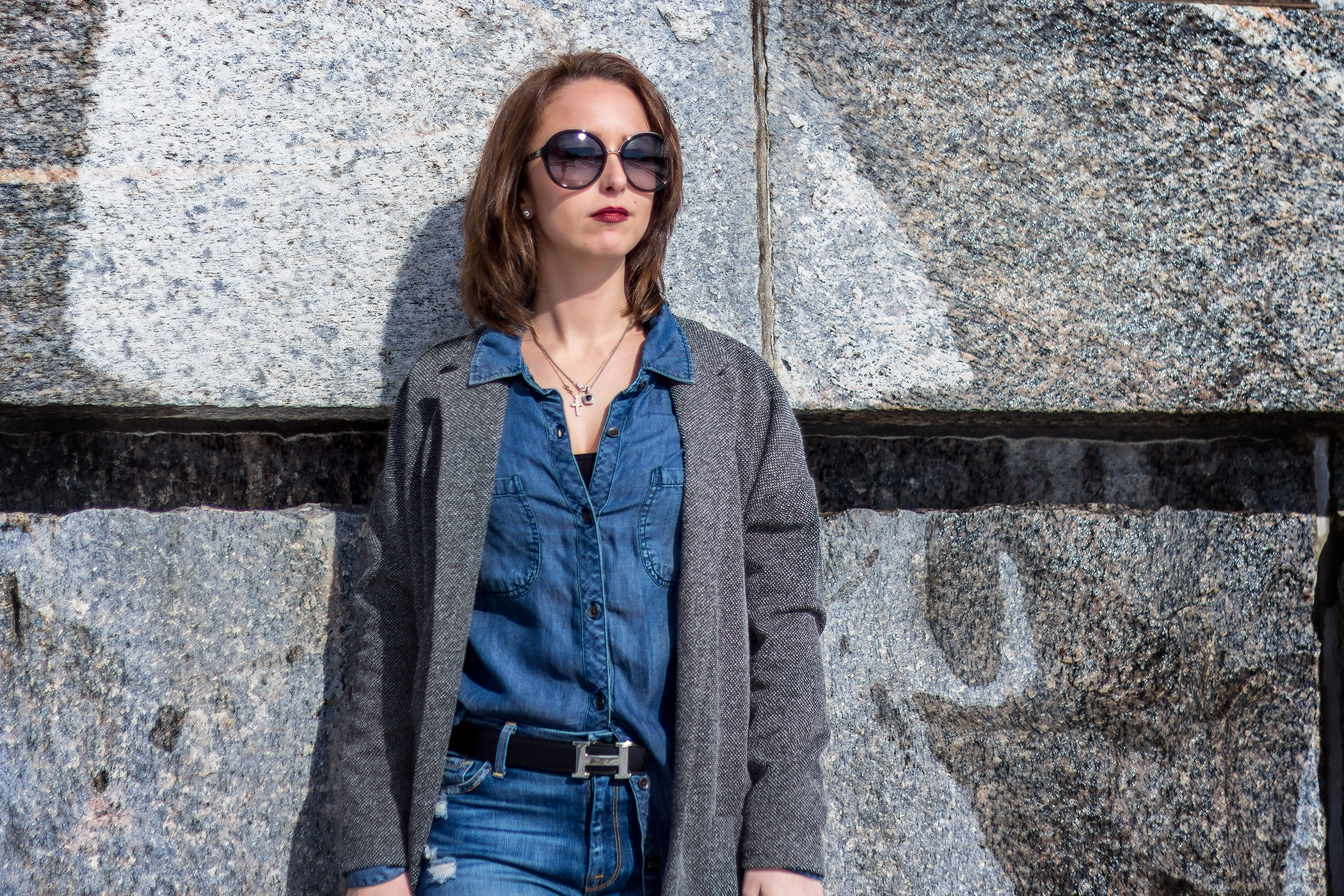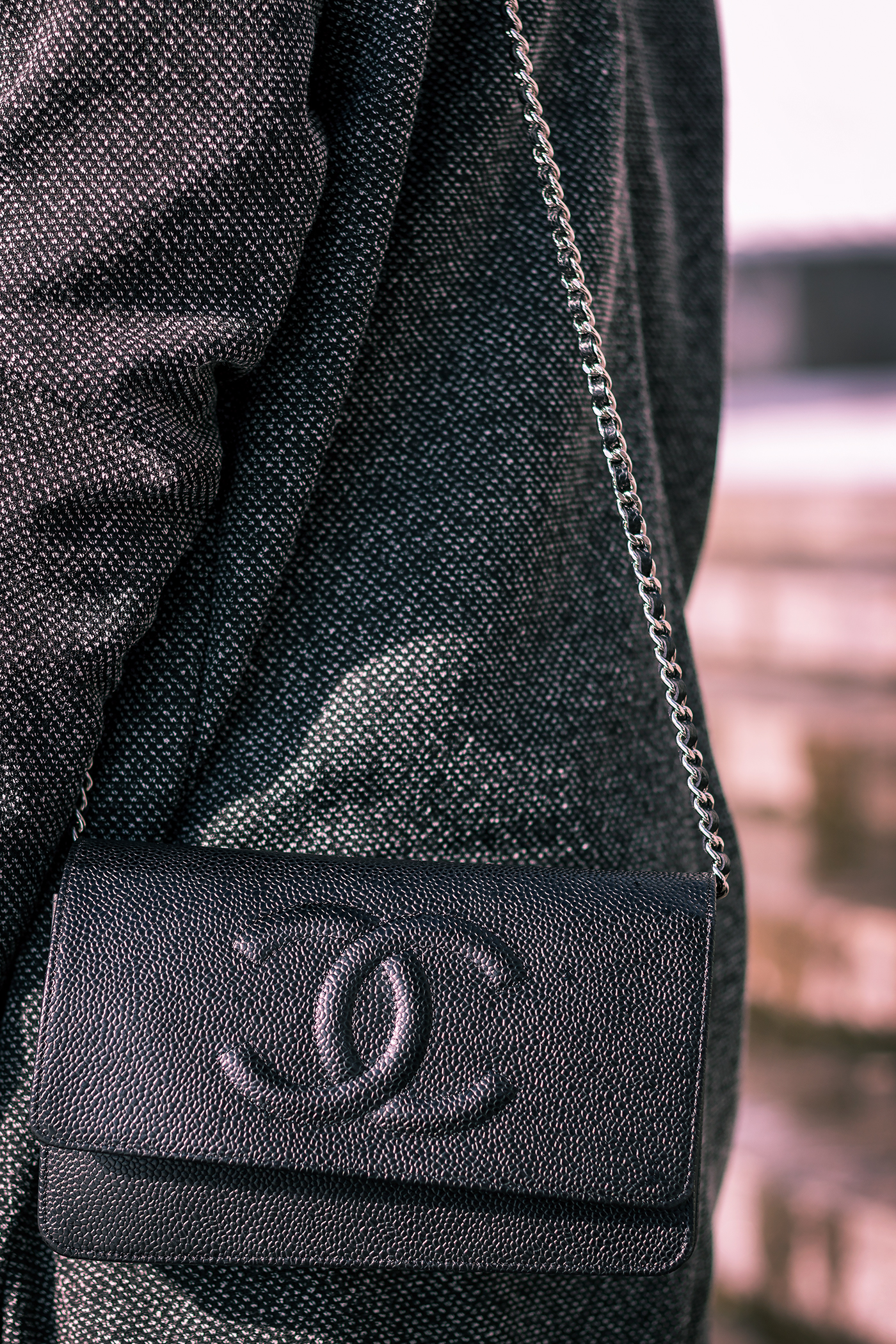 Anyways, I've been promising myself I'd start packing for Miami for the first time (I'll neurotically repack another three times and still have nothing I need when I get there), so take a look below and shop my look. I'll catch you later!
SHOP MY LOOK:
I hope you liked this look! Follow me on instagram here for daily outfit inspiration!
XO,
Simone