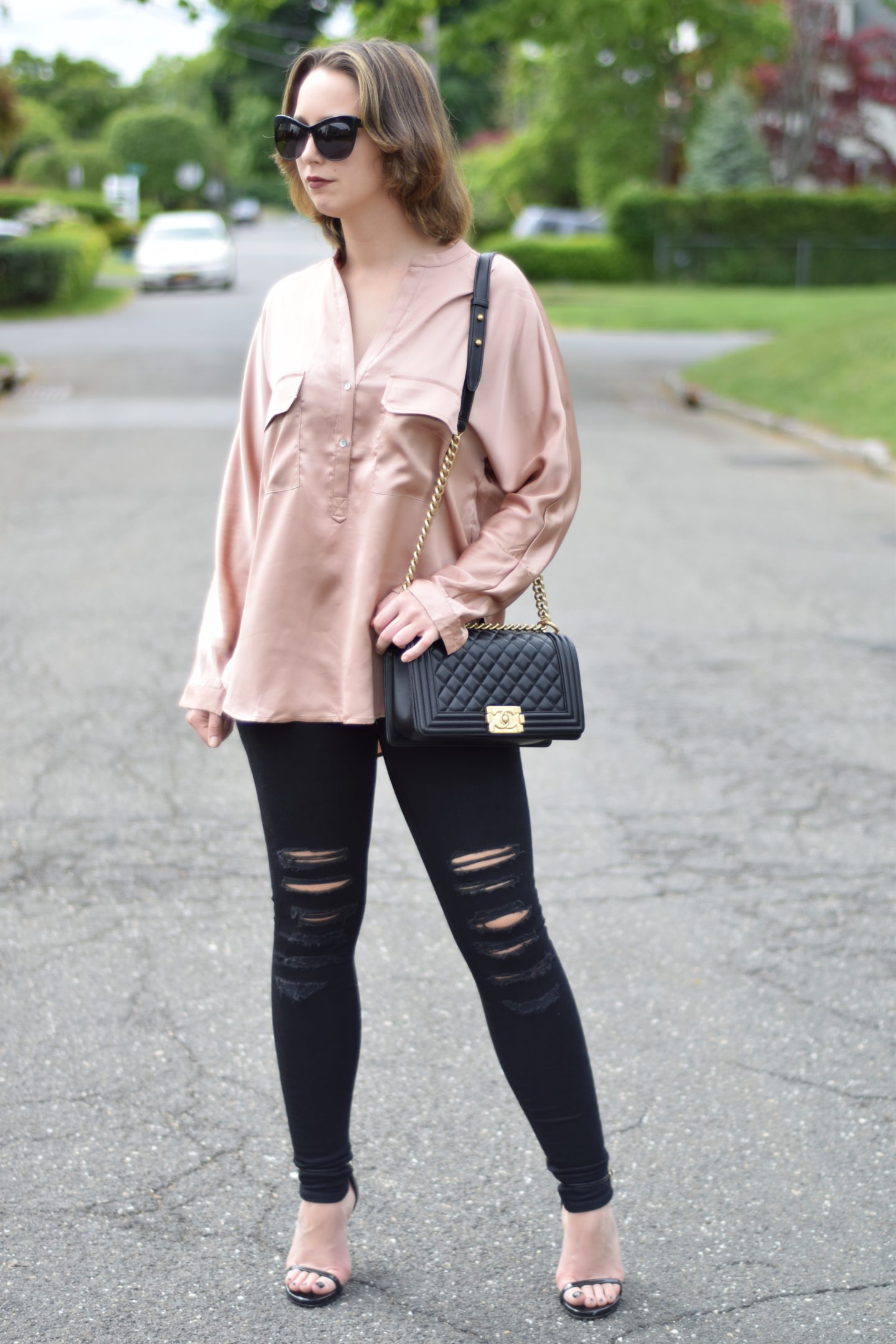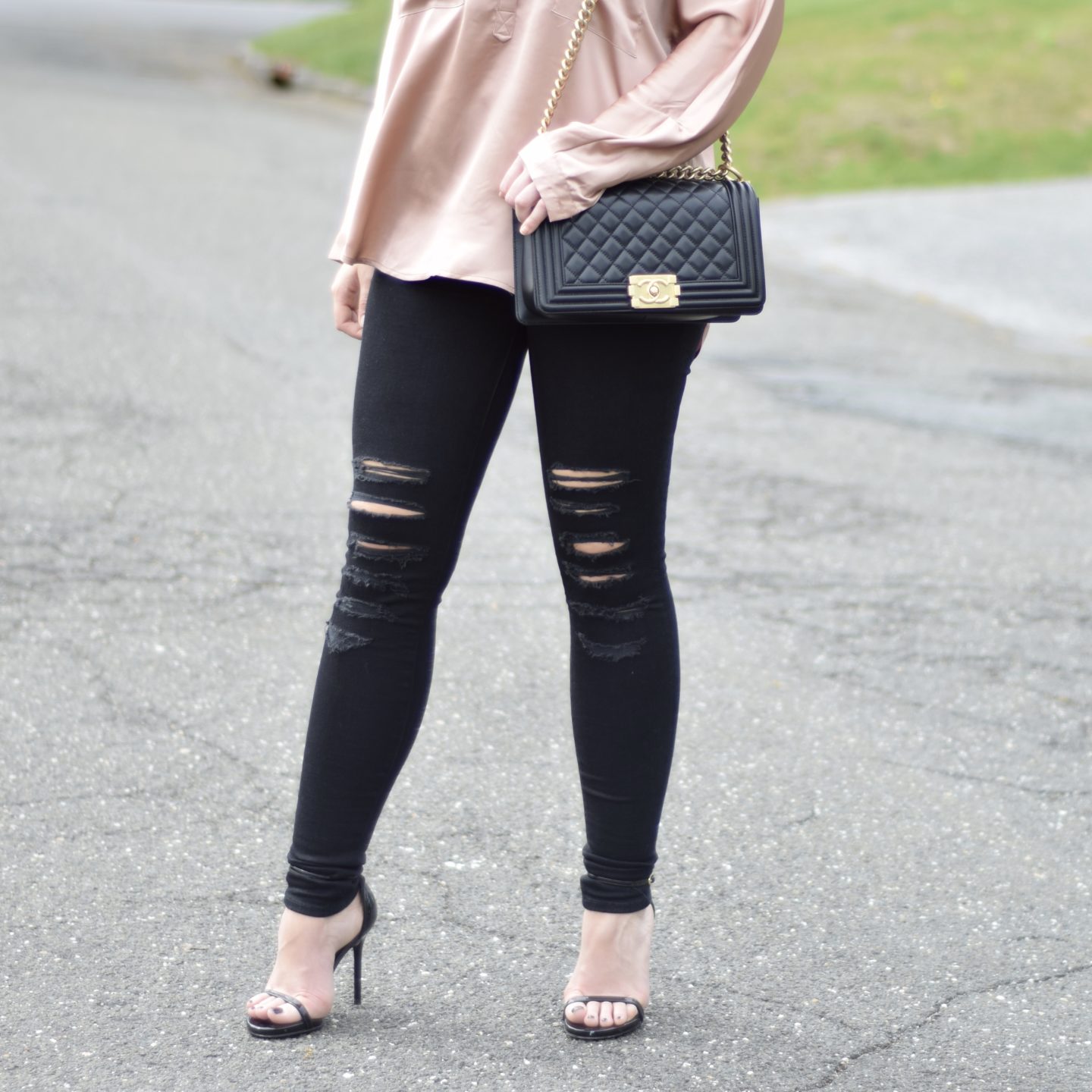 TOP: MISSGUIDED | JEANS: JBRAND | SHOES: STUART WEITZMAN | BAG: CHANEL | SUNGLASSES: SHOPDITTO (use code simplybysimone for your first month FREE!) 
Don't get me wrong, I love a good Equiptment silk blouse, but for this Summer I've been trying to snag it's faux counterpart, the "silky" top. I love the sheen that the faux silk tops give off. They're also way more affordable, so when you're running around going out for dinner & drinks, there's really no worry if your shirt gets stained. (does that scream, clumsy queen? Well, sometimes I am!) When I took these photo's it was still a tad cool, so I paired it with my favorite black ripped denim and sandals. In reality, I'm probably more comfortable wearing this to a restaurant anyway because they AC always makes it so cold!
Another item I wanted to remind you guys about is Shop Ditto. As this weekend is MDW, you better step your sunglass game up for Summer (just sayin') and the best way to do so is to rent your favorite designer pairs through their website, ditto.com. You can virtually try on those sunnies you've been lusting over and then by using my code "simplybysimone" you'd get your first month free! How fab?! If you try it I would LOVE to hear what you guys think!!


Instagram | Twitter | Snapchat