Today I'm channeling my inner Sandy from Grease, but the Winter version! I love a good badass outfit vibe, so why not take so inspiration from a classic movie based in the 50s? Also, my denim is studded so the title was an overall perfect fit for this look.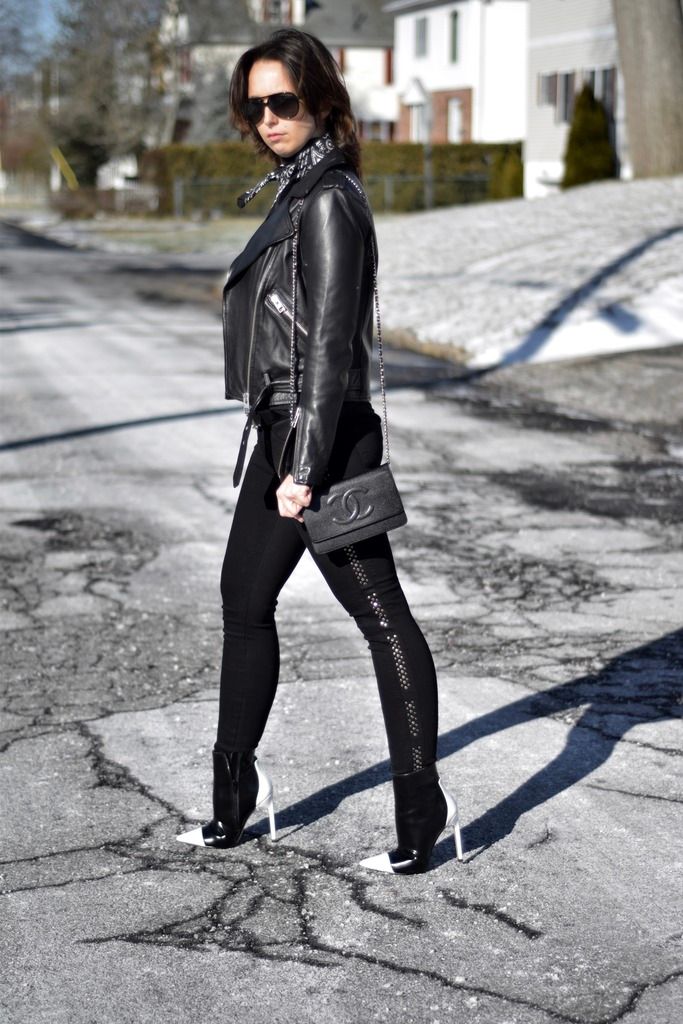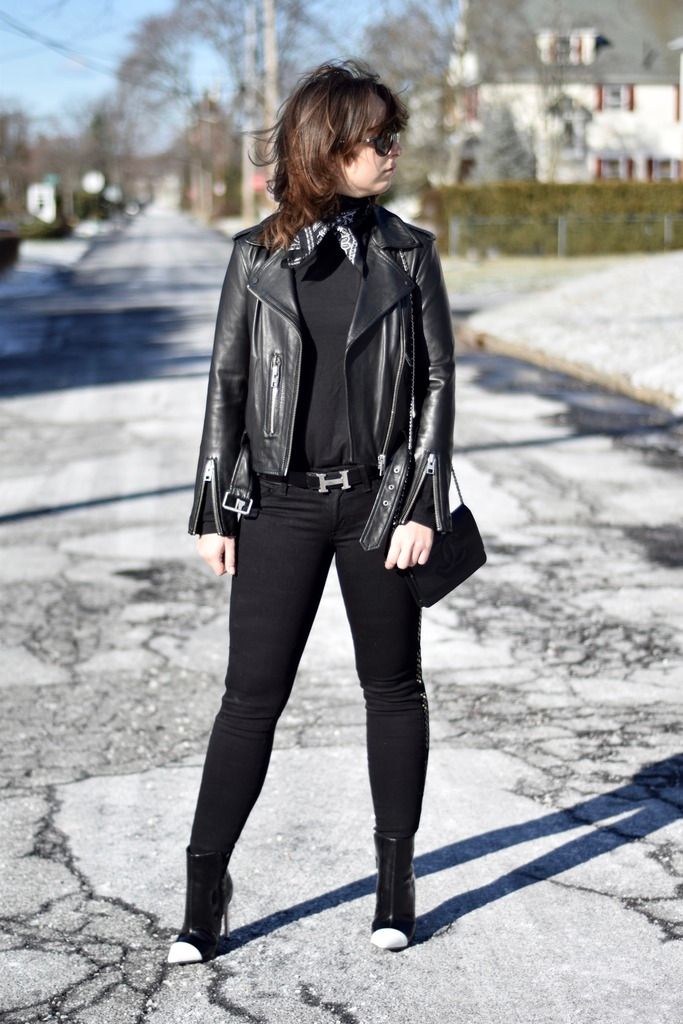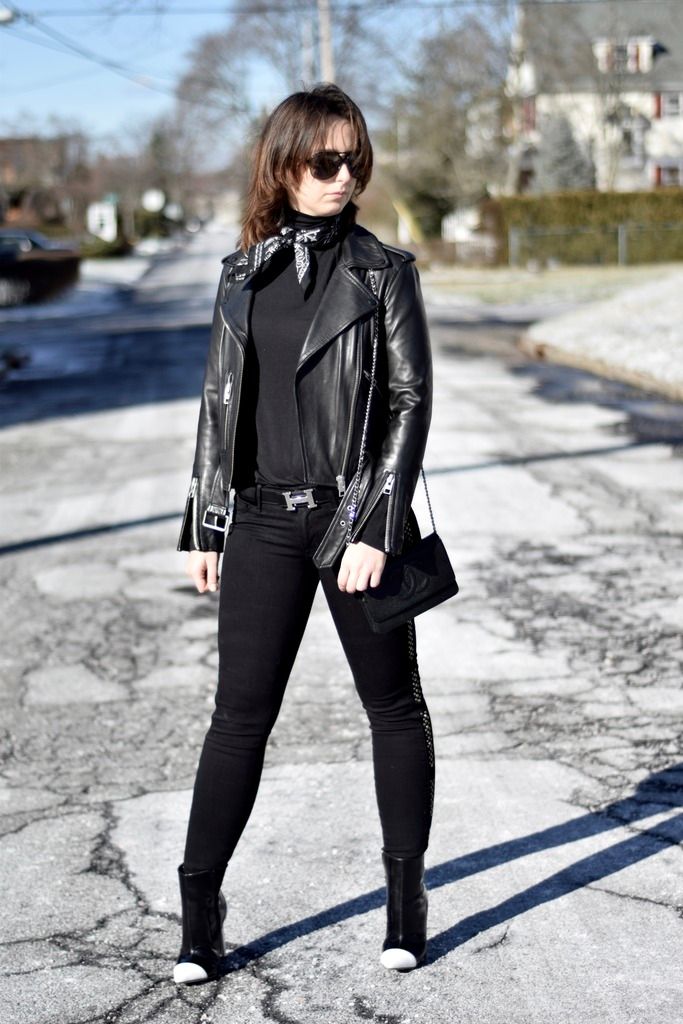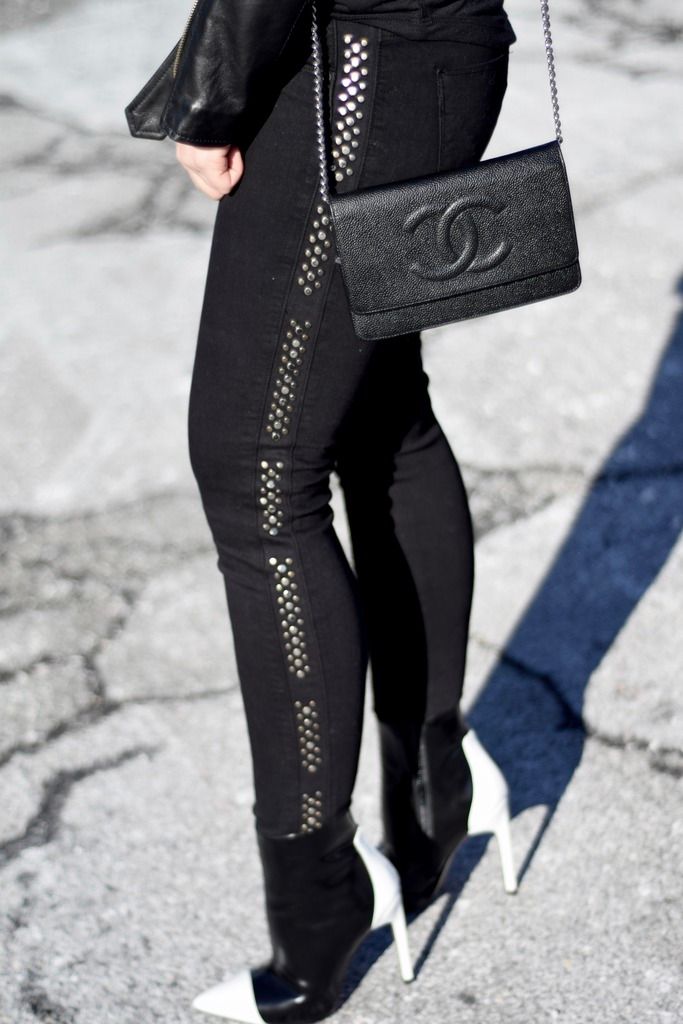 Jacket: All Saints | Turtleneck: Old Navy | Denim: Hudson | Booties: Mode Collective | Bag & Sunglasses: Chanel
I had to control myself and not wear my studded Prada sunnies. In this case, those would have overdone this particular look. It's important to know where to draw the line! Usually my rule of thumb is, if I question it, it probably doesn't look right. If your still experimenting with your style and your not quite at the point where you know when to say yes or no to an item, another trick is anything that you're trying hard to closely match, again is probably too much. Overall, I think the best part of this look is the denim. It's so different yet versatile, oh and did I mention it's on SALE!
SHOP MY LOOK:
XO,
Simone
snapchat: simplybysimone