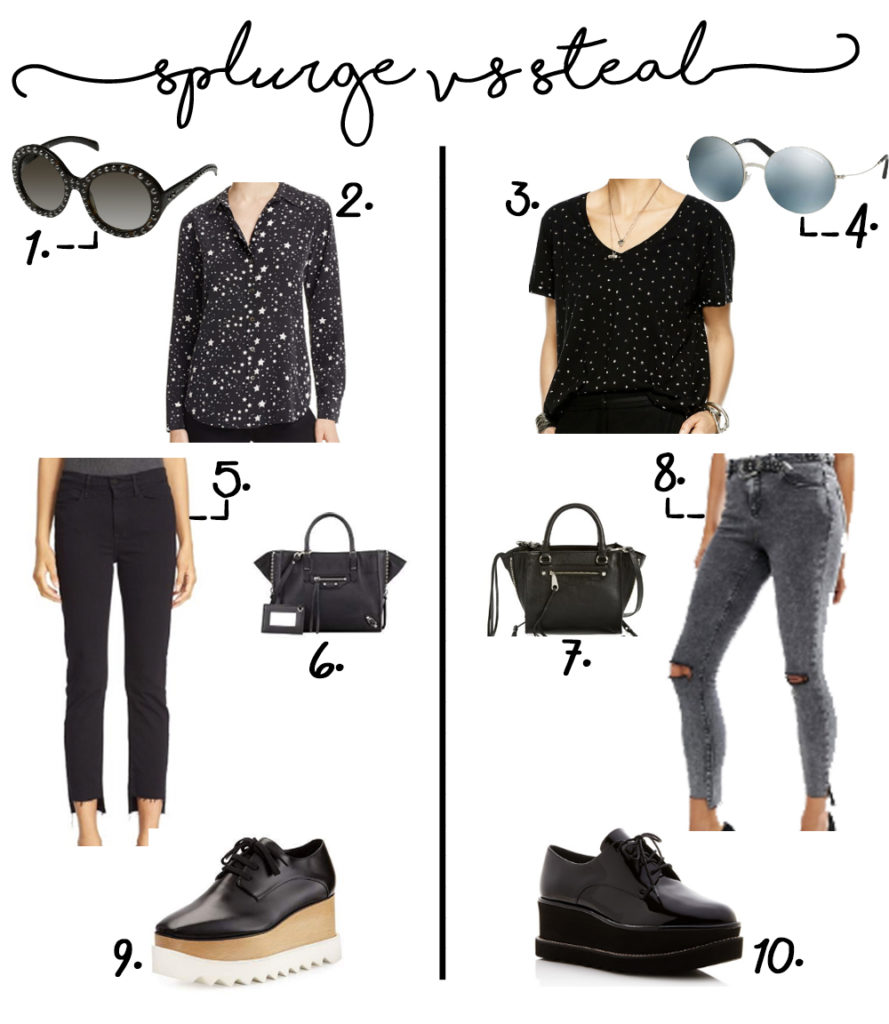 1 | 2 | 3 | 4 | 5 | 6 | 7 | 8 | 9 | 10
It's no secret Stella McCartney put platform creepers on the map, but at a high fashion placing it's not always easy to find that perfect steal. I always try to keep my accessories (shoes, handbags and jewelry in particular) high end. So my main goal for these Splurge vs. Steal posts is to stay true to something I would actually purchase in lieu of these very high end pieces. Which brings me to why I love Stuart Weitzman's all black version of the platform creeper. You can always count to SW to create a shoe that's true to their brand, even if it's technically a dupe (isn't everything at this point?). I also love that they're all black, making them a bit more classic looking to me. Although the price point isn't comparable to that of your fast fashion retailers, you truly get a high quality item. You can also sometimes even catch SW on sale at top department stores like Bloomies, Neimans, during the N Sale at Nordstrom and even on their own site.
I chose to pair both sets of creepers with denim with a staggered hem and a star printed top, adding to the overall edgy style of these shoes. I love creating a look from the bottom, or shoes up! Complimented with a refined cross body bag, this look will definitely have some heads turning! PS. does anyone else agree with me when I say that the Papier A4 bag put Balenciaga's handbags back on top?! I NEED one!
Shop both looks below:
Instagram | Twitter | Snapchat