So like any normal shopaholic, I stalked this dress for about 3 weeks until it came back in stock. Does anyone else do that or just me? Well I was looking for a not so basic black maxi and I found this. You've got to take a look (then maybe you'll get it)..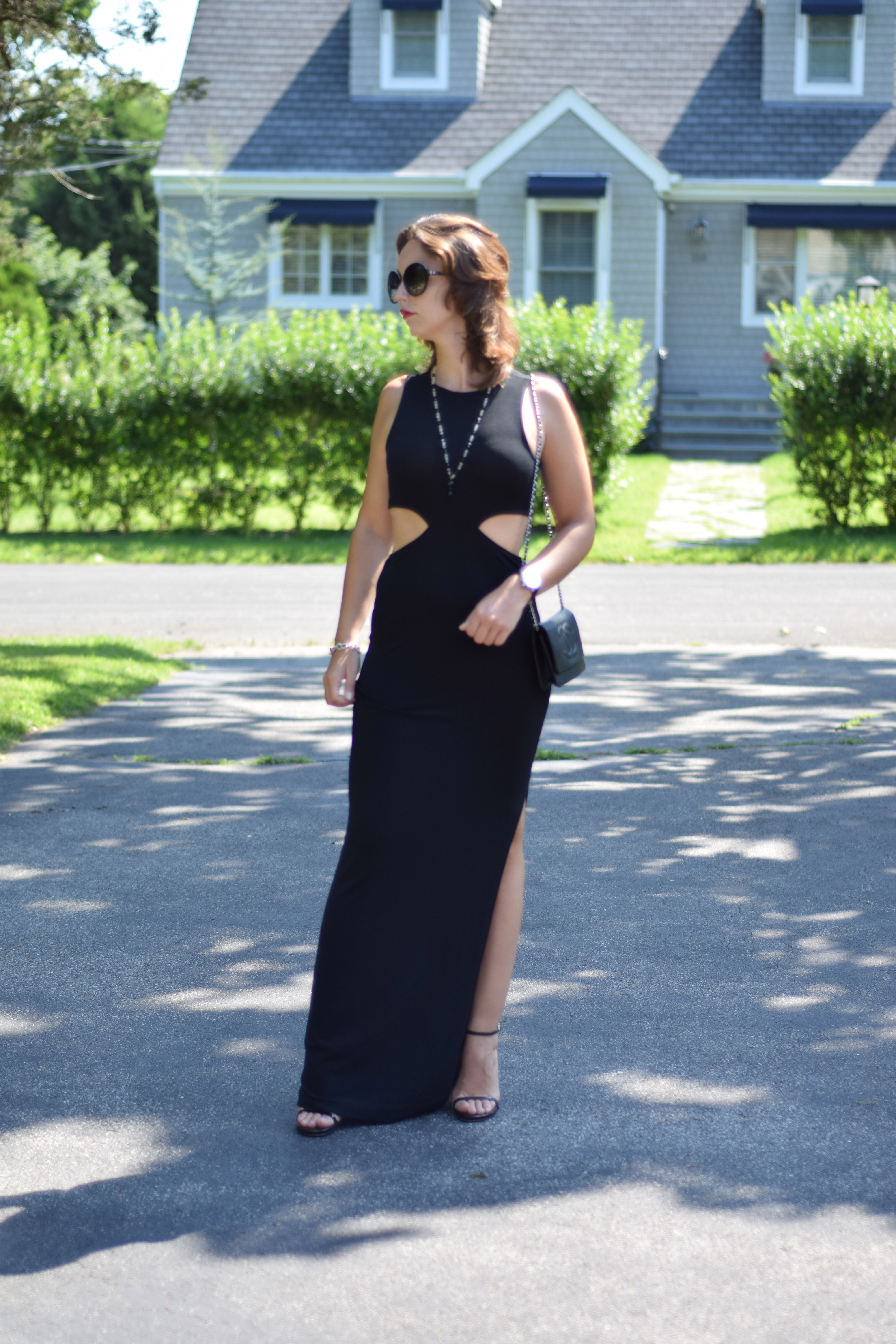 Dress: Asos | Shoes: Stewart Weitzman | Bag: Chanel
This is such an easy outfit. I love that you can 100% also dress this dress down with flat sandals and still look perfectly chic. I would totally wear this home from Long Island or out at a bar (but like a nice bar, but I don't really go to bars anyway but whatever you get me by now right?). This will also be a great staple to have for a winter vacation and will still be in next Summer.
SHOP MY LOOK:
XO,
Simone