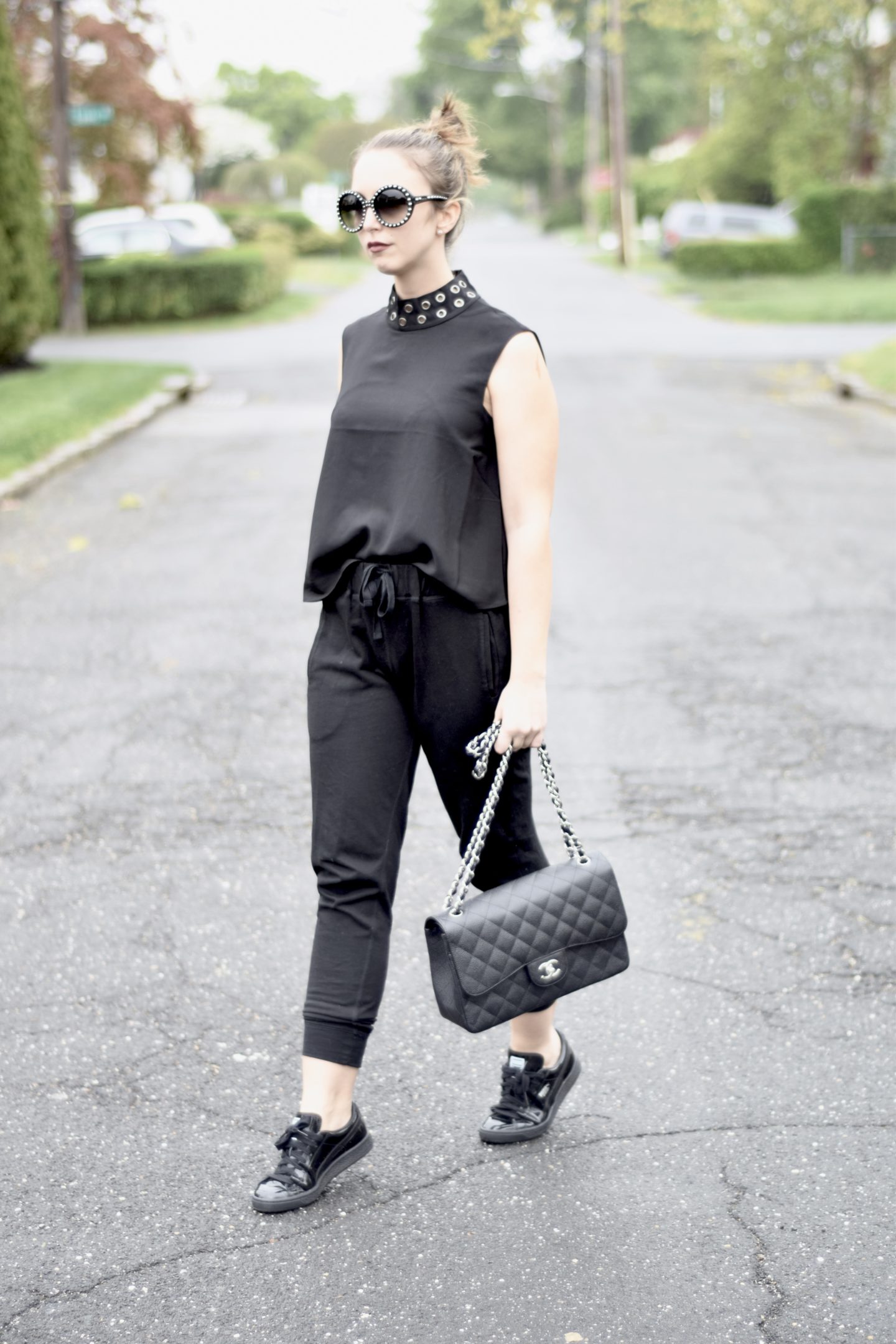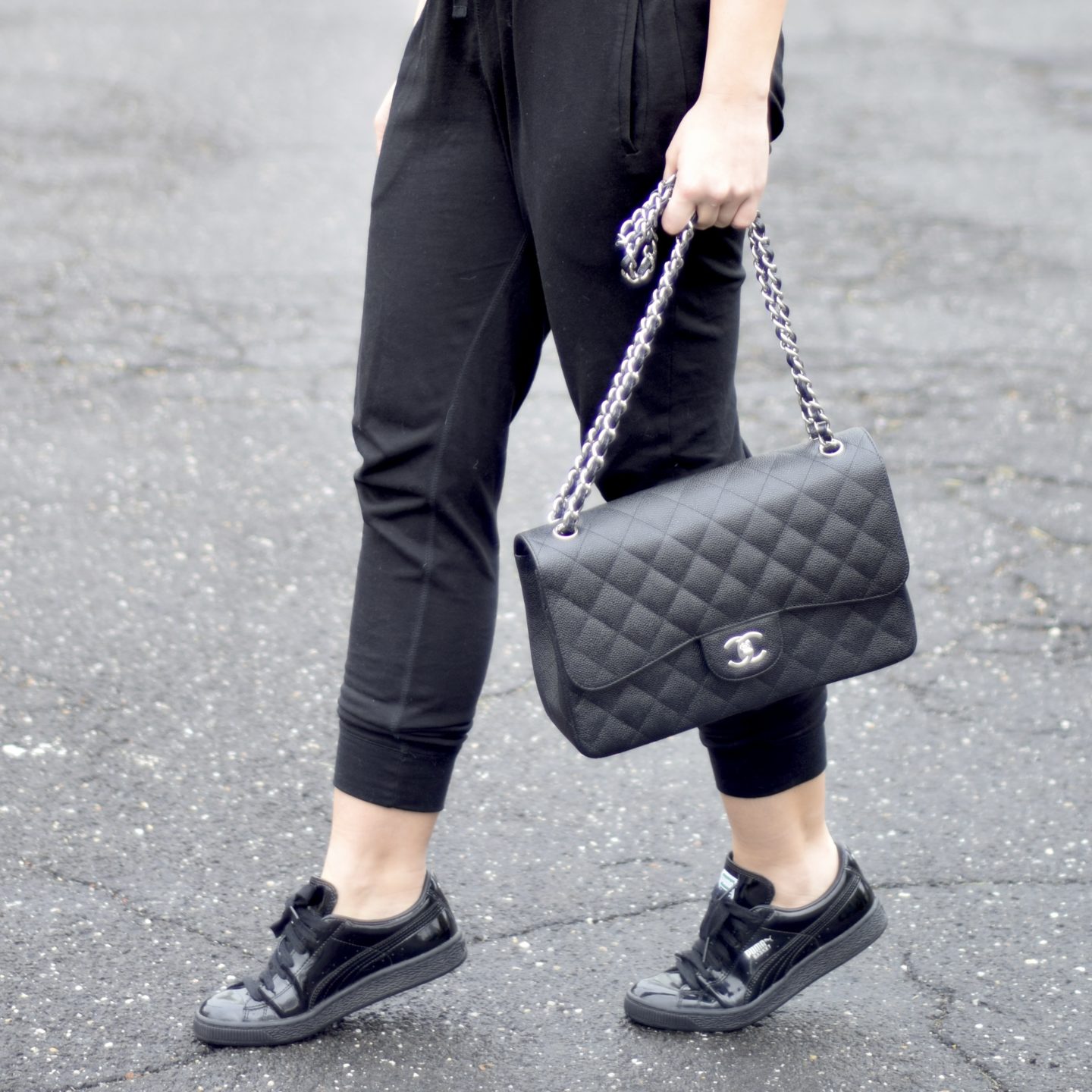 TOP: FOREVER 21 | PANTS: FOREVER 21 | SHOES: PUMA | SUNGLASSES: PRADA | BAG: CHANEL
One of my favorite Karl Lagerfeld quote's goes like this:
"Sweatpants are a sign of defeat. You lost control of your life so you bought some sweatpants."
To me, fashion is a great way to express your emotions. I mean, we all lose control at some point, so why not style some sweatpants! It's not a vibe that's easy to style. Where do you draw the line between, you definitely wore that to bed and comfy I 100% don't care about anything chic? To curate this look  I had to go with this top, with grommet detailing on the collar. If I would have paired the pants with something equally plain, you wouldn't have seen the same overall look. I also wore my studded Prada sunglasses (found HERE) which also add some eye catching hardware to jazz up this look.
Oh and p.s. I don't walk on my tip toes, just trust that the shot's look better this way! LOL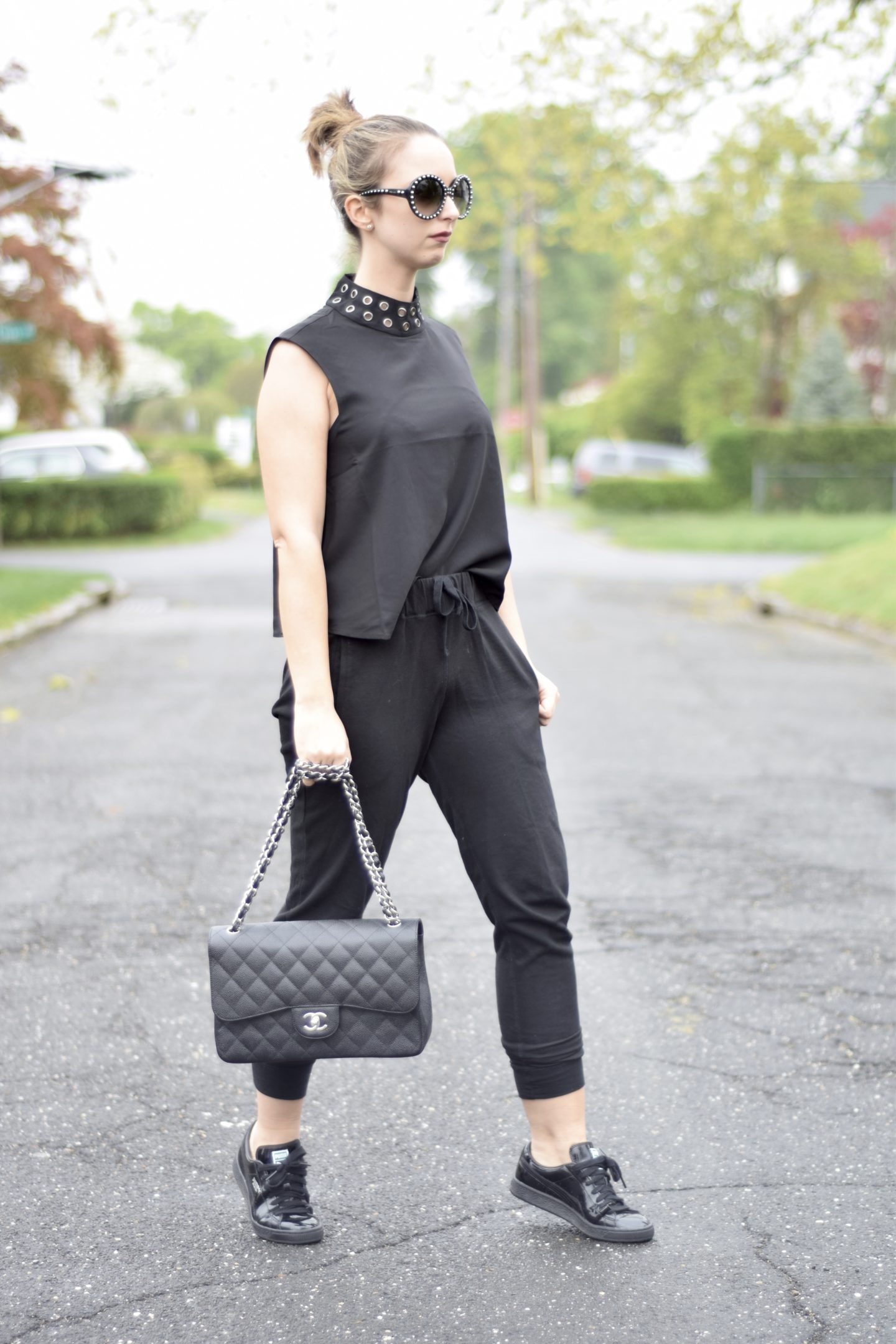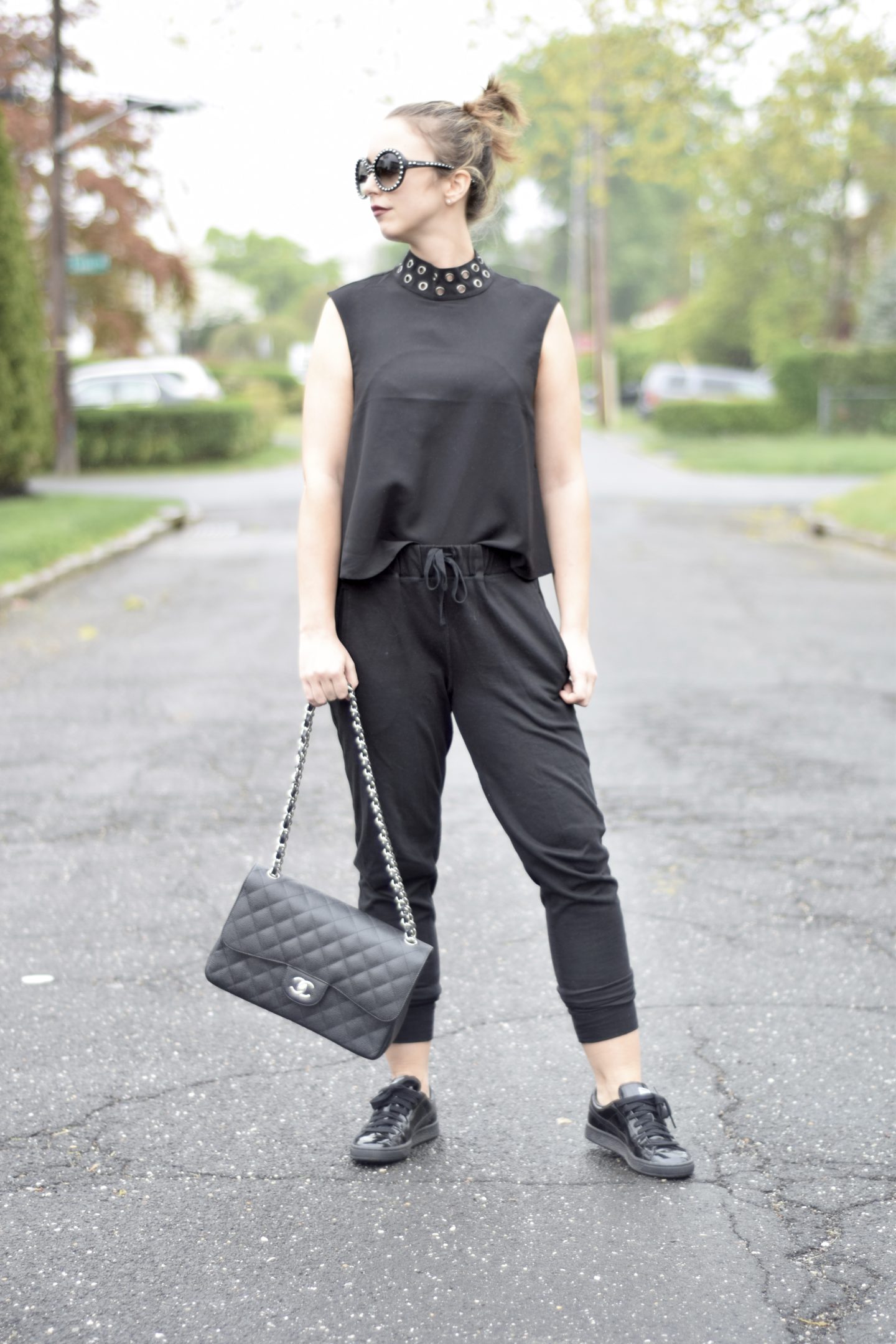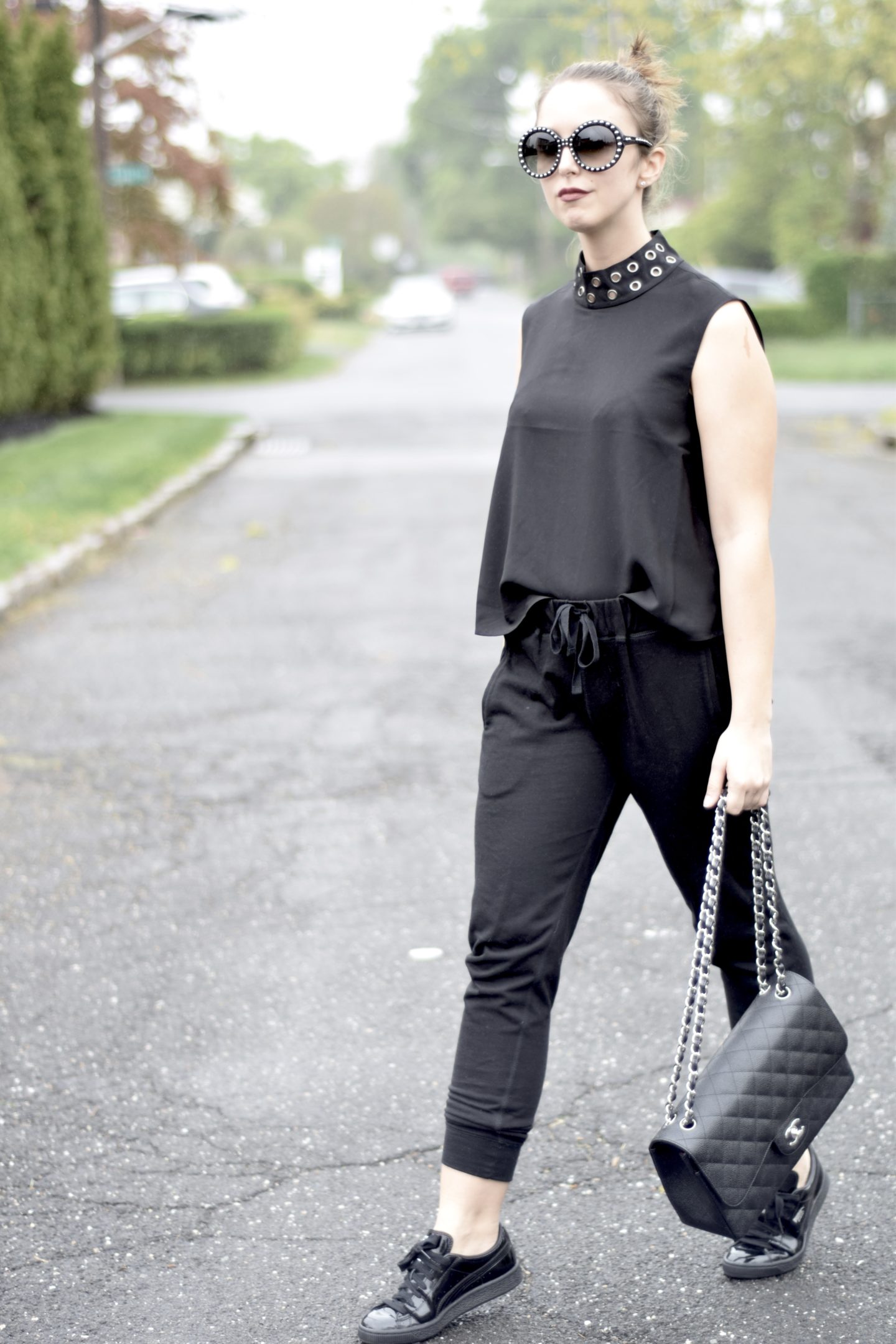 Instagram | Twitter | Snapchat