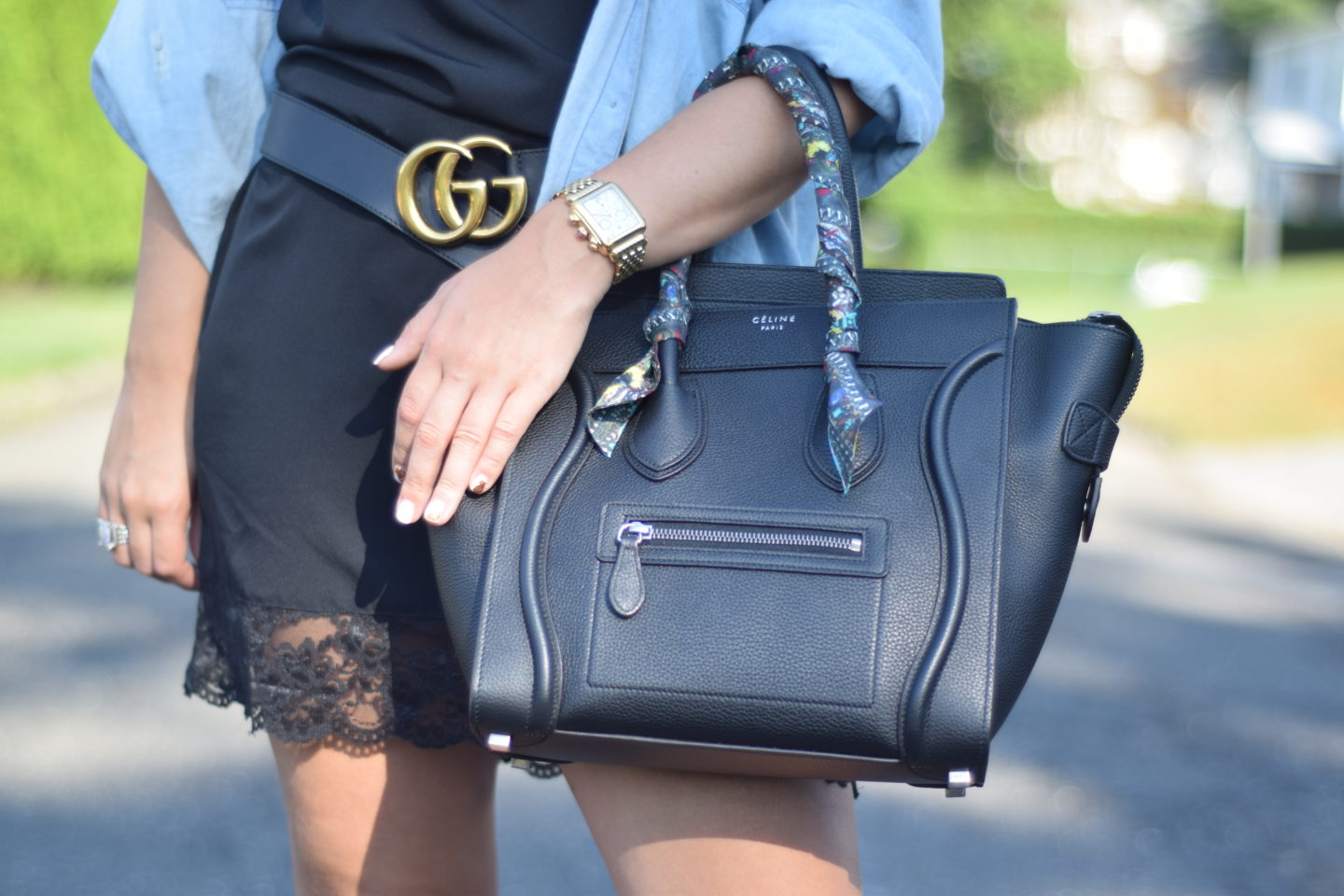 Prescription Sunglasses c/o Glasses USA: HERE
Fall, it comes every year whether we want it to or not. Today I want to share some of my favorite items that will help you make a seamless Summer to Fall transition in your wardrobe. While thinking of a topic for this post I realized that this outfit is one of my typical Fall uniforms. Black, denim, dark sunglasses and cozy shoes are definitely go to's for me come Fall.
Here in New York transition weather is touch-and-go. For example right now as I write this, it's rainy and 70 degrees [yuck]. It's August, WHERE IS THE SUN? And this just get's worse as we head into September. I'm lucky enough that I live in Westchester and not NYC because I get to keep all my clothes right where they are year round. No swapping out Summer clothes for Fall clothes necessary. This has made me a pro at using everything I own as often as possible. That said, there are certain items I always find myself gravitating towards mid-August. It's when all the Fall campaigns start to come out and I start reaching for my transitional Fall faves.
1. Denim Jacket
I'm actually wearing a chambray blouse with this dress, but I love a denim jacket. It's a key for the morning and evening during Summer and Fall. Why? It's so easy to tie around your waist when the weather warms up mid-day. You can never go wrong with a classic denim jacket.

2. Little Black Slip Dress
Slip dresses are great during transition weather because they are so easy to layer. Throw on a t-shirt underneath if you need an extra layer on a cool-er day.

3. Slides
I love to wear my fur Gucci slides in the Summer. But the truth is most days in the Summer are way too hot for fur slides. So I grabbed these gold ones too [I'm crazy, I know]. Check out some more fur-less slides below!

4. Black Booties
I almost wore black booties with this dress, but I'm on the hunt for "perfect" ones so I opted for the slides. Black booties are my favorite all year round item. Shop some of my favorites below.

A bonus Fall item for me are these Glasses USA prescription sunglasses. Even when Fall rolls around and the sun doesn't seem as strong it's still so important to protect your eyes. I've never had perscription sunglasses before so I basically haven't taken these off since I got them! Life changed. It was so easy to order these online. Yes, you read that right. I got prescription sunglasses online! You have to go check it out!
What are your favorite transition items?