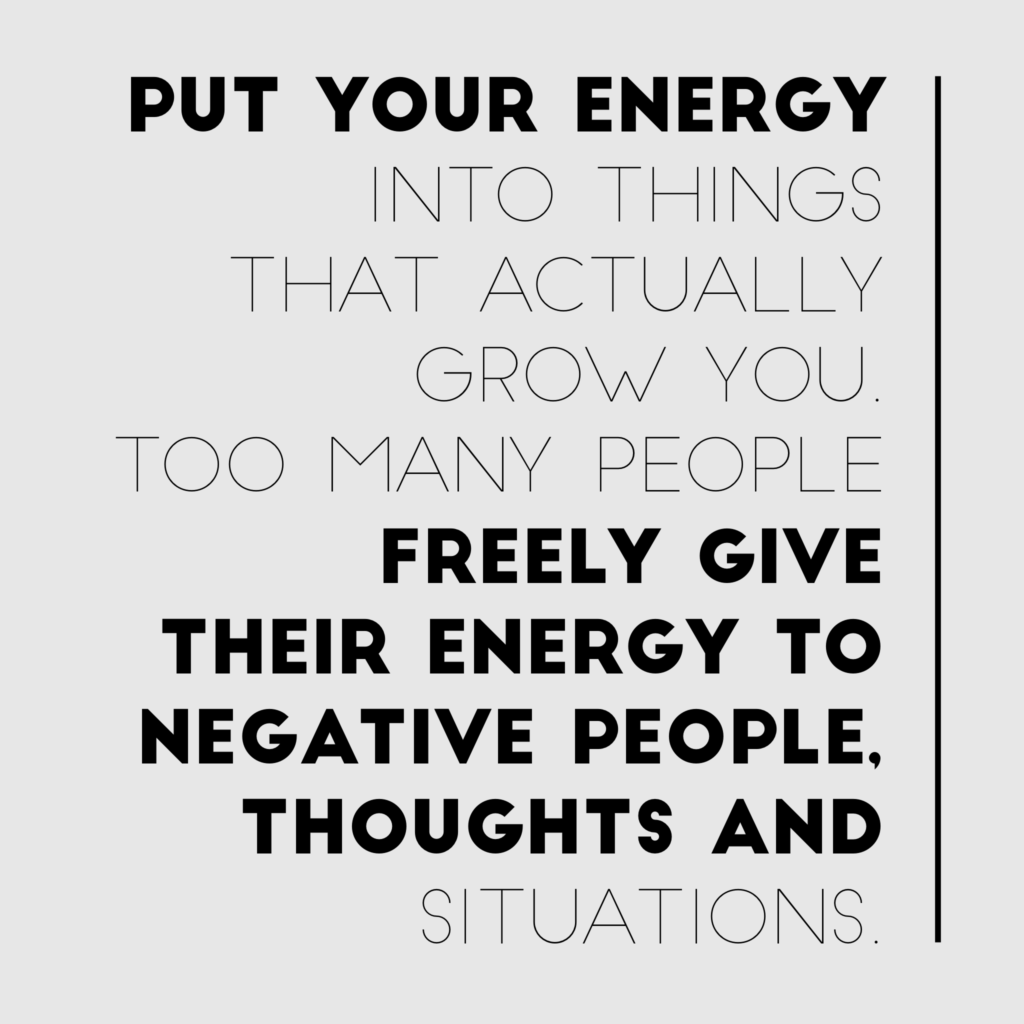 Wherever you put positive energy, you get it back. You should never waste your time or energy on negative people, situations or thoughts. If you have positive thoughts, good things will happen to you.
We've all been told from a young age, "don't waste my time". Time is important and so is energy. I did a post on vibes, found HERE, which touches on this point. With energy, whatever you put out into the universe you get back. An example of this is the chain reaction when you purchase the person behind you their morning coffee to be kind. Then, that person does something good for someone else. (I highly recommend this on a Monday, you can truly change someone's course for the day)
When you give your energy to someone who constantly complains to you and brings their problems to you, you let that negative energy into your life. Constantly dwelling on the negatives, doesn't help you grow. Also, remember that who you surround yourself with, is who you become. Do you want to be someone who constantly throughs their garbage on others? If you're reading this I'm sure you don't, so change who and what you give your energy to and you will change your life.
Instagram | Twitter | Snapchat