"If you want to know where your heart is, look where your mind goes when it wanders." Unknown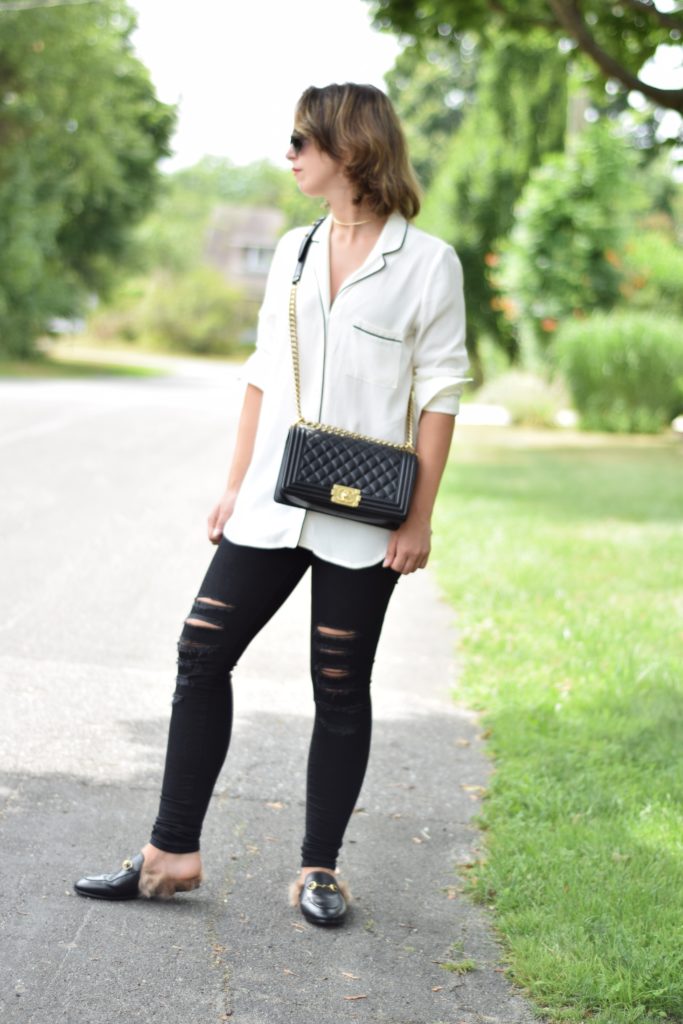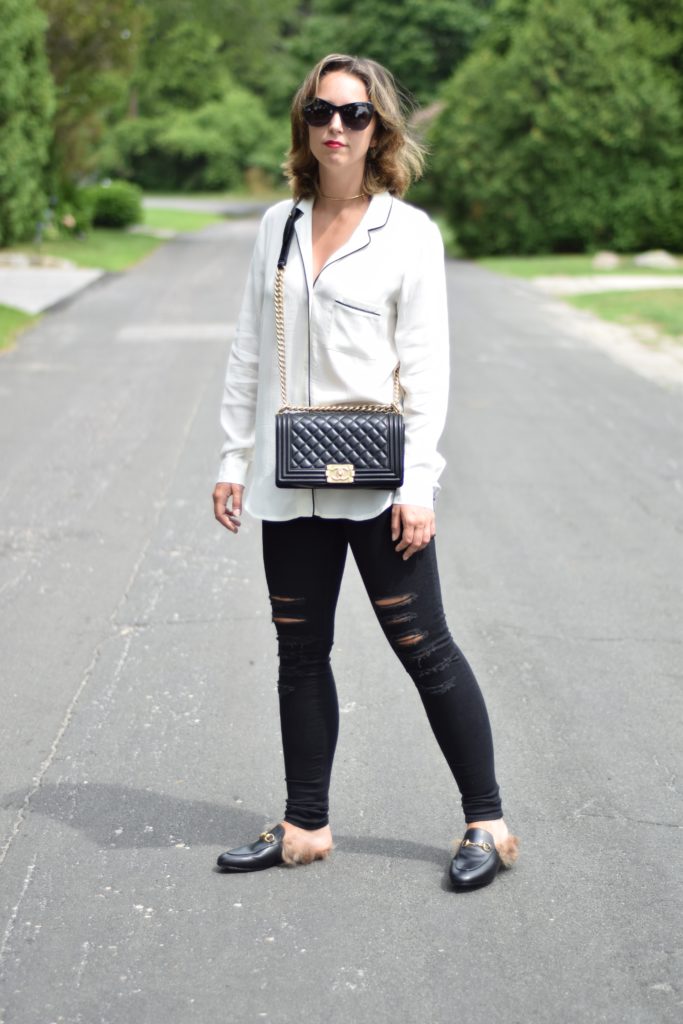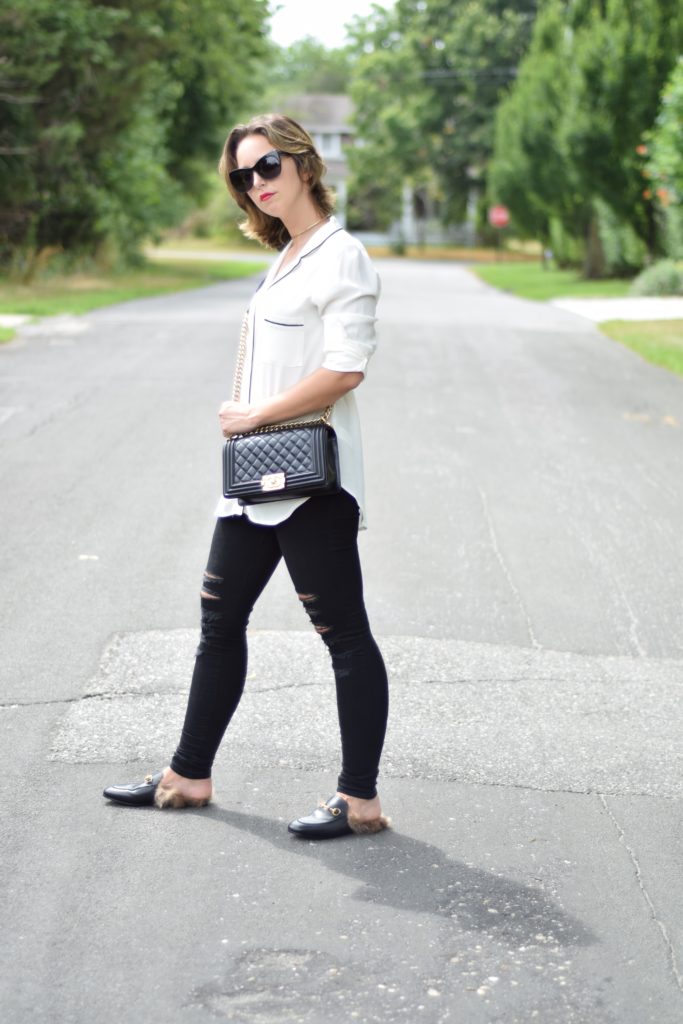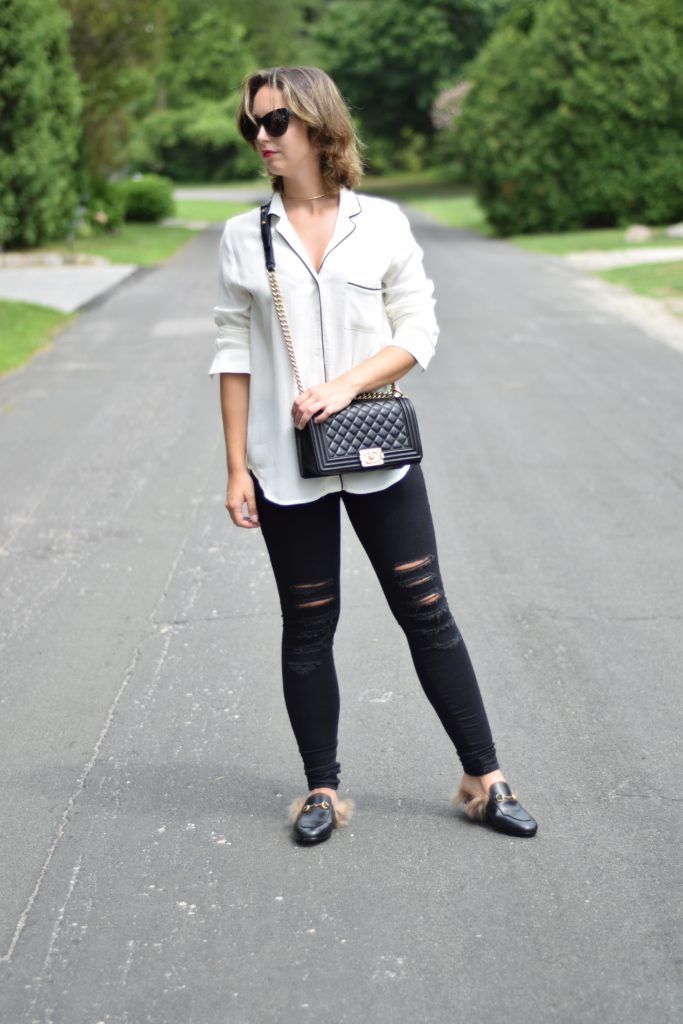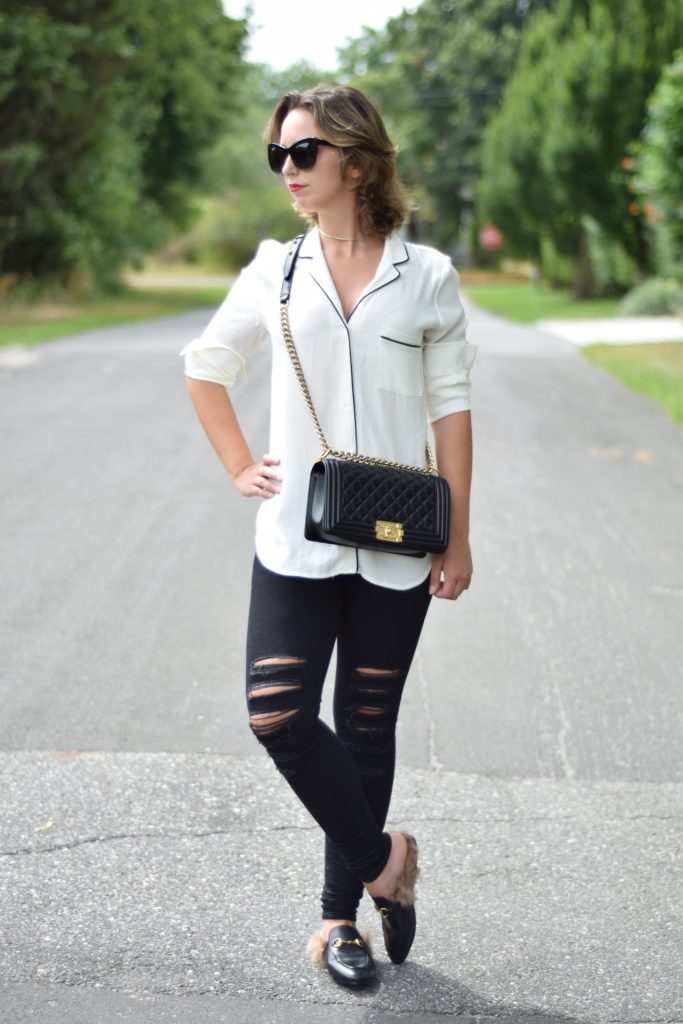 Top: New Look | Denim: J Brand | Shoes: Gucci | Bag: Chanel
Today I'm breaking down daydreaming and why you should never stop. Yes, daydreaming, the thing you were constantly deterred from doing in elementary school. Because my blog is part inspirational and part fashion, I'm going to relate the two to create the larger picture for you.
When you really want something, be it a new handbag, shoes, sunglasses, I find that:
1. Constructive Daydreaming (ie. starting the thought process and letting your mind wander) is the best way to manifest something new into your life.
2. Disconnecting from the internet makes your decision much easier. Sometimes the creative process that occurs while daydreaming helps you to narrow down exactly what you want, so put the cell phone down for five minutes.
3. If you've just gone shopping for example, a simple daydream can tell you what item you really loved.
The best way to have a somewhat constructive daydream is to channel them to start. I personally find that when I really want something, it's all I'm thinking about anyway. So daydreaming about styling an item or what could make that blouse I have to have better works out for me.
I'm not a psychologist so I won't pretend to be. If you google daydreaming you're going to find ample articles showing the good and the bad aspects. Personally I find that daydreaming is beneficial to me and can also be beneficial to you. Here's why:
1. Our lives are so stressful (especially that of this New Yorker). I swear sometimes I just-can't-stop. Daydreaming helps us fantasize about the future and detach from reality.
2. Daydreaming helps you disengage from the internet. I'm definitely a social media super user, so I can't stress enough how enjoyable it is to daydream now and again. The constant scrolling, refreshing, thinking about my next post becomes exhausting at a certain point. Daydreaming reminds me what's really important to me (and yes, sometimes that is actually my next look!).
To wrap it up, I'm not telling you to go become a space cadet, you know I love moderation. So, the next time you're commuting to work or school, turn of the radio, put your phone down and just be with your thoughts. Start with something that makes you happy and go from there. Could it be a vacation? Where? What does your room look like? Are you at the beach? Most importantly.. what will you wear!
Instagram | Twitter | Snapchat