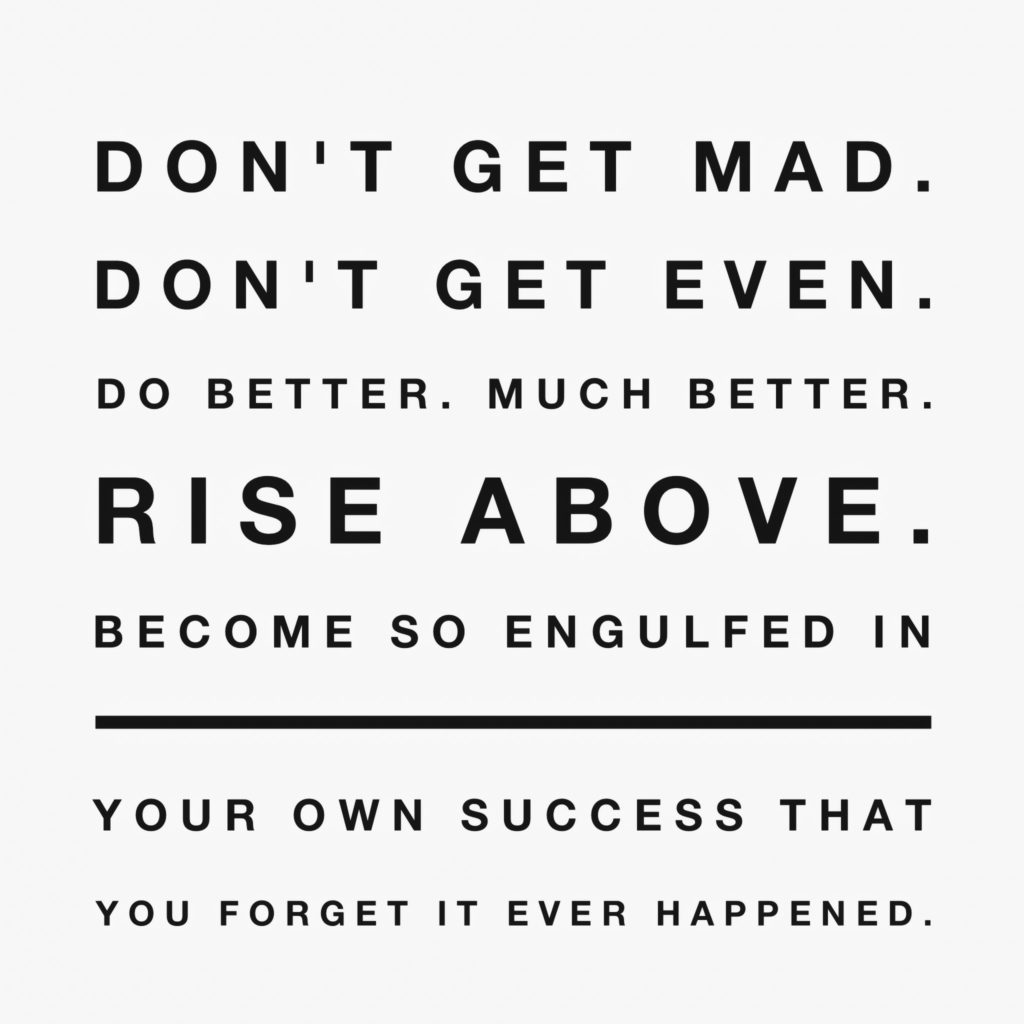 Happy Motivation Monday guys! Today's quote is a reminder to never let anyone or anything drag you down (you know that's one of my favorite topics!). I've made it a habit personally to become more motivated anytime a negative person or attitude makes me upset. If you're feeling upset because a friend, family member or coworker has spread their negative attitude on to you or if work and/or school is overwhelming, the best thing to do is to find what makes you happy. That's where you will succeed. I always through myself into my favorite work, my blog. This is my personal place where I can succeed all on my own. Even though I receive negative comments, my website visits, brand collaboration and my likes on instagram speak to my success. You should have an outlet that you love and where you want to succeed. It doesn't even have to be a blog per say, you can draw, paint, wright, take photos, workout, run; it should make you feel good about yourself. If you find yourself in a situation of anger, sign up for a marathon, enter into a competition, sell your artwork or photos online (there's no bigger confidence boost than when someone buys your work!). Unfortunately, there will always be people out there who want to drag you down. Never let someone else's negativity impede on your success.
Never revenge, never get mad, succeed. Do what you love and you'll always live the most fulfilled life. That is the best revenge yet.
I would love to hear where you go to feel successful! If you can't come up with something, the perfect place to start is to think about what you truly enjoy doing. I would love to know what you come up with in the comments section below!
Have a great week guys!
Instagram | Twitter | Snapchat