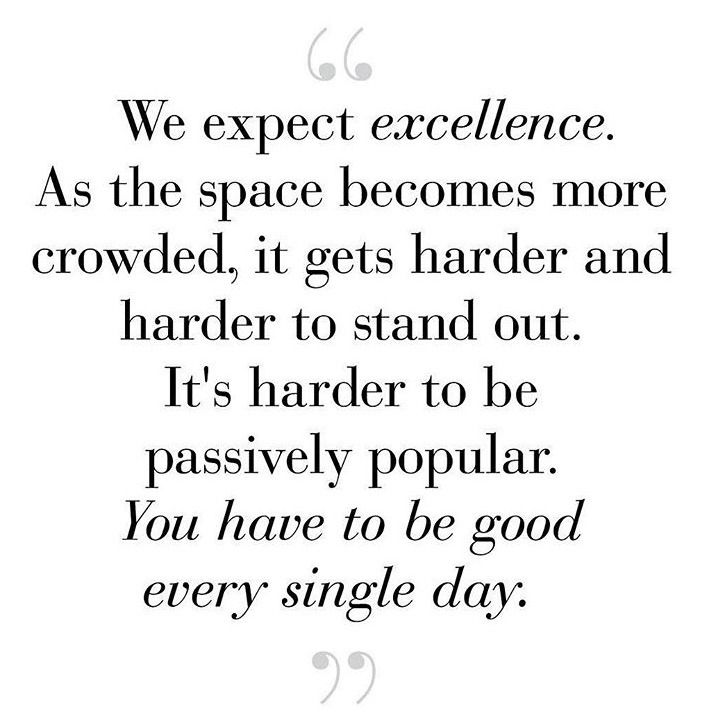 Bring your A game every single day and always be willing to put in extra work to get what you want. I know that sounds like a given, but like you, I know the daily struggle. Stuck in a rut doing the same thing over and over again, nothing new, nothing bad or good – the same repetitive struggle. You know I'm one to tell you to change your surroundings if you don't like what you see, or in this situation, if you're bored with you life, but what do you do in the meantime? I'll tell you, you keep giving it 110% – nothing less. Becoming a quarter century recently has made me realize how helpful past relationships can be to you. You never know when you're going to need a reference from a past work exprience or from a college professor, so you better do an exceptional job at every job you do. If you're still not convinced to give your boring school day or desk life another chance on this Monday, remember there's someone else who will. Change your mind yet?
I don't always know where my quotes come from, but if I do, I'll always give credit where it's due. I snagged this one from the coveteur's Instagram (check them out here) and this quote actually came from this article on their page. It's a good read if you have an extra minute this morning!
Have an amazing Monday everyone!!
XO,
Simone
Follow Me!
Instagram | Twitter | Snapchat