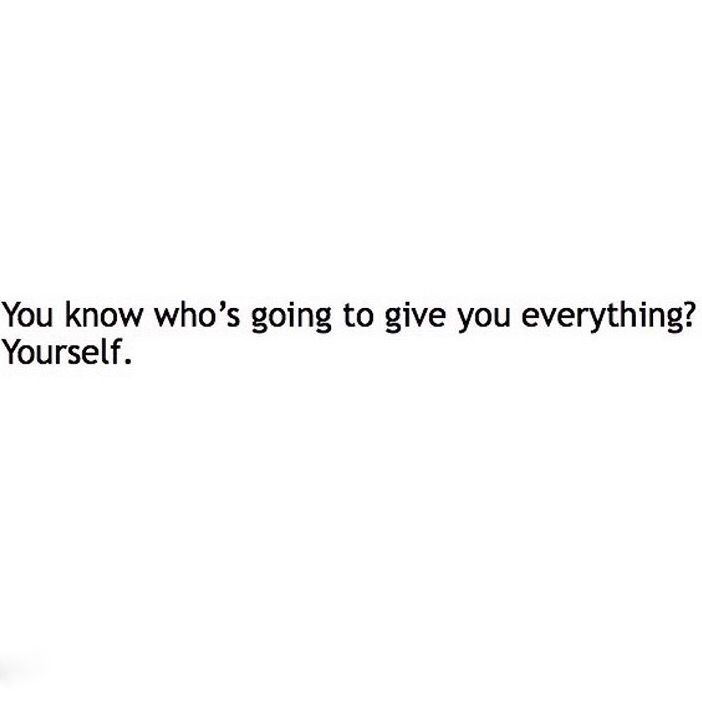 It's Monday and I know you're cranky, so this is to remind you why you're up today. Whether you're going to the gym, work or school right now, your success is up to you. You can give yourself anything that you want, so long as you work for it. So, today, no matter how tired or unmotivated you may be, remember the bigger picture. Your motivation to achieve your goals will get you what you want, no one else can do it for you.
Here are three tips to help keep your head in the game, and to achieve your goals:
Meditate. Take five or ten minutes each day to focus on your breathing and reflect on your goals.
Ask for help and help others. You will be the one to give yourself everything you want, but it's ok to ask for help. Helping others will always teach you something about yourself, so never deny someone else.
Remind yourself of the bigger picture each day. Whatever you're trying to achieve, post a picture of it somewhere where you'll see it every day. It can be anything, a new bag, a house, your ideal body, the name of a position you're trying to get promoted to – post it up as a reminder as to what your working towards.
Let me know if you try anything above and how it works for you! I work a lot, so those tips are things that I do personally to keep myself motivated. Have a great week everyone!
XO,
Simone
Instagram | Twitter | Snapchat