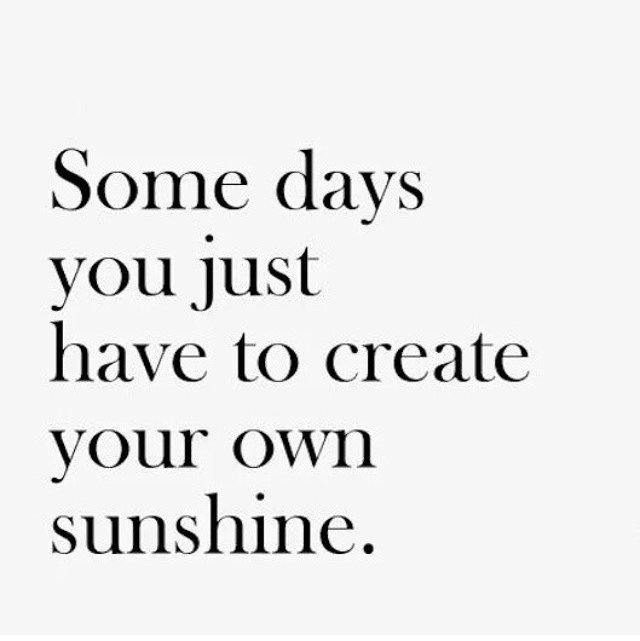 If this is not the most perfect quote for any given Monday, then I don't know what is. I'm sure the Monday struggle is so real right now, and there's not much to make you happy or look forward to, but you're always going to have days like that. Today you just have to take the little wins (like remembering yesterday to buy sugar or milk for your coffee this morning) and really appreciate them. Appreciating the small things on a shitty day makes all the difference. Really enjoy the fact that you remembered to do your laundry so you have clean socks (or peds lol) because having to wear dirty socks or no socks sucks. And if you forgot your sugar or laundry, then today may be a good day to say home. LOL
Today I challenge you to create your own happiness. If you stayed up too late and you're exhausted right now, at least your awake, you have another day to enjoy. There will be some days that you just have to create your sunshine and whether it be today or tomorrow, you have to put in the effort and it will turn your day around!
Hope your morning doesn't suck! Have a great week!
XO,
Simone