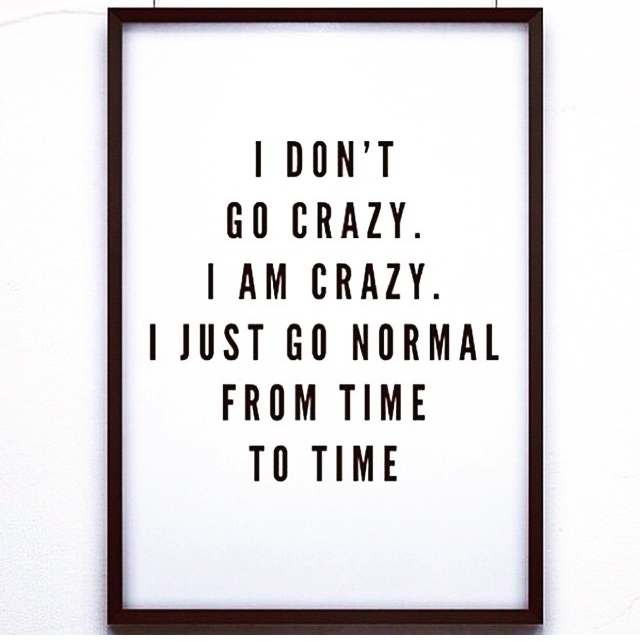 Crazy isn't really a PC term in today's day, but just hear me out. I personally think I'm crazy in the sense that I never take no for an answer or that I'm always thinking of a different way to do something or to do anything spontaneously. I'm constantly challenging people and ideas and I'll stand up to anyone which is definitely not the norm so I guess I'm a little crazy. I'm also occasionally irrational and bat shit crazy. So what?!
I'm also totally calm and rational in high anxiety situations.
Today I challenge you to dive out of your comfort zone to do something crazy. Stand up to your boss or mean best friend, take a flight to an island for the weekend or take a spa day for yourself. It will be noticeably refreshing to do something that puts you on edge. I mean you only get to do this once around, so what if you make some crazy memories?!
The key take away today is that you should always be thinking and acting different from the flock, but so they don't lock you up in jail always seem to be seemingly normal. And don't do anything that's against the law. LOL
Have a great Monday everyone!
XO,
Simone