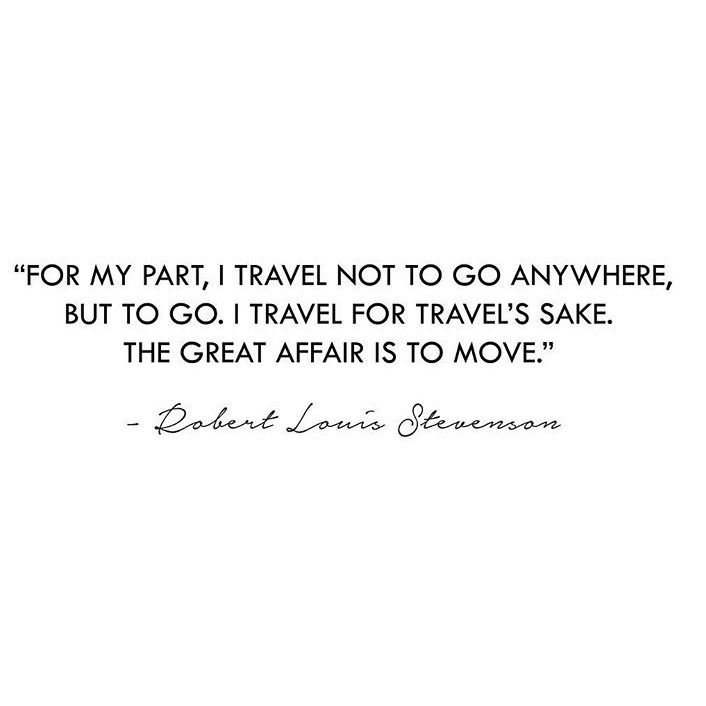 One of my many traits is that fact that I never stop. I love to keep moving and to keep doing. I've never traveled to get away, per say. I enjoy being home and I enjoy my many jobs, so traveling has never been about running away to me. Sure I dislike the freezing cold temperatures in New York in the Winter, but that I can deal with (with many complaints, I mean layers, but that's what makes me, me!). To pack up and go somewhere new, explore your new digs for how ever long you're there, then to pack up again, go home, upack and to spend the rest of the week catching up on your life – that's what makes me feel alive. Always remember the things that you take for granted are someone else's dreams to be able to do.
I hope this post inspires you to go for the sake of going – for moving. Traveling should never be about running away, you shouldn't enjoy a week off more than your full-time life with your family and friends. To me, that would mean you're traveling for all the wrong reasons.
I'm very fortunate to be traveling to Antigua tomorrow! I'm going to post as much as I can on Snapchat (follow me here) and Instagam (follow me here) so you can expirence this journey with me! Have any of you ever been to Antigua?
XO,
Simone
Instagram | Twitter | Snapchat