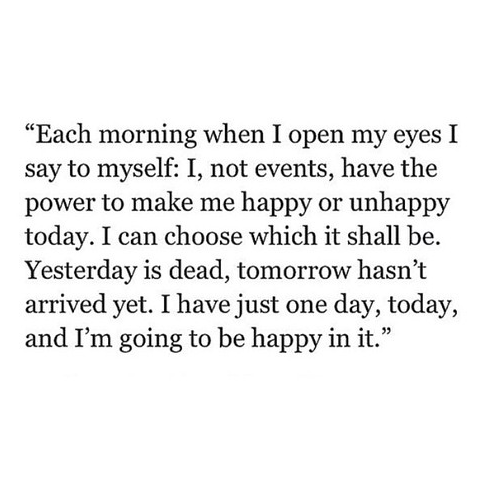 This is definitely easier said than done, but it's something I try to practice everyday. I wake up and remind myself to be thankful for each day. It's hard enough going through a routine and doing the same things over and over again, it's another thing to actually enjoy what you're doing. Committing to being happy each day (over time) does actually work. You end up in this habit of happiness instead of complaining and crankiness.
Today I challenge you to choose to be happy and to live in the moment of today. You deserve to enjoy each day and today you will commit to it!
Let me know how it works out!
XO,
Simone