Hello and happy July everyone!! Can you believe it's July?! I could get dramatic about the Summer feeling half over but I won't, instead lets talk fashion. So, tell me about of pair of lace up shoes that I don't have to have (fyi there are none, I want them ALL). Unfortunately (or fortunately) my budget doesn't allow for that, so I try to deiced (yes me making a decision is a joke in itself #libraprobs) on the best/my favorite lace up styles to purchase. I would love to get the Aquazzura lace up flats, but it's not a logical distribution of my funds right now. Anyway, I found these edgy and less mainstream flats that do just the trick. Lets take a look..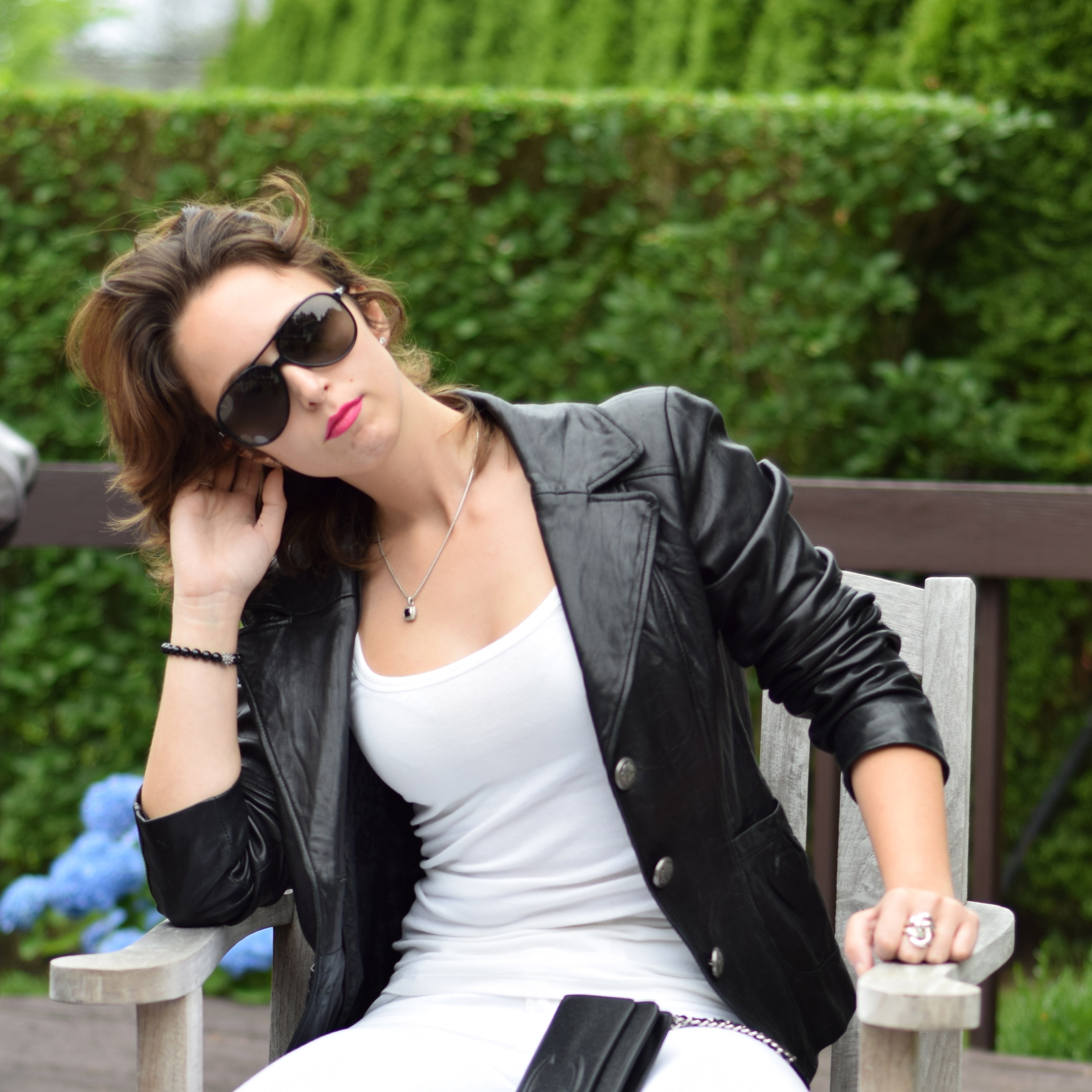 Jacket: Guess (old) | Tank: Gap | Denim: J Brand | Shoes: Senso | Bag: Chanel
Sometimes a girls got to roll her sleeves up and take off her earrings. LOL kidding, I'm not fighting anyone. For a black and white outfit, this look comes off as so tough. That you can't fuck with me look, or you can't sit with us attitude (although even though I have chronic resting bitch face or RBF, you can always sit with me, I'm actually nice). I think the most politically correct way I could describe this look would be a NYC, don't ask me for directions look.
SHOP MY LOOK:
XO,
Simone