If you're cranky and you know it.. DON'T WEAR PANTS. Yes, I totally said that. But for some reason it's so true, at least for me, I cannot be cranky when I'm wearing a dress or skirt. I always feel so pretty and girly and big girls don't cry, duh. Or I may just dress for my emotions too much and I'm more cranky than not, so that's why I love wearing pants. OK, I'll end this now before it gets anymore delusional and confusing. Check out this look..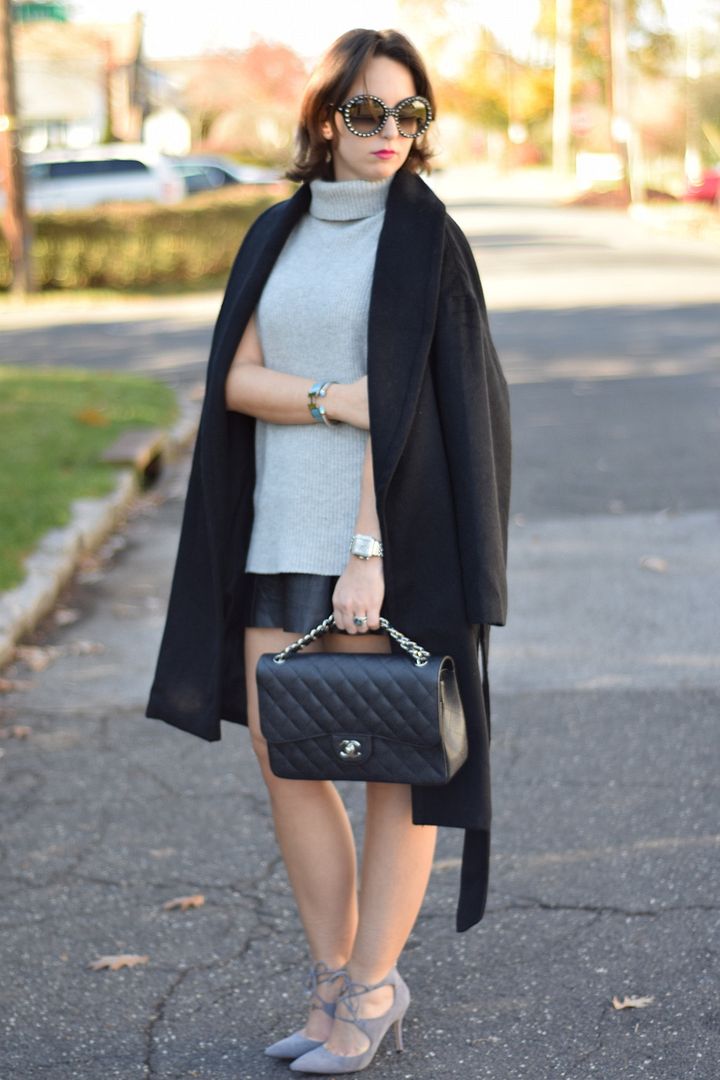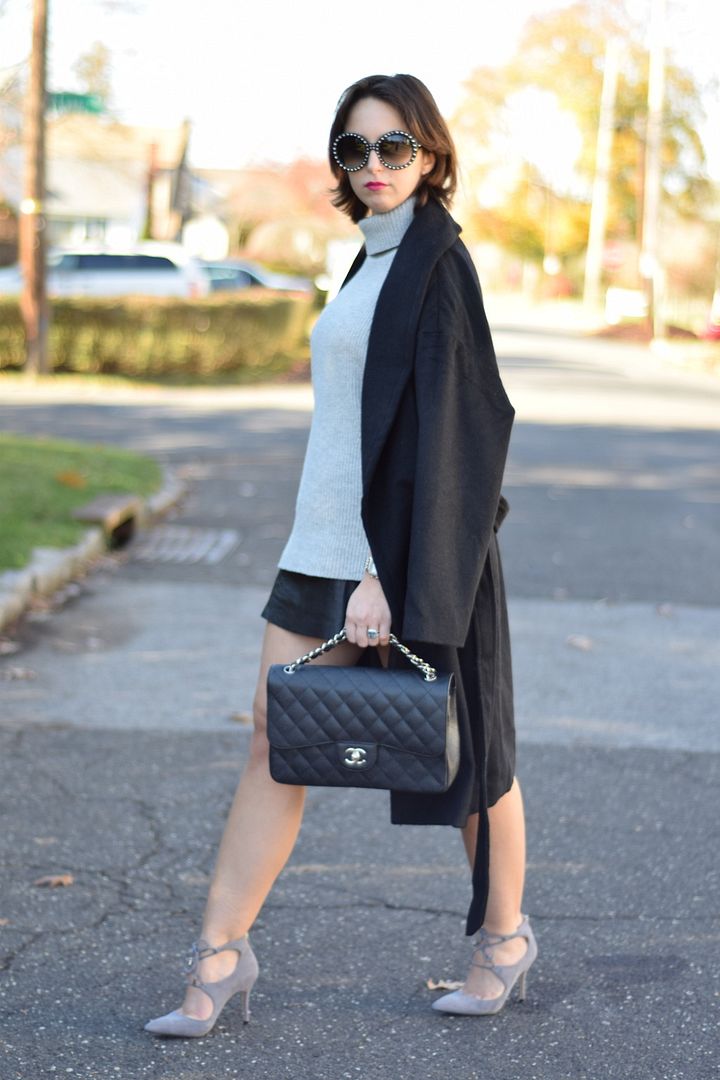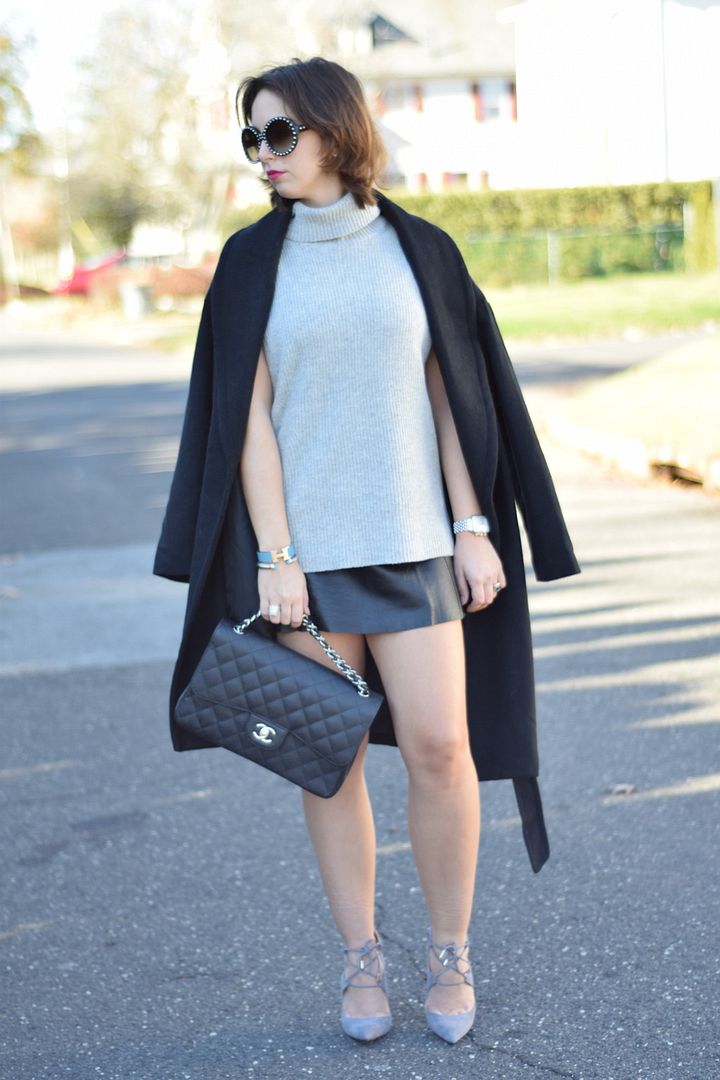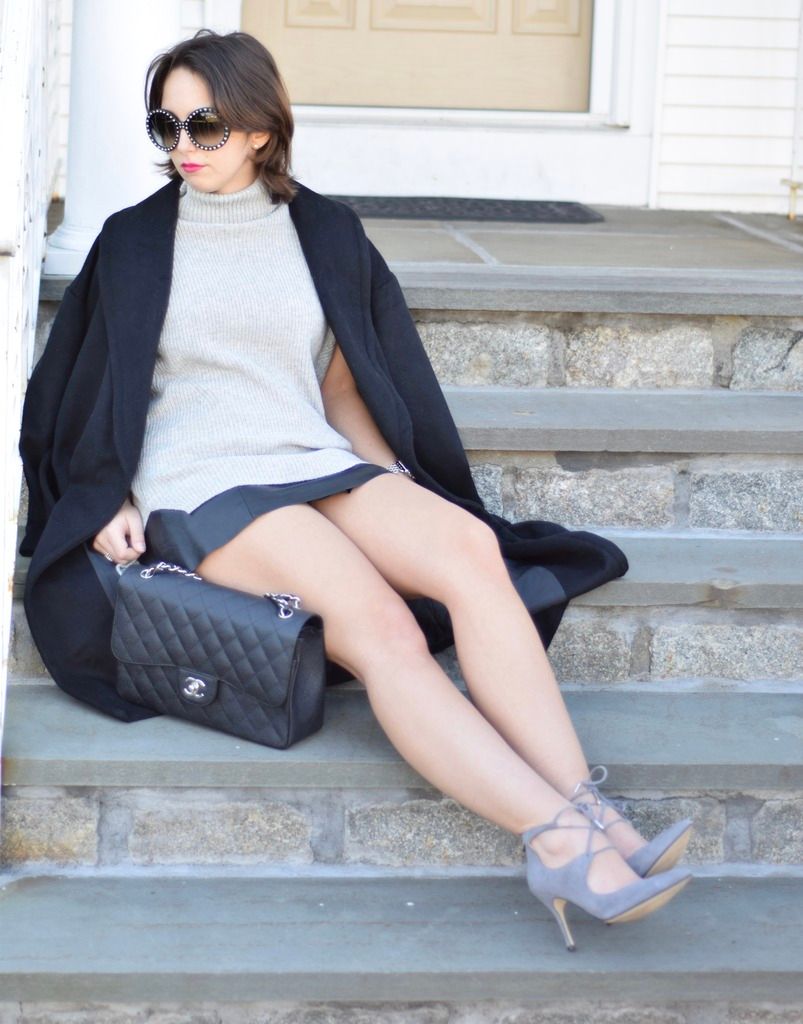 Jacket: H&M | Sweater: French Connection | Skirt: All Saints | Shoes: Ivanka Trump | Bag: Chanel | Sunglasses: Prada
This H&M coat was such a score for $40! I think I also got it on sale, so it was even a little less. It's so cozy and warm that I haven't stopped wearing it since I got it a few weeks ago. Another one of my new items is these Ivanka Trump pumps. I've been looking for a grey suede pair of heels at a reasonable price that weren't a classic pump (I'm saving that look for a pair of Manolo Blahnik's #notsorry) so these worked out perfectly! I love how the small tie up area make them different and give them a little something extra.
SHOP MY LOOK:
XO,
Simone
snapchat: simplybysimone