Have I mentioned I love neutrals? Recently, I ordered this amazing gray(/grey whatever spelling makes you happy), fringe jacket. My initial thought was, "this will go with EVERYTHING." I'm not sure what I meant by everything because when I got that jacket and looked at it I was definitely like what the hell am I going to wear with this! Haha, girl probs! Anyway, I quickly got over that and decided to pair it with other neutrals. Let's take a look..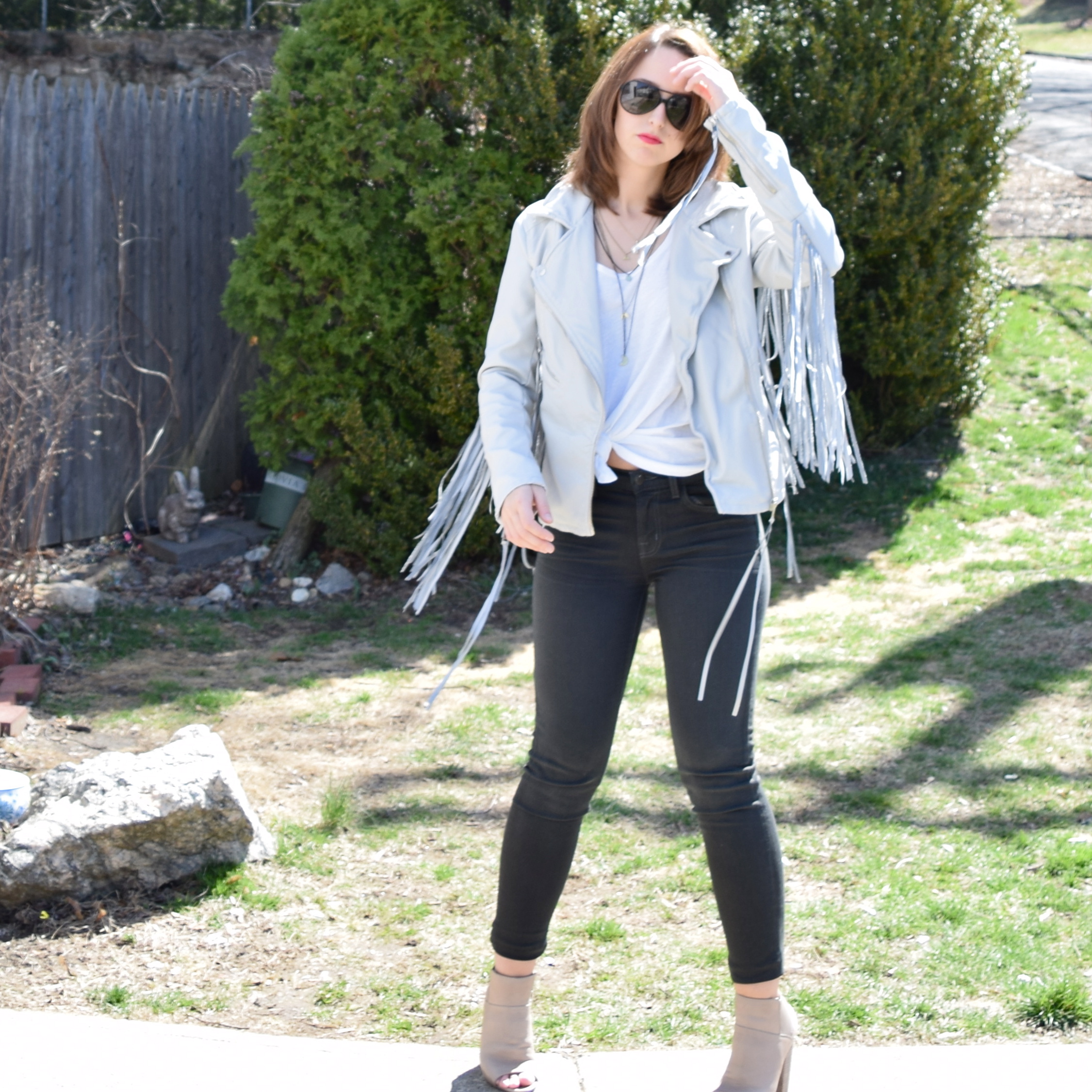 Jacket: Blank NYC | Tank: Splendid | Denim: J Brand | Shoes: Dolce Vita | Necklace: Free People
Perfect for weekends and warm spring nights, this jacket will take you places and keep you stylish. It can easily be paired with all black, a dress or anything that falls into the "festival" category of style. I went with minimal accessories for this look, but this layered free people necklace (from my bestie, thank you!!) added a little edge but kept the look boho/relaxed.
SHOP MY LOOK:
Follow me on Instagram and Twitter for daily inspiration @SimplybySimone!
 XO,
Simone